Panhandle Alliance for Education asked Lisa to help them garner community support of public education. Fundraising wasn't a primary goal as they have large donors and are funded by an endowment. What they wanted was to elevate their position in the community – one as a non-partisan and credible source of information regarding education in their community.
The problem:
Idaho has a complicated funding formula that requires a voter-passed levy every two years. This feeds a misconception that the school budget's shortfall is due to mismanagement of funds. "Every two years, they ask us to save them."
What they said:
Lisa is a talented storyteller. She has a knack for taking complicated dynamics and making them easy to understand. She understands what we are trying to achieve and has helped us speak to our higher mission."

Marcia Wilson, executive director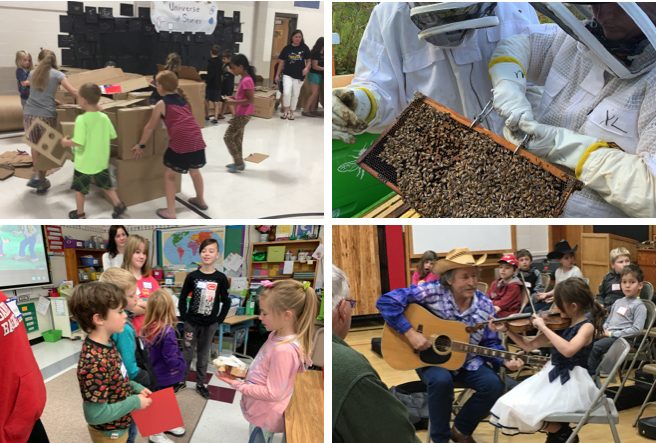 Our objective was to shift the perception and educate the voter base on how funding works for Idaho's public education system in hopes the school levy in February of 2019 would pass.
The Plan:
Explain the complicated topic of Idaho school funding to our citizens in a nonpartisan way. We can't ask them to vote one way or another but we can explain how the funding formula works and we can ask them to vote. Here is the video.
Tell the success stories of our school district by showing how students have gone on to do well in this world, and to do great things that contribute to the community. See this video.
We relied on video, blog posts, print articles in local publications, and email newsletters, as well as public events.
Our animated video (linked in first bullet point above) on school funding received 6700 views. In a community of 10,000 people, we considered this a huge win. For an initiative that passed by 222 votes, we'll take some credit.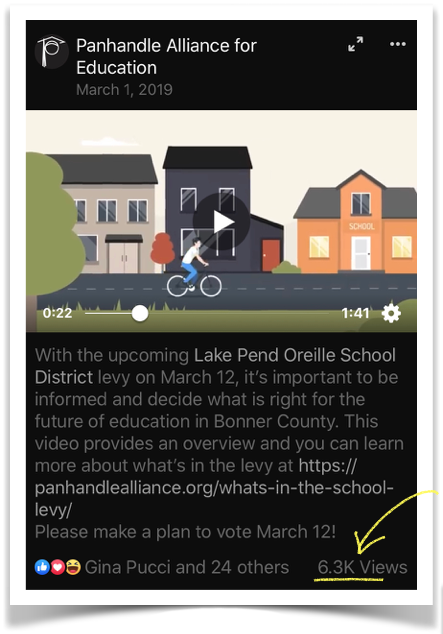 Blog posts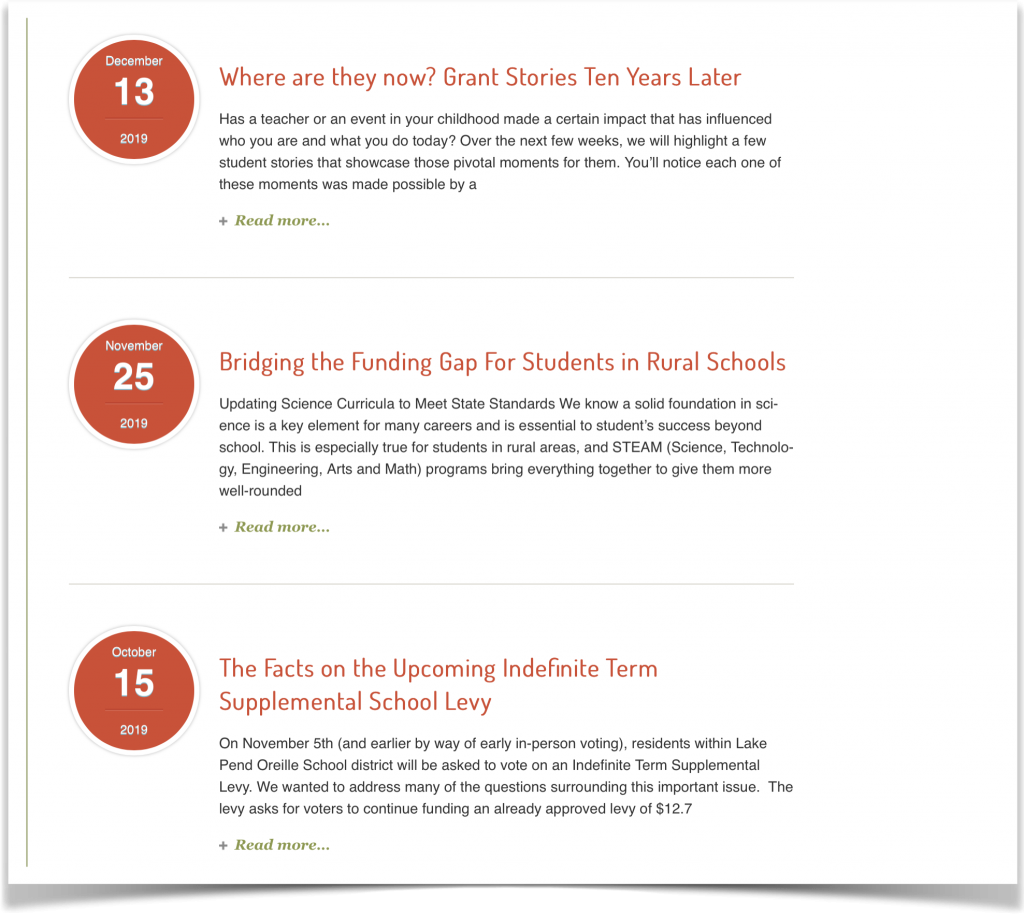 After the levy passed in February, PAFE renewed our working agreement to accomplish more (and tell more stories:
The school district does much more than prepare students for college, they give students real-life skills to go on to vocational work and skilled trades. See video.
Show donors how their funds are being used, not by showing programs, but highlighting the students who benefit from them and how it changed their lives for the better.
Permanent levy passed in November 2019, thanks in part to more storytelling on how school funding works.
Used the Annual Report as a prime opportunity to tell the stories of students who benefitted from grant programs. See 2019 Annual Report
The outcome:
It's never easy to measure perception and PAFE knew this from the start. Since we began working with them in 2018, we
Launched a quarterly email newsletter called Education Matters that activated a stagnant email list of 3500. Most recent email <—- read opening letter for sample of storytelling.
Began engaging on Facebook and grew the audience by 50%, but more importantly, exponentially increased engagement to keep the conversation on education front of mind.
A regular cadence of video storytelling – all stories repurposed as blog posts, email newsletters, fundraising campaigns, and annual reports
Generated and engaged in CONVERSATION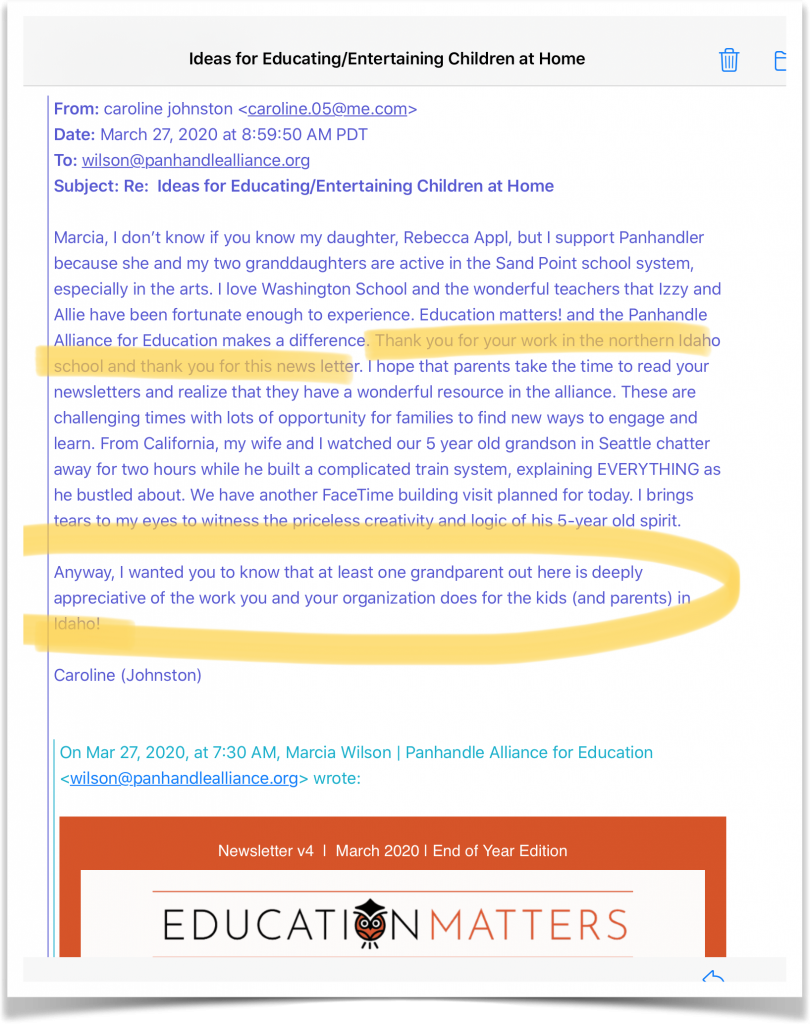 And more conversation