Leadership and Communications Speaker
Excellent speaker. Compelling, thought-provoking. Great opener!
Actionable, inspiring and made me re-examine parts of my business.
Lots of takeaways that I am anxious to put into practice! – some survey feedback from keynote speech at The BIG Marketing Event in Huntsville, AB
Lisa would welcome the opportunity to speak at your next association or trade conference.
She speaks on overcoming hurdles to achieving goals. This could be inspirational, as her Take a Big Leap talk is, or more tactical such as using the power storytelling to influence action, managing your reputation to take back the narrative, and digital analytics to track and measure efforts.
Interested in learning more? Contact us now, and we're happy to discuss you're upcoming event. (Video samples provided on request.)
Topics
Keynote: Take a Big Leap
Overcome the hurdles that keep you from bringing ideas to life.
It's one thing to have a great idea. It's a completely different thing to make it happen. This talk will inspire executives, women leadership, senior sales/marketing people to overcome their own individual mental hurdles and to be an effective communicator to get others on board and breathe life into that idea.
Keynote: Using The Power of Story to Influence Action
When brands do a good job of telling a story, they become more accessible and make a better connection by finding common ground with their audience. The problem is, the internet is a vast place of information overload, which means marketers must become more strategic in storytelling and distribution to win that competition for attention. In this session, you'll learn a practical framework to structure your story and five powerful ways to put story to work and influence your audience to action.
Reputation Management: Take Back Your Narrative
The feedback loop has become far more public in the past decade amplifying brands' need to provide a great customer experience and to be engaged with the online conversation. Putting one's head in the sand is no longer an option as the conversation is taking place whether you are there or not. In this session, we'll look how to maximize the positive word of mouth and minimize and contain the negative word of mouth. More importantly, we'll learn how to handle negative situations to sway perception in your favor.
How to Measure Like a (your) Boss: PR Measurement and Analytics
You just scored a great media hit for your client. and you are doing the dance (in your yoga pants). When the CEO asks: "what kind of results will this generate for us?" and you don't have the answer. You're excited about the New York Times hit; they told you they wanted it, but now they're wondering "what you've done for them."
PR biggest problem is our own PR and that requires tracking and analytics. You want to show the impact you're having on your clients and earn the respect you deserve? Get to know how to measure the right things and report back to the client.
Highly effective marketing plans are built with the metrics in mind from the beginning.
Defining success from the start helps everyone understand how they are progressing toward the end goal. In this presentation, you'll learn how to:
Choose the right metrics
Create a measurement plan and track your success

Use Google Analytics and other free and inexpensive tools without sacrificing quality measurement and analytics

With real-world examples, this session will show how a plan built on strategy, with clearly defined metrics and goals, makes reporting easy and helps you speak the language of the executive team.
Testimonials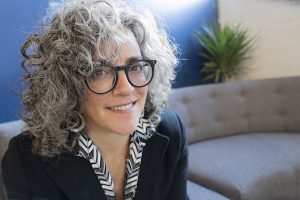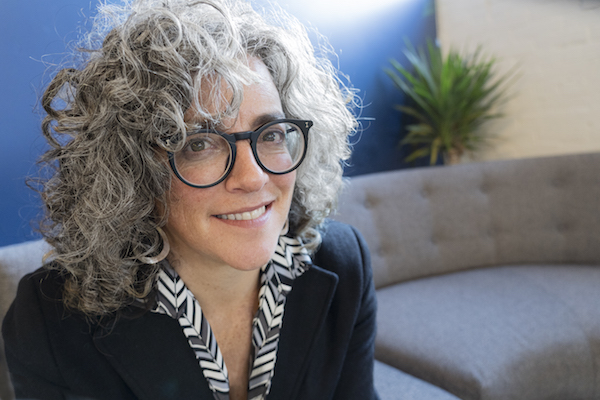 Lisa spoke at Demand Success this past June, and did a lights out job discussing SEO and content. Her approach was very accessible, and attendees got a ton out of her speech. I highly recommend Lisa as a marketing speaker at your event.
– Geoff Livingston, Vocus
A professional, confident and gracious speaker. Lisa Gerber was a pleasure to work with on SearchLove San Diego. Lisa is at home on stage, creating an inspiring atmosphere for her audience. Truly knowledgeable on building a brands story. I'd highly recommend Lisa Gerber.
– Lynsey Little, Head of Events & Marketing, Distilled
I was in your Reno audience, and two elements of your talk really resonated with me (and, I believe, with most of the people here). Both were your personal stories. The first, 'fessing up to a previous blunder in a previous job, carried an immediate payoff, followed by a dynamic finish to the whole talk. And the second personal story defined in a visceral way exactly what we all want from companies that do us wrong.
Thank you for an excellent talk…– Brent Boynton, Boynton Communications
Upcoming Appearances
September 2, Idaho Nonprofit Statewide Conference, To be Presented Virtually – Get noticed, remembered, and funded with effective storytelling
Recent Appearances
May 20, 2021 Washington State Nonprofit Conference, Presented Virtually – Get Noticed, Get Funded: The Power of Story to Create a Culture of "Take My Money"
March 9, Idaho Nonprofit Center Webinar Series, Presented Virtually – Writing Grants for the Common Good
September 24, 2020 MNA Conference: Resolve, Presented Virtually – Finding Relevance in the Turbulence with Better Storytelling
June 21, PRSA Corporate Communications Conference, New York City
September 8 Inbound 2018, Hubspot Conference, Boston MA – How To Use The Power of Story to Influence Action
September 27, Inbound 2017, Hubspot Conference, Boston MA – How To Use The Power of Story to Influence Action
November 6-9 , Las Vegas  – PubCon Las Vegas – Creating stories that move audiences through the sales funnel.
October 13, Las Vegas  – PubCon Las Vegas – Creating stories that move audiences through the sales funnel.
October 23, Indianapolis, IN – PRSA International Conference – Build Your PR Agency from the Ground Up — Tips from Three Entrepreneurs
October 28, Huntsville, AB – Keynote – The BIG Event – Building Your Marketing and PR Strategy Through Storytelling
August 9, Tampa FL – FPRA Annual Conference – Master Storytelling
Thursday, July 14, Reno, NV – PRSA Sierra Nevada Chapter Reputation Management
Thursday, October 22, Raleigh, NC – NCPRSA, How to Measure Like a Boss
Tuesday, August 12, Orlando, FL – FPRA, PR Measurement on a Small Budget.
Friday, September 12, San Diego, WA – SearchLove Conference
The SEO of Storytelling. For a largely SEO audience, Lisa shared how to tell a better story. After all, it is the substance of our stories that not only get us found, but convert seekers into buyers.
Thursday, February 6: Spokane, WA – Spokane Marcomm Annual Breakfast
Telling Stories To Bigger Revenue. Stories help businesses get found. When told properly, they captivate audiences and turn them into loyal customers. In this keynote breakfast, we talked about how to uncover brand stories and how to tell them well. We followed it with an interactive workshop on writing a brand story and editing.
Thursday, June 19: Washington DC – Vocus Demand13 Conference
The New SEO of Content. SEO has evolved. Online communicators now lead the way for companies to get found. Learn how smart Google is getting and find out what makes great content and how to optimize it to get found.
Monday, June 10: Austin, TX – Counselors Academy Spring Conference
Become a PR Technologist: Consumer behavior and purchase decisions have changed drastically in the past decade thanks to technology. As PR professionals and communicators, our roles have expanded to accommodate the changing challenges our brands are dealing with. Lisa discusses how to proactively and reactively manage the digital conversation.
Saturday, April 20: Scottsdale, AZ – PRSA Western District Conference
Saturday, April 20: Lisa will be speaking on the expanding role of the PR practitioner and how to integrate technology into strategy. PRSA Conference info here.
Wednesday, May 1: Spokane, WA – Content Marketing and Strategy Workshop
Wednesday, May 1 3:00 – 4:30 pm: Lisa will help you create an approachable do-it-yourself plan to create content that will help you get found online and grow your business. She'll give you actionable steps to increase your digital presence and solve your customers' problems.