Reach your audience more effectively
The competition for attention is tough and many of us are getting lost in the noise. If you aren't making an emotional connection, you aren't giving your audience a compelling enough reason to take action with you. This coaching program will change that. 
What's your story? 
You are much more than what you are communicating to your audience. Inherently you know this but where do you start and how do you use story to elevate your brand from transactional to transformational? This coaching program will guide you through a process to identify the stories and create a framework to source and delegate. The tools, templates and skills to tell a story will arm you to make that transformation.
Great stories attract loyal employees, price-insensitive buyers, and dedicated investors.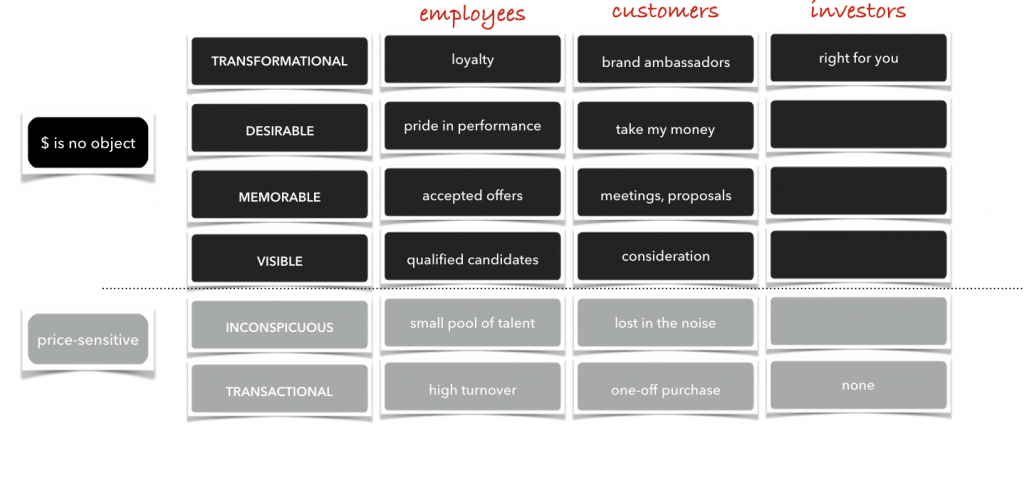 Where do you fit in the model above?
This program is for purpose-driven leaders who want to advance their idea and inspire change.
How it works:
Discover: Investigative journalists uncovering the stories. Surveys, interviews to understand the audience, understand the organization. 
Tell: Story crafting. action plan for story development
Match: Identify which stories we need to achieve objectives. Match the story to the need.
Distribute: Source and delegate for multimedia outreach. Map out a timeline and plan for the next three months with story ideas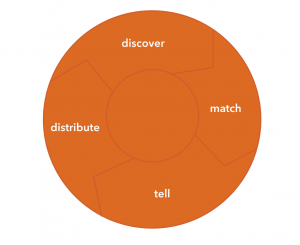 You feel like you are getting lost in the noise but have an impact to make.
You want to build your own personal brand.
Your marketing feels scattered and ineffective. A lot of ideas, not a lot of focus and follow-through.
This is a three-month coaching engagement that is flexible to meet your specific needs. Contact me to learn more.