I'd love to introduce you to the BLC Team. It took me a long time to handpick a group of incredible talents. Not only is it important for us to do good work, but we also like to have fun along the way. Each of these friends and colleagues are business owners themselves and we all pride ourselves in being service-oriented and having a vested interest in your success. I assemble the team based completely on your needs and this keeps us agile, working hard for you, with low overhead. Happy worker bees means happy clients.  Thank you, Skype and Webex.
A Sum Greater Than Its Parts
The reason our clients get results is because we pursue projects matching our core strengths, and augment those with on-demand assistance from experts in each field. Working with BLC, you work only with the people necessary to get you where you want to be — not a team of agency folks sitting in fabulously trendy offices who need to be kept busy with billable hours.
Without further ado:
Jeff Christensen | senior counsel, healthcare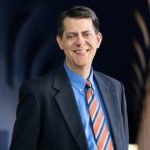 Jeff creates media-winning communication and engagement campaigns for healthcare clients from cutting-edge, medtech startups to Fortune-500 industry leaders. He has a broad background helping medical device and pharmaceutical companies, patient advocacy organizations, and integrated health care providers produce inventive PR programs for product launches, health awareness campaigns, digital initiatives, and crisis management. Based in the San Francisco Bay Area, Jeff has served organizations like Johnson & Johnson, St. Jude Medical, Kaiser Permanente, Autonomic Technologies, Smart Meter Corporation, and ConnectWell. Outside the office, he enjoys playing the drums and exploring California with his wife and three teenagers
Rachael Seda | client services, content creation, social strategy, blogger outreach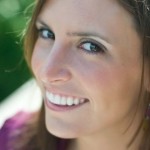 With a passion for digital strategy, she specializes in developing creative, strategic and integrated communications and marketing campaigns that are measurable and result-driven.
Rachael was named to Top Rank's 25 Women Who Rock Social Media in 2013, and was a featured guest on PR Newswire's #ConnectChat, which featured her on a billboard in Times Square. An avid blogger, Rachael has been a regular contributor to a number of industry blogs including the Buzz Bin, Waxing UnLyrical and more. Raised barefoot in Hawaii, it's no surprise you'll find Rachael at the beach when she's not thinking digital strategy.
April Sciacchitano | client services, content creation, media relations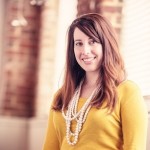 April specializes in developing positioning and communications plans from concept through implementation, most recently leading the Fittest Cities for Baby Boomers campaign for the American Physical Therapy Association.
April has secured coverage for her clients in top tier publications, including New York Times, USA Today and Prevention. She enjoys writing op-eds, articles, video scripts and talking points – and has done just that for spokespeople, C-suite executives and members of Congress. On the weekends, April plays amateur renovator for her 100-year-old home in Norfolk, Va.
Dave Yankowiak | web design and development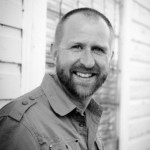 Dave is a front-end designer & developer who specializes in building websites on top of the WordPress platform. He runs his primary business, Lift Development, from Grand Rapids, MN, an area known for its many lakes and forests. Prior to starting Lift Development in 2008, he spent several years building database-driven web applications for a small St. Paul agency and has done work for several Fortune 500 clients. When he's not writing code, he's usually strumming a guitar, spinning classic vinyl on the turntable, or spending time with his wife and three daughters.
Barbara Schelling | graphic design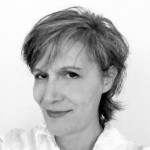 Barb has been handling Big Leap's clients' graphic design needs for almost 10 years. She has worked in and for advertising agencies, design studios and corporations and now works from her studio in the Flathead Valley in Montana. Her passion is design – from handmade forms such as letterpress and screen printing to technical applications such as a user interface for a gaming application. She will create a fresh and compelling visual communication for each of our projects.
Ready to talk to us and see what a Big Leap can do for you?