WBCNA, PRCA and Huntsville, Alabama, thank you for having me!
This is where we can continue the conversation. As promised, my ebook on metrics is available below.
You can also download the slide deck.
A Simple Guide to Measuring Digital Marketing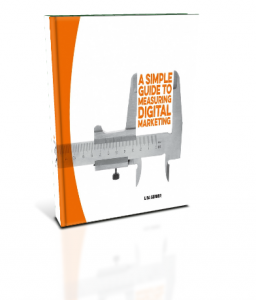 This guide provides a comprehensive approach to building an effective inbound marketing plan with the right metrics baked into it. You don't need a separate measurement plan!
You'll learn: 
Why measuring the right stuff matters

How to build the plan in the context of the sales funnel

What to look for in your Google Analytics

Avoid confusing popular with profitable
Measurement Book Download
Download the book now
Lastly, please let me know if you have any questions. Contact us here.