About Lisa Gerber: The short story.
Why do I do this to myself? What am I thinking?
It's been a recurring theme in my life. I asked myself those questions as I stepped on the stage for the first time in front of 600 people, worried I'd bore them, or as I climbed Aasgard Pass one-third of the way into an 18-mile wilderness trail run, worried I'd get lost or swallowed by bears.
Why can't I just be happy sitting at home watching TV? In the midst of the fear, we'd rather be in our comfort zone. But things don't get done inside the comfort zone.
That's the big leap.
And once you take one, you can't stop.
We help businesses, CEOs, and individuals achieve their big leaps through better, more effective storytelling. It sounds like fluff, but it's not. It is really really hard to get anything accomplished if you can't communicate your idea. You can make more meaningful connections with stakeholders, investors, employees, and customers when you tell a better story.
But if you tell a good story, and no one hears it, is it really any good? 
Just like the proverbial tree in the woods, a good story doesn't happen if no one hears it, and that's phase 2: getting the story out in the world.
Eliminating bad stories from the world.
Do you have a secret signal you share with your spouse or partner? One that you invoke when you need rescuing from a cocktail party because you're stuck with the guy who want stop talking about himself and is boring you to tears with his endless stories? That's output only (Type OO) and I'm going to help you not be that brand, or person.
Want more? Here's the long story.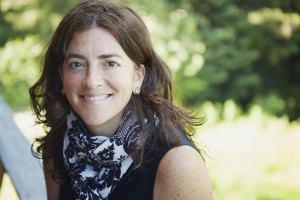 I am a Pacific Northwest girl at heart even though I grew up outside of Syracuse, New York. Maybe it was all those ski trips out West, but I knew I belonged here. After graduating from Skidmore College, I moved to Aspen, Colorado to wait tables at the fabulous Little Nell Hotel. It was fun. and nothing prepares you for a career in communications like standing between people and their next meal.
Several signs pointed me to Seattle when I realized it was time to get a real life otherwise I'd end up a ski bum for life; not that there is anything wrong with that.
I joined the marketing team for an urban real estate developer and worked my way up to marketing manager. We envisioned, planned and handled all marketing for several mixed use developments downtown including Harbor Steps. I was charged with creating a story around the use of the property, then executing that vision to the lease-up.
One day, my employer bought a ski resort in northern Idaho. And all of a sudden, I had a ski pass to this amazing place called Schweitzer Mountain. After ten years in Seattle, I was offered the job to manage the marketing department. I packed up. I left my good friends, my good job, and sold my condo.
I knew I had made it because I had a ski rack on my office wall. I got to be a ski bum while using my brain doing work I loved. I even met Patrick who would become my husband years later.
It's time for the real Big Leap to stand up.
I took the ultimate Big Leap in 2004 when I needed a change from the ski resort business. I had no other choice. There were no other jobs for me if I wanted to stay here. I loved connecting clients to media and getting stories out, but the publishing technologies were allowing us to tell our own stories without the media as the middle man, and things were changing.
Communications is broadening. It's getting way more fun.
I took  a two-year break in 2011 and 2012 to join the team at Spin Sucks as chief content officer where I led digital strategy for the agency's clients, and managed one of the most popular PR blogs.
Today.
I relaunched Big Leap Creative (chapter 2) in 2012 out of passion and excitement rather than necessity.
Leaps are scary as hell. The fear never goes away, but our relationship with it changes. In order to make that change, we have to get comfortable getting uncomfortable. Because one leap leads to another; and life gets better, richer and more full when we open our eyes to new opportunities.
Uncovering my story has taken more than four decades, and of course, it's a work in progress. Each brand, and each individual has their own story – it just takes some soul-searching, exploration, a little connect-the-dots and then get it out there in the world.
When I'm not in the office.
I don't have to go far to play in the mountains; in fact, I just have to step outside my door. If I'm not in the office, I might be out skiing, trail running, mountain biking, with my husband and black lab, Pepper. That's when I do my best creative work, and find the connections, and solve the creative problems for my clients. There is also a good chance I am at my husband's winery testing the product. Because someone has to do it.
I am fortunate to work with an amazing team of business owners and experts at web design and development, SEO, graphic design, social strategy, and media relations. They live around the country.
Ready to discuss how your business can take a leap?