If you tell a good story, and no one hears it, is it really any good? Just like the proverbial tree in the woods, the answer is no, a good story didn't happen if no one hears it. We will help you change that.
Your story is the thread that gets you discovered, that builds your audience, and your loyal buyers. We are storytellers, and, thanks to technology, we are publishes and distributors, too. We help the makers: makers of things and makers of a better world navigate the digital maze to reach their potential.
We are a team of independent professionals, former agency people, who have struck out on our own to do we work we care about. Our structure allows us to assemble on-demand teams with top-notch expertise based on the needs of our clients. It's the new way of doing business.
Lisa Gerber | Founder, strategist, digital storyteller, speaker
She founded Big Leap Creative as a traditional public relations firm in 2004 and soon evolved to an integrated digital marketing and communications firm. The mission has remained the same:
Help brands grow through more effective storytelling and distribution. Because it takes more than just telling your story well. You want to get it out in front of the right people at the right time.
With a varied background in urban mixed-use development such as Harbor Steps in Seattle, and hospitality and ski resorts including Four Seasons Hotels and Schweitzer Mountain Resort she took the Big Leap where we've had the privilege of working with a variety of clients in mountain lifestyle and hospitality, healthcare technology, and aerospace and precision machining.
She took a two-year hiatus in 2011 and 2012 to join the team at Spin Sucks as chief content officer where she led digital strategy for the agency's clients, and managed one of the most popular PR blogs.
She doesn't have to go far to play in the mountains; in fact, she just has to step outside her door. If she's not in the office, she might be out skiing, trail running, or mountain biking, with her husband and black lab, Pepper. That's when she does her best creative work.
The Team: A Sum Greater Than Its Parts
The reason our clients get results is because we pursue projects matching our core strengths, and augment those with on-demand assistance from experts in each field. Working with BLC, you work only with the people necessary to get you where you want to be — not a team of agency folks sitting in fabulously trendy offices who need to be kept busy with billable hours.
Without further ado:
Rachael Seda | client services, content creation, social strategy, blogger outreach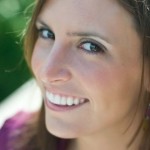 With a passion for digital strategy, she specializes in developing creative, strategic and integrated communications and marketing campaigns that are measurable and result-driven.
Rachael was named to Top Rank's 25 Women Who Rock Social Media in 2013, and was a featured guest on PR Newswire's #ConnectChat, which featured her on a billboard in Times Square. An avid blogger, Rachael has been a regular contributor to a number of industry blogs including the Buzz Bin, Waxing UnLyrical and more. Raised barefoot in Hawaii, it's no surprise you'll find Rachael at the beach when she's not thinking digital strategy.
April Sciacchitano | client services, content creation, media relations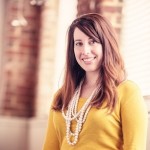 April specializes in developing creative PR campaigns from concept through implementation, most recently leading the Fittest Cities for Baby Boomers campaign for the American Physical Therapy Association.
April has secured coverage for her clients in top tier publications, including New York Times, USA Today and Prevention. She enjoys writing op-eds, articles, video scripts and talking points – and has done just that for spokespeople, C-suite executives and members of Congress. On the weekends, April plays amateur renovator for her 100-year-old home in Norfolk, Va.
Ligaya Malones | account executive, media relations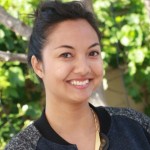 Ligaya Malones has more than five years of experience creating, managing and executing creative public relations and social media campaigns for hospitality and travel brands. She has hosted FAM trips for brands including Air New Zealand, Shell Vacations Hospitality and the Hotel del Coronado, and has garnered coverage for clients in top tier publications like 
New York Times
  USA Today, Conde Nast Traveler, among others. As newsrooms continue to shrink, Ligaya has built and maintained positive relationships with freelance writers and editors at the intersection of travel, food and active living.
Dave Yankowiak | web design and development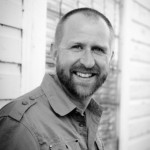 Dave is a front-end designer & developer who specializes in building websites on top of the WordPress platform. He runs his primary business, Lift Development, from Grand Rapids, MN, an area known for its many lakes and forests. Prior to starting Lift Development in 2008, he spent several years building database-driven web applications for a small St. Paul agency and has done work for several Fortune 500 clients. When he's not writing code, he's usually strumming a guitar, spinning classic vinyl on the turntable, or spending time with his wife and three daughters.
Barbara Schelling | graphic design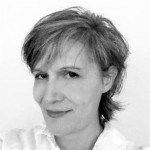 Barb has been handling Big Leap's clients' graphic design needs for almost 10 years. She has worked in and for advertising agencies, design studios and corporations and now works from her studio in the Flathead Valley in Montana. Her passion is design – from handmade forms such as letterpress and screen printing to technical applications such as a user interface for a gaming application. She will create a fresh and compelling visual communication for each of our projects.
Ready to talk to us and see what a Big Leap can do for you?