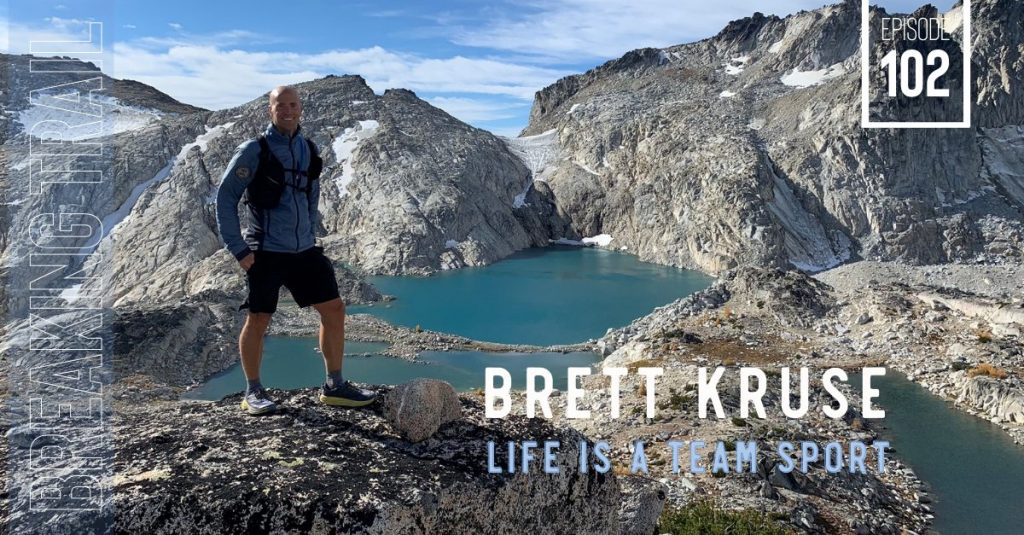 Brett Kruse recently joined Outdoor Research as their VP of People and Culture. This position is a perfect marriage of his outdoor pursuits and his people leadership skills. You know I'm always fascinated how we all can find meaning and purpose in life through a seemingly meandering path that, in hindsight looks like a neat and tidy story but when we're all in it, who knows what's happening?
In this week's conversation, you will learn that Brett grew up internationally. Born in Costa Rica, he mainly grew up in Tokyo. And a move from Tokyo as a teenager to Billings, Montana was somewhat pivotal and impactful but this whole exposure to many people, many cultures and countries has had an impact on his life and contributes to his success now as a leader, particularly in HR. He has also competed in 13 Ironman competitions, including the World Championships in Kona with a broken foot, which we talk about. Lots of great experiences and stories in this week's conversation. As a husband and father of two, he passes this experience on to the next generation and at the end, gives advice for those who are still in the seemingly wandering path. 🙂
So with that, Let's listen in and gear up for what's next.
Where to find Brett and other links:
OR
Want to do me a huge favor?
Reviewing and sharing are the most helpful ways to get this in front of new listeners.
Make sure and get the next episode in your inbox – subscribe right up there, top right of this page.
If you enjoyed this podcast, I would LOVE it if you reviewed it here on iTunes! It makes a big difference!
I really want to hear from you – questions, topic and guest suggestions, anything. Talk to me in the comments below or here.
---
Stay in touch.
[ssba]