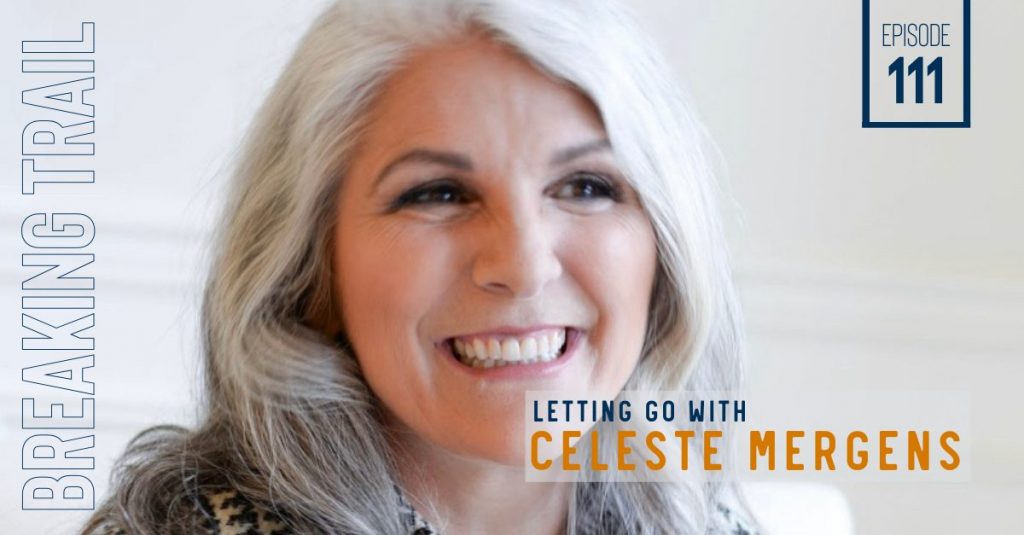 This is a story about not letting our circumstances define who we are. If today's guest can do that, we can do it. She is not paying it forward. She came from a place of extreme poverty to start this global nonprofit Days for Girls International.
Celeste Mergens is the founder and CEO of Days for Girls. She has led the organization since its beginning in 2008, driven by twenty years of nonprofit and business management experience. She holds a Master's Degree in Creative Writing and Literature and audited a second in Global Sustainable Development. Days for Girls is a two-time Girl Effect Champion, won the SEED award for gender equity and entrepreneurship, and was named by the Huffington Post as a 'Next Ten' Organization poised to change the world in the next decade, and won the 2020 ORG of the year award. Celeste has been featured in Oprah's O Magazine, Forbes, and Stanford Social Innovation Review. She was awarded the 2017 AARP Purpose Prize Award, named Conscious Company Global Impact Entrepreneur Top Ten Women in 2018, 2019 Global Washington Global Hero, and Women's Economic Forum's Woman of the Decade.
She is married to her best friend Don and has six children and 15 grandchildren and was named 2015 American Mother of the Year for Washington State.
Also, today is International Day of the Girl – Donate with matching funds with a goal to reach 50,000 girls. Go there now and support a girl – $10
How an idea in the middle of the night gave her profound purpose.
Why washable feminine hygiene is so important. 2015 – Nepal – one of the five things they asked for urgently was washable menstrual solutions
How to get an idea off the ground.
We are not our circumstances. It's our response that matters.
So, with that, let's listen in and gear up for what's next.
OR
Where to find Celeste and other links:
Want to do me a huge favor?
Reviewing and sharing are the most helpful ways to get this in front of new listeners.
Make sure and get the next episode in your inbox – subscribe right up there, top right of this page.
If you enjoyed this podcast, I would LOVE it if you reviewed it here on iTunes! It makes a big difference!
I really want to hear from you – questions, topic and guest suggestions, anything. Talk to me in the comments below or here.
---
Stay in touch.
Sign up for our newsletter / podcast to get emails of great stories like this.
[ssba]