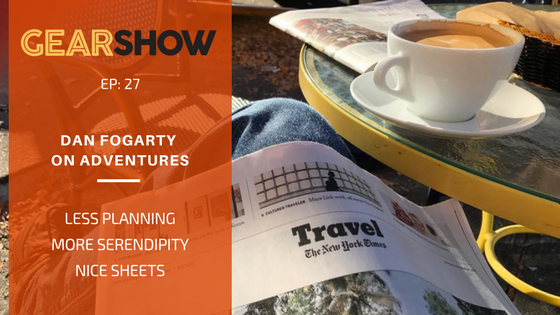 What I love about Dan's travel blog is that he's not really a "travel blogger." He's a brand consultant with a travel problem; a problem we should all wish to have. "Cool places. Good food. Nice sheets" is his tagline. Because he travels so much for work, and now for pleasure as well, he has a lot of favorites and tips to share with others. In fact, that's how we first met, via our mutual friend Shelly Kramer when I was on holiday and he had pop-up restaurant suggestions for me on the Mediterranean.
When friends turned to him for advice, he realized he was sending a lot of the same "you should go here," emails, so he launched You Should Go Here to act as a repository for it all. You have to pick your travel influencer based on your own preferences, and Dan and I hit it off immediately. You'll have to forgive us as we gush a LOT about playing in the mountains of Europe.
A quick step back: Dan Fogarty is a brand consultant who has created a flexible lifestyle that allows him to travel the world. He has worked for brands you just might have heard of: Chipotle, Potbelly, Dig In (originally The Pump in NY) and Noodles and Company.
Things we talk about:
Overthinking is overrated and by simply letting go just a tad of control and having faith, all will work out. Your career and your next adventure will be far richer for it.
The beauty and the risk of truly getting off the beaten path: Just because you've never heard of it, doesn't mean it's not worth visiting. 
What Dan didn't mention in the episode but sent me later: The whole region (in the Dolomites in Italy) is starting to market themselves as Sud Tyrol. (South Tyrol, as opposed to Tyrol in Austria)
Each has something like a ski map for summer trails, showing lifts, refugi (huts) and towns and the connections between everything: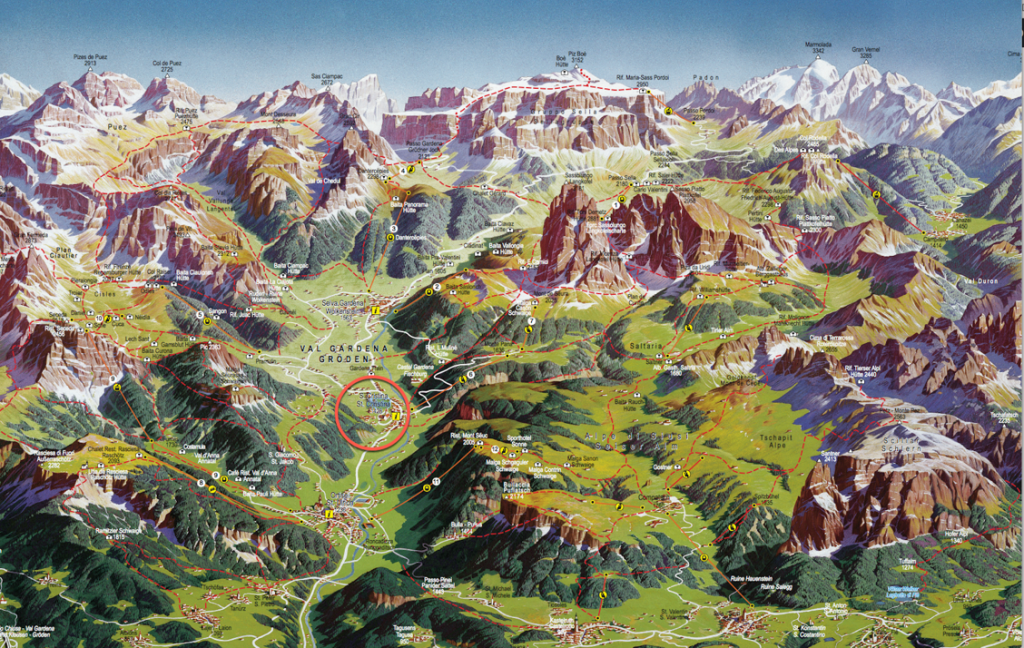 Where to Find Dan:
Resources:
So listen on and lets gear up for what's next.
How to Listen to Podcasts
There are a number of ways to access this (and other podcasts). You can listen directly from this page by clicking that orange play button:
If you are on an iPhone, go to iTunes and subscribe. It will be added to your Podcasts app which comes by default on your iPhone. Once you do that, you can browse around and add others to your podcasts: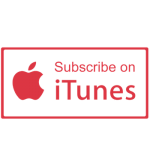 On your Android phone, listen to it on Google Play, preinstalled on your phone:

Stitcher is another great app for listening to podcasts. Clicking below goes direct to The Gear Show but install the app and browse around for others: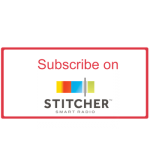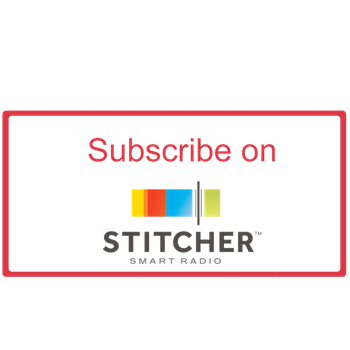 Lastly, I wanted to share with you a new app for finding and listening to podcasts – it's called Radio Public. You can easily import your podcast list from your current app, explore new ones from curated lists, create your own playlist and share playlists with others. Find The Gear Show on Radio Public.
Want to do me a huge favor?
Reviewing and sharing are the most helpful ways to get this in front of new listeners.
Make sure and get the next episode in your inbox – subscribe right up there, top right of this page.
If you enjoyed this podcast, I would LOVE it if you reviewed it here on iTunes! It makes a big difference!
I really want to hear from you – questions, topic and guest suggestions, anything. Talk to me in the comments below or here.
See you next week!
[ssba]