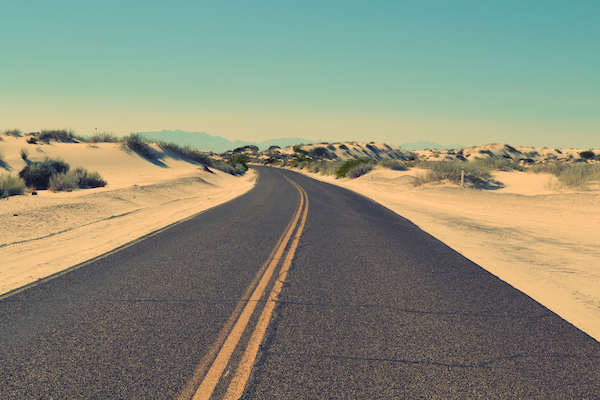 Alan Weiss, PhD, said if you improve yourself (he was referring to your business operations) one percent each day, in 70 days you'll be twice as good. One percent each day sounds pretty do-able to me. It certainly lightens the load when I wake up each morning and think about how much better I have to get.
Today, instead of looking ahead to 2016 and putting all the pressure on resolutions and New Years, I thought I'd share what things helped me to improve in 2015 in the hopes that one of these could help you with your own one percent.
1. Finish projects, don't just start them: Asana.
By far and away, Asana, a task management app, is the best technology I've installed on all my devices. It helps me keep track of all the tasks I have to do in the many project categories of my life – home, personal, our winery, Big Leap marketing, and each client. I can enter it and forget it giving it a due date for next week and knowing it will show up on my calendar on the day I need to do it. I've always loved my Moleskine notebook (and I still do!) and I love crossing things off a list. But this is cleaner and neater than a handwritten list, and easier to manipulate. I still have a check box I get to tick when something is complete. It has reduced clutter in my brain and helped me get those projects with no deadline completed.
2. Time is precious; spend it wisely: Less time on Facebook, more time reading.
Like most of us, I have a love/hate relationships with the Book of Face as my friend Johna Burke calls it. I love to check in and see what others are doing. I hate the political BS, the judging of how others are using it, etc. I haven't removed it from devices nor have I declared "I'm taking a break." Just like when you want to lose weight, instead of depriving yourself, you cut back.
3. Find my own bible: The Consulting Bible.
Speaking of reading, what's the one book that changed you in 2015? For me, it's The Consulting Bible, by the aforementioned Alan Weiss, PhD. You're not all consultants so this may or may not be the book for you. It immediately changed some philosophical ways I approach my business and introduced me to great tactical advice such as reducing labor intensity by delegating more work to your clients. How great is that one? (So watch out, clients!) Read more and challenge the way you think instead of letting opinionated Facebookers get under your skin.
I can have six great things happening – great client projects and feedback, winning new business, a vacation around the corner and suddenly a single email, complaint,or unplanned obstacle can throw me off my mental game. It can actually consume all the other good stuff. This is a quality that has always bothered me and needs to stop, so I remind myself that I can't control everything, to stop letting emotions take control, and I added this book to my reading list.
So I don't have resolutions for 2016, because it's a constant 1 percent. All I know is, I'm ready.
I hope you all have a Happy New Year and would love to know what made you better. Maybe it's my next one percent.
[ssba]