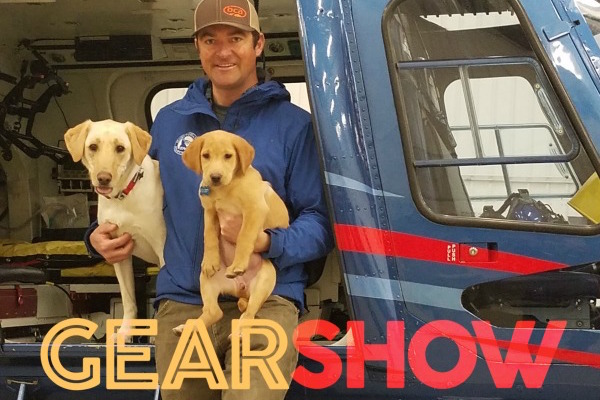 Listen here:
Sometimes the tiniest most seemingly inconsequential piece of metal can be the difference between a slog in the mountains and a great day out in the woods. Years ago I was on a mountain bike ride with a group of friends in Mazama, Washington. About halfway into it, and perhaps the furthest point away from the trailhead, a friend's chain broke. Everyone huddled around trying to fix it, offering different suggestions. I, being somewhat clueless, stared out at the view waiting for the smart people to resolve the issue, when someone said, "Too bad we don't have a masterlink." Which perked me up because I HAVE A MASTERLINK! I didn't even know what it was but I knew I had one in my saddle bag! Everyone just looked at me, somewhat in amazement maybe partially also wondering why I hadn't spoken up sooner. File that under things I shouldn't admit. Nevertheless, that tiny piece of metal that weights 0.00 ounces, not only saved my friend's day, it saved the day for all of us in that group. No one wants to leave anyone behind (or even think about having to do that).
Which begs the question, are you setting yourself up for success and preparing for worst-case scenarios? When I speak at a conference, I plan for internet outages, clickers that don't work, slide presentations that aren't in the right format, and I build redundancies into the plan and bring extra clickers, slide decks in the cloud, in powerpoint, as PDFs, and on a thumb drive.
Going out for a day in the backcountry is of course, no different. We like to think the stuff we read about in the news won't happen to us. One bad turn of events, and the game has changed. Today, we talk to Jeff Thompson, director of the Idaho Panhandle Avalanche Center, ski patroller, and recreational backcountry skier. He shares with us what he carries in his backpack – a cumulative knowledge base of shit shows that have perfected this perfect balance of not too much and not too little in the backpack.
Links mentioned:
Favorite app or technology:
Listen here:
Want to do me a huge favor?
If you enjoyed this episode of the Gear Show,
Please share with your friends!

Write a review on iTunes and subscribe.

Tell me your story in the comments below – it might shape future episodes. 
See you next week!
[ssba]