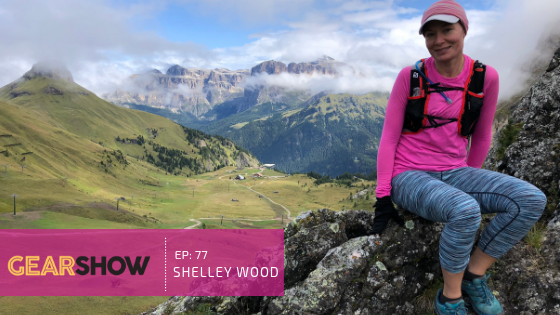 "Blogging is like going to the word gym. I practice writing in the same way I would go to a gym to get stronger muscles. Writing is a muscle and I try to stay fit for it. "
At a young age, Shelley knew she wanted to be a writer but how could she make a living doing it? She found a way. And today is all about making dreams happen.
Shelley quit her job as a medical journalist, moved to France for a short period and wrote a book. By the way, she had never written a book of fiction before and had no idea how to do it.
She's going to tell us how she all that came to be.
Shelley's fiction, creative non-fiction, columns, and travel writing have appeared in a range of Canadian and international publications. She won the Fall 2015 Tethered by Letters fiction contest, the 2016 Frank McCourt Prize for Creative Nonfiction, the Winter 2016/2017 Nonfiction prize from Causeway Lit, and the 2017 Fiction prize from Freefall Magazine.
The Quintland Sisters, her debut novel, will be published in Canada and the United States in March of 2019 (that's NOW!). You can order or pre-order depending on when you listen to this, at shelleywood.ca
Born and raised in Vancouver, Shelley divides her time between a full-time home in Kelowna, Canada, and a full-time job in New York, NY, where she is the editorial director at the Cardiovascular Research Foundation and Managing Editor at the cardiology news website, TCTMD.
With that, let's listen in and gear up for what's next.
Where to find Shelley:
How to Listen to Podcasts
There are a number of ways to access this (and other podcasts). You can listen directly from this page by clicking that orange play button above or the download link.
If you are on an iPhone, go to iTunes and subscribe. The Gear Show will add to your Apple Podcasts app which comes by default on your iPhone. Once you do that, you can browse around and add others to your podcasts:
On your Android phone, listen to it on Google Play, preinstalled on your phone:
Stitcher is another great app for listening to podcasts. Clicking below goes direct to The Gear Show but install the app and browse around for others:
Want to do me a huge favor?
Reviewing and sharing are the most helpful ways to get this in front of new listeners.
Make sure and get the next episode in your inbox – subscribe right up there, top right of this page.
If you enjoyed this podcast, I would LOVE it if you reviewed it here on iTunes! It makes a big difference!
I really want to hear from you – questions, topic and guest suggestions, anything. Talk to me in the comments below or here.
See you next week!
[ssba]