Over Thanksgiving, we had a small group of friends over from our "safe tribe." That's so 2020, isn't it? "Safe tribe?" Anyway, we played a game to liven things up because it just didn't feel like our normal holiday with the hustle and bustle, family coming in from all over, and a big feast.
The game is called Salad Bowl and if you haven't heard of it, I'm going to share it with you because you might be looking for a way to spruce up your New Years and this will do it. Even the game haters have fun! (I can tell you by experience) More importantly, I share it because it is also a fantastic lesson in simplifying complex messages.
Here's the game play and next I'll explain the importance of clarity of message.
First, tear a bunch of small bits of paper (five per person) and have everyone contribute the names of five people: Could be fictional or real, dead or alive. Well-known or only known to the group. Throw the names into the "salad bowl" and break up into teams of about 3 to 4 people depending on how many are playing. You'll need a timer. We found one minute to work for the first round then 30 seconds for subsequent rounds.
The first person on Team 1 will pull the first name and get the others to guess it using as many words as needed, including gestures. The only rule: Can't use either first or last name. They go until the time is up. First-person in Team 2 does the same. And back and forth it goes until all the names are used up. Take count of how many each team got and throw them all back in the bowl.
Round Two: Same concept but you can only use three words to describe each person. Please note: "Um" counts as a word. (Don't screw yourself!)
Round Three: Now you are down to one word.
Final round: Gestures only.
I won't get into all the strategy involved other than to say it's not as hard as it sounds when you get to Round One and have to guess the person from one word. There's a finite number of options and you know who's in the salad bowl.
It gets really really fun to see which words get associated with whom. Ted Turner's word was "Montana." Billy Joel's was "piano." Harry Potter was "children."
In Thought Leaders Business School, Matt Church urges us to find the one word for our practice. This gives us clarity in all our actions. Of course, it can apply to your idea, talk, or message. And I've since adopted it as an exercise in the process to simplify complex messages.
All too often, I see clients and communicators cram too much in their story and I can see what's happening behind the scenes. It's like there is a thought bubble above them or a demon type character standing on their shoulder whispering "but what about that other thing? Aren't you going to tell them about that, too?"
It takes great discipline to swat that guy off your shoulder. When you don't. When you succumb to his or her suggestions, you overwhelm your audience. You push content at them rather than pull them in.
Ever walk into an enormous department store and feel so overwhelmed that you turn around and walk out? Or when you sit down at a restaurant and start flipping through the six-page menu that offers Italian, Mexican, and American cuisines? I steer clear of those because I know they can't do all the food well. They are mediocre at all.
This is what happens when you cram your message full of everything you want everyone to know because you are certain they will stick around and walk through every department and flip through every page of your menu. When you know they won't.
Your attention bank is extremely limited. Next time you're working on something, play Salad Bowl. Start with Round One and use all your words. Have at it. Then go to Round 2. Have the discipline to get to Round 3. Then revisit, zoom back out through the lens of the word.
Stray from the word and you've lost clarity of message.
Take care out there,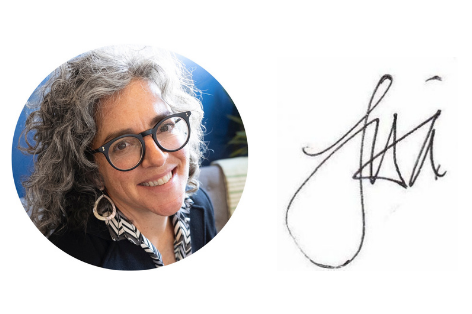 ---
Some ways I may be able to help you and your team:
Want to start the year off right? I have three slots available in January for my Take a Big Leap Coaching program. For purpose-driven individuals who want to level up their career, business/organization, or want to strike out on your own and launch your thing. This four-month, one-on-one program will help you articulate and make your idea of change happen. Respond here and we can schedule a time to discuss.
Creative problem-solving for non-profit teams. I bring outside perspective to your purpose-driven team to help you get people to care about something. Contact me to talk about facilitation or training for your team.
Digital Transformation. Need to bring your work online? I'm here to help. Contact me for details.
---
Stay in touch.
Sign up for our newsletter / podcast to get emails of great stories like this.
[ssba]