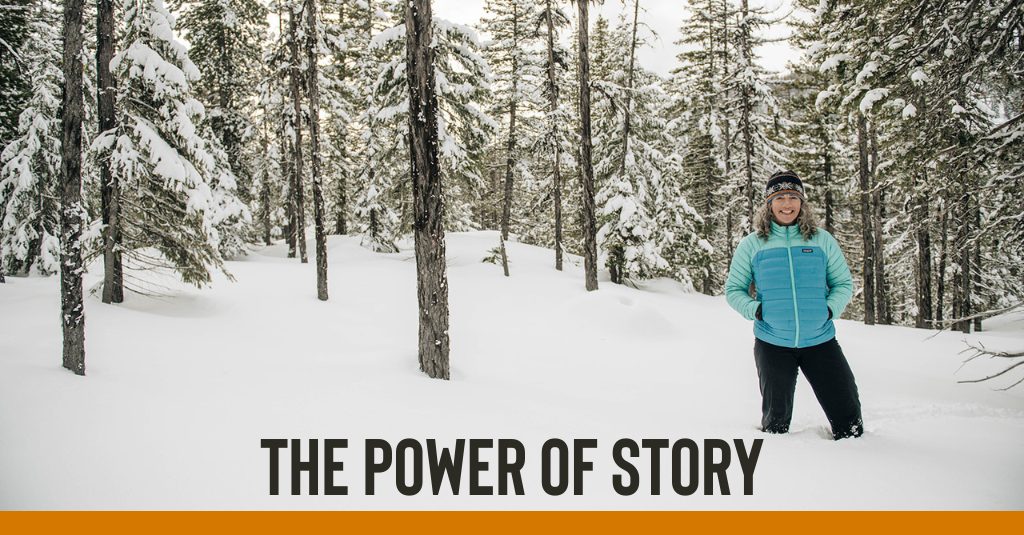 Why do stories make people lean in? Chad Littlefield was running a session teaching facilitators how to design for contribution. Stories, Chad said, influence people in the Zoom grid to lean in. You can see it happen. Knowing I was in the audience, he asked me why it is that stories influence us to lean in.
My response went direct to the science. I explained that our brains are wired for story – it's how we communicate. If you think about the last time you got together with a friend, did you exchange facts and data? No, you exchanged stories.
When we hear a story, a hormone called oxytocin releases into the bloodstream, which creates a sense of safety, and trust. Oxytocin is also known as the love drug and is the same chemical that is released during a beautiful hug.
But, enough about the facts; let's use story to answer the question, why do people lean in? I had an 8:30 am keynote conference talk in Alabama a few years ago. I began with a story about my Bernese Mountain Dog that was relevant to the point of my talk – not just a gratuitous story about Jackson. (but I'll confess, I did feel like I was cheating – who wouldn't be drawn to lean in?) One of the first comments I received during the Q and A, the woman walked up to the mic and confessed she was not looking forward to the day but: "I had her at the start with the story of my dog."
We expect to be bored. To be killed by powerpoint and droning speeches that we have to work hard to make sense of.
A story helps our brains process information. Even better, it creates a deeper understanding of a topic, and it helps us connect to purpose (and you).
The lean-in? It comes from the anticipation of knowing. It comes from the hit of oxytocin we unconsciously know we are about to get.
Think about this next time you get together with a friend or colleague, and remember that exchange of stories is like an exchange of energy. Feeling hesitant to share a story? Your story is a gift. How many times have you thanked someone for sharing their story with you? Give others the opportunity to thank you. And the next time you want to make your clients, customers, or donors feel like they've been hugged by you without the inappropriateness or the threat of a sexual harassment lawsuit, remember that a story produces the same effect.
If this sounds interesting and you'd like more, I have a half-day workshop (with a full-day option) called The Power of Story for 18 to 24 people to help you and your team learn to use the power of story to make work (and life!) better. If you'd like to have a conversation about that, comment below, and we'll schedule a chat. 
Take care out there.

---
SOME WAYS I MAY BE ABLE TO HELP YOU AND YOUR TEAM:
LEAD YOUR WAY: This mentoring/coaching program is designed to help you step into your leadership and show up as your best self so you can communicate to connect and amplify your impact.
COMMUNICATE TO CONNECT: In my storytelling workshops, I teach leaders of all capabilities how to engage authentically with their teams, community, and stakeholders to create meaningful connections that build trust, increase team engagement and lead to better fundraising and revenue generation.
Did you have something else in mind? Let's talk and see how I might be able to help. Contact me and we'll schedule a chat.
---
Stay in touch.
Sign up for our newsletter and receive a digital version of my book From So What? To So Funded! for free.
[ssba]