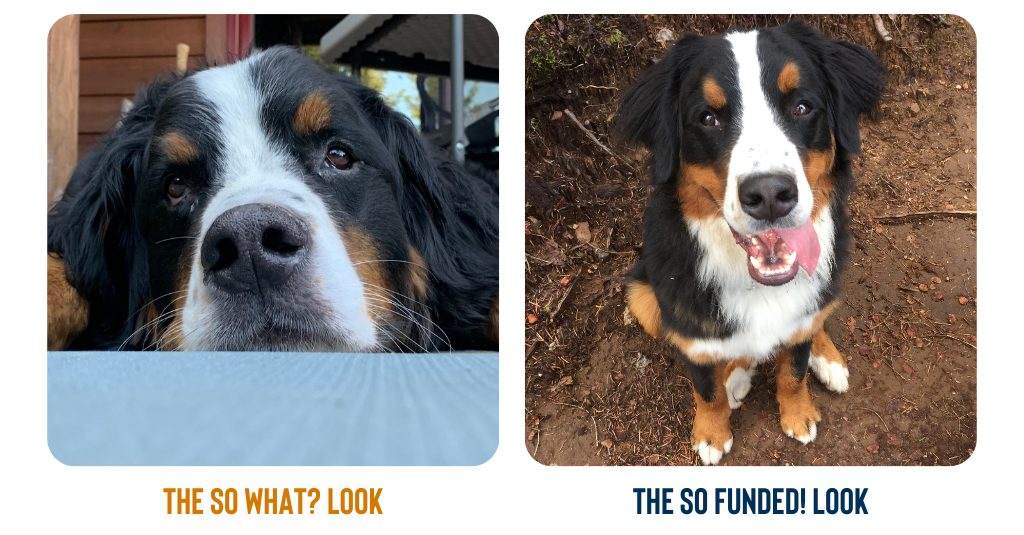 You keep using that word. I don't think it means what you think it means. – Inigo Montoya, Princess Bride
I wonder if the reason your storytelling isn't working is that you aren't telling a story? It's a mistake many people make, like the makers of my tea. They include their "story" on the package, but it's just a chronology of events that led this company to put tea on the shelves of grocery stores.
Back in 1969, we started picking herbs from the fields and forests of the Rocky Mountains and at that moment, we created America's very first herbal tea. Still blended in Boulder by our expert Blendmaster, our uniquely delicious teas are made with the finest ingredients, passion, and inspiration.
Does this feel like a story to you? Are you gripped with anticipation to find out what happens next? Do you have any more profound understanding of the characters or the "brand" in question?
It's an innocent mistake and it begs the question, what exactly is a story?
A story can be many things, from a photo to one sentence to, of course, your favorite Netflix series. Stories are a narrative with an arc – a protagonist, a conflict, and a resolution, either happy or sad.
Still, the distinction between story and non-story can be gray even with this explanation, so I thought I'd offer a few filters.
I believe there is a distinction between "so what" and "so funded" content. I think that distinction is non-story and story, respectively. Facts and data are essential. But the story is the thing that connects your audience to the idea. The facts and data just open the possibility. They lead to the question "So what?" and the story leads to the "so funded."
Here is an excellent example of so what? content. Below is an email from a tech company to which I was a paid subscriber, announcing their merger with another tech company.
For our users, the new will offer best-in-class capabilities across a much larger combined portfolio – immediately increasing choice and value — while featuring the scale, resources, and world-class talent required to accelerate innovation and address future needs.
Stories can be told for many purposes, and this was a missed opportunity to share with their paid subscribers what the merger means to us. Paint a picture of what our worlds will look like and how we benefit from this increased choice and value. Remember, stories are powerful at showing instead of telling. Telling me about increased choice and value falls flat until you show me how.
Now, let's look at a story Peter Baines told that, over time, allowed him to raise $4 million in five years for his nonprofit Hands Across Water. His mission is to provide homes for orphans, initially from the 2004 tsunami in Indonesia, but this has expanded in years since. He started with nothing but a story, and he traveled to speak to conferences and organizations that would have him. and described what it was like the day of the tsunami (even though he wasn't there). He was the forensic investigator assigned to come in after the fact and help identify the thousands of bodies. But what he saw were the people who were left behind without the support of family. He told the stories of the survivors. He described what it was like that day, standing on the beach and fleeing the wall of water. He showed how devastated Thailand was, a culture rooted in family, and how individuals who had lost that support lost the ability to help themselves.
He told a story, and he built an orphanage for the children who were left behind. Your story doesn't have to be heartbreaking, but it should come from the heart.
If you're still struggling to discern between a story and a non-story, here are some telltale signs to look for:
A nonstory often starts with something like "We are thrilled to announce…" It might include words like "world-class" or "synergistic." I honestly can't think of a good story that contains those words. (correct me if I'm wrong)
Meanwhile, a story might contain something like "imagine a world…" or "let me tell you about a time…."
What else would you add to these lists? I especially welcome your "non-story" words and telltale signs. I'll build it up.
Take care out there,

---
Some ways I may be able to help you and your team:
Need Guidance And Accountability? Take a big leap: I advise purpose-driven individuals who want to make a big change, level up their career, start a new chapter, or launch a thing. I still have a few spaces available in November for my Take a Big Leap Advisory program. Respond here, and we can schedule a time to discuss.
Help Non-Profit Team Members Level Up their Storytelling. In this three-part series, I can work with your team to help you elevate your organization's communications and storytelling skills. Want more details? Respond here to schedule a time to talk.
Digital Transformation. Need to bring your work online? I'm here to help. Contact me for details.
---
Stay in touch.
Sign up for our newsletter / podcast to get emails of great stories like this.
[ssba]