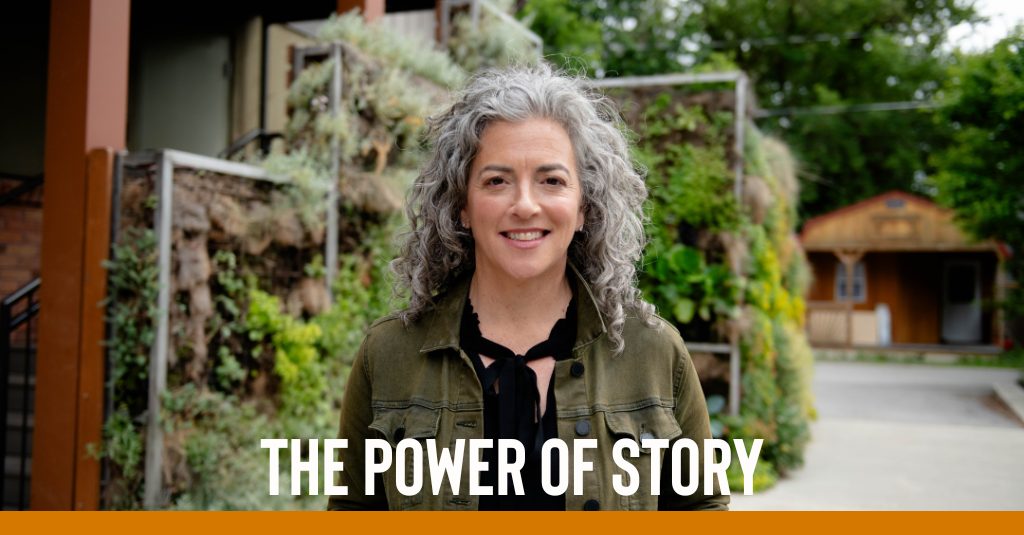 "I don't have time for this storytelling fluffy, poofy stuff. I have a lot to get done. I have too much on my plate. It's faster to do the thing myself than try to "connect through a story."  – The Taskmaster.
I'm sure we've all felt like this at one time or another. The taskmaster is highly efficient, always doing, always getting things done. I hold up my hand, guilty as charged. This might be you, or this might be someone on your team.
There is nothing wrong with being a taskmaster. We all have to get into action and make things happen. Without action, no change occurs.
So then, why bother with a story? Because most of us don't have the luxury of working in isolation. We need others to be on board and involved in some way. As much as I preach that what other people think about us shouldn't matter, that still holds true. ALSO – what other people think very much matters.
When I was the marketing director at a ski resort, I always had more on my plate than I could get done in a day. (Sound like your day?) Every department in the resort relied on me to get their message out so they could get participation in their thing – from the cross-country ski race coming up to the midweek lodging sale to the upcoming wine dinner at the restaurant. 
So, when people popped into my office to share what was happening in their world, I didn't have time for them. When I walked across the resort village to take care of a task, I didn't have time to explain what I was doing. I didn't have time to talk to the managers of other departments. I had shit to get done.
The result? People thought I was a jackass.
Managers didn't understand why I didn't post their race results on the website like they asked (because I was under pressure to meet quotas on the season pass sale, whose deadline was coming up.) They didn't understand why I was so unfriendly – I had just moved to the area from Seattle. They assumed I was a rude city girl. 
My point: If you don't tell your story, people will write their own about you.
I talked with a department manager of an organization I do coaching with. The manager said to me when she doesn't hear from senior leadership, she assumes "they are dealing with another lawsuit."
My jaw dropped because there was no lawsuit. Senior leadership is working head down, planning strategically, and investing in positive change for their employees. Her story was far from the truth, but she had nothing to work with because she wasn't getting the story directly. 
I don't need you to spend all day making small talk with your co-workers. This is not what I'm asking.
To get the cooperation, involvement, and backing of other people; to build something bigger than just you, it's worth taking the time to step back and connect.
We tell stories for many reasons. For taskmasters, technicians, and technically proficient and smart people who are doing good work but need others to be involved, it is vital to take the time to use story to establish a connection to what you are doing and why they should care.
If you don't, you'll either be ignored or they will create their own story, and you will be frustratingly misunderstood.
In two weeks, we'll talk about using story when you are misunderstood. 
Take care out there.

---
SOME WAYS I MAY BE ABLE TO HELP YOU AND YOUR TEAM:
LEAD YOUR WAY: This mentoring/coaching program is designed to help you step into your leadership and show up as your best self so you can communicate to connect and amplify your impact.
COMMUNICATE TO CONNECT: In my storytelling workshops, I teach leaders of all capabilities how to engage authentically with their teams, community, and stakeholders to create meaningful connections that build trust, increase team engagement and lead to better fundraising and revenue generation.
Did you have something else in mind? Let's talk and see how I might be able to help. Contact me and we'll schedule a chat.
---
Stay in touch.
Sign up for our newsletter and receive a digital version of my book From So What? To So Funded! for free.
[ssba]