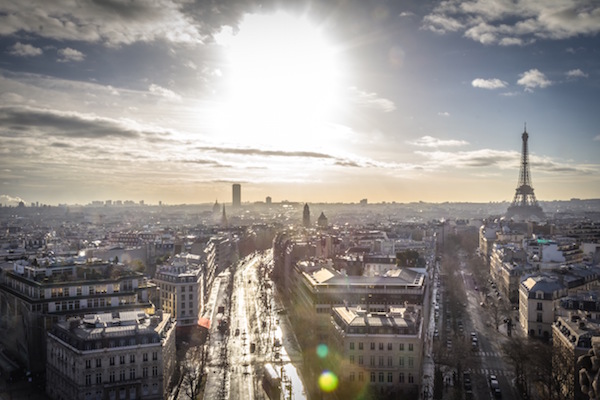 I've long been of the opinion that some days really shouldn't be celebrated. Like Valentines Day: a manufactured holiday designed to make those who don't have love feel like crap and to force those who do have love, buy cards and flowers wrapped in plastic for each other. St. Patricks Day and Cinco de Mayo are other examples. Excuses to use other cultures' holidays to go out and be super American by making asses dressing up in leprechaun outfits and sombreros and getting fallen down drunk.
Other days, such as business anniversaries and wedding anniversaries and, say milestone birthdays – I've always considered important internal celebrations, not being a fan of making others feign excitement over my sixth year in business. As for wedding anniversaries, I don't mean to be totally flip. Every day a marriage survives is something to be celebrated. Which is why every day should be Valentines Day.
Having said that, you'd think I wouldn't make a big deal of my own milestone birthday this week. But the coming of the beginning of my second half century on this earth has sparked some introspection so I thought I'd share.
Much like the fraternities use St Patricks Day as a day to get hammered, I use a new decade to get introspective. I acquired this habit when I was 29 and 30 was looming and I was waiting tables still. One evening as I waited on a couple younger than I at the Dahlia Lounge in Seattle, I created this story that they appeared to me to have done much more with their lives than I and maybe I should get my act together, put my rather expensive college education to use and maybe get a real job by the time I turned 30. Long story very short – I did exactly that.
Turning 40 sucked. My dog died, the economy tanked. You can't win them all.
So now, I turn 50. (holy hell, stop saying that!) and I want to resolve some unfinished business from my 20s. I majored in French in college and lived in Paris my junior year. I love that city so much I have recurring dreams that take place there and they are always soaked in a bright white light. The plan was I would live in France. In fact, I tried really hard to make that happen. Another long story short: Life took me on another path, one that is fun and adventurous so here I am over here and that's OK.
But three years ago I said to Patrick, "I want to live in France when we turn 50." For two months. We have three years to figure it out. I can work from anywhere; he couldn't but he had three years to figure that out and he was game.
I got one month, not two. Good thing I left some room for negotiating.
And so, one month in France starts today. After a few days in Paris, we will settle into our Airbnb somewhere in Southwest France. We have trail running shoes (and lots of trails downloaded on our Gaia app), bikes at our cottage (hopefully with a baguette and wine rack), laptop computers (to work, yes we will work), a little Fiat, and we are ready. Patrick has already informed me I cannot have a croissant every day. Baguettes and frômage and rosé, here I come.
Traveling off the beaten path
We are going to a place I had never heard of, that is not known for its tourism, but known for it's natural beauty, beautiful villages and great wines. We love this for a few reasons – fewer people, more authentic experience and? Affordable airbnb for the month, which, by the way, we booked last year so we could find something that had a full month availability. Also, most hosts on Airbnb provide great discounts if you stay a month.
Stay with me over the next four weeks – I'll be blogging here and posting on Instagram.
Sometimes life takes us on a different path than we had in our head. That's OK. We only get to take one path. Use it as an excuse, like St. Patricks Day, not to get hammered but to do something about it later.
A bientôt!
[ssba]