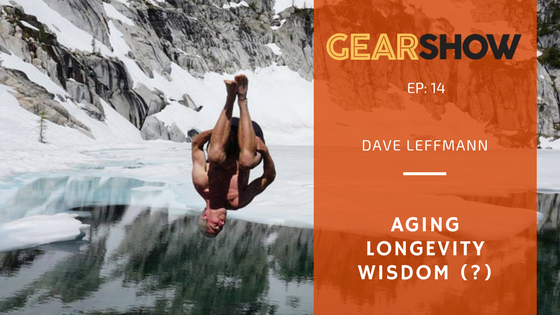 The best piece of gear we each have is our bodies. And I want mine to last. I want to be that 80-year old woman who's still skiing (just like I want to be that 80-year old couple in the park in Paris.) Every single time I find myself out running, skiing, mountain biking – having a blast – I take a moment to thank the universe that my body lets me do this. Much like when your internet fails you, you don't appreciate something until it doesn't work. Consider me grateful.
Today I talk to Dave Leffmann, physical therapist, soon to be published author, and good friend and mountain playmate about his philosophy on being smart and taking care of ourselves so our bodies last. 
In this part 1 of 2, we focus on the physical: training, fitness and wisdom. We have to be smart about training. We can't be the foolish young 20 somethings we used to be, and he'll share with us some fundamentals like specificity and periodization.
What is your willingness to accept risk vs spending the season on the couch in a cast or a sling? As we get older we have less time to lose but become wiser to consequences. When we're younger, we are more resilient but as we age we get more brittle and everything slows down. It's time to adapt. Learn how, listen on. 
I'm curious, do you think about this stuff? What habits do you have to stay fit? And do you have anything to add or ask? Please do so in the comments or here.
Links mentioned:
Where to find Dave:
Dave isn't really an online kind of guy. He's an outside, offline one. Having said that, here his YouTube channel and information about his upcoming book:
Book will be coming out this fall via Summertime Publications and called: Caregiving 101: A Practical Guide to Caring for a Loved One
Want to do me a huge favor?
Make sure and get the next episode in your inbox – subscribe right up there, top right of this page.
If you enjoyed this podcast, I would LOVE it if you reviewed it here on iTunes! It makes a big difference!
Listen to it here:
or here or here:
[ssba]