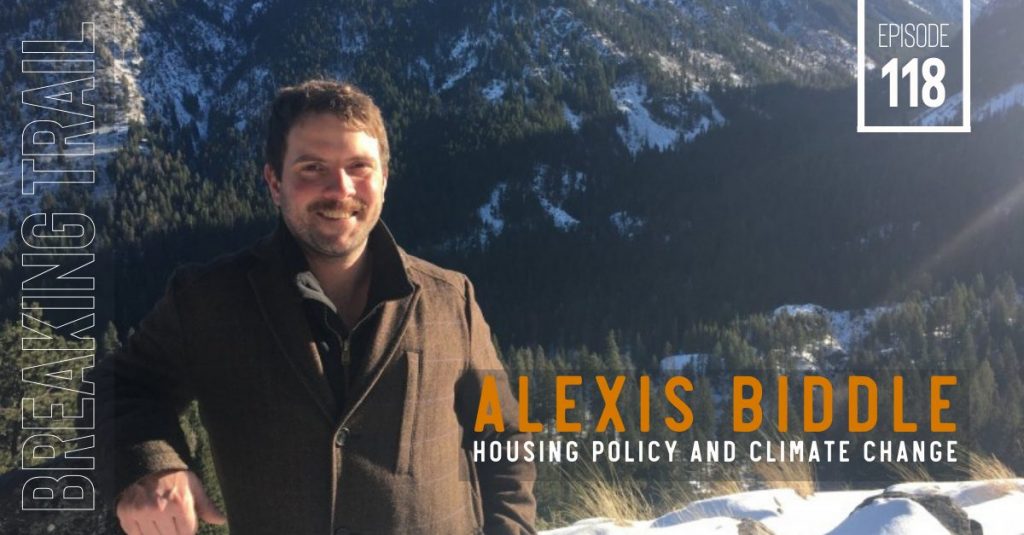 Alexis Biddle is the Great Communities Program Director for 1000 Friends of Oregon who's mission is to work with Oregonians to enhance our quality of life by building livable urban and rural communities, protecting family farms and forests, and conserving natural areas.
Alexis works on issues like housing, transportation, infrastructure, and more, in towns and cities outside of the Portland Metro region. Based in Eugene, he travels the state to work with residents, city planners, and local decision-makers to ensure that Oregon's urban and rural communities are not just livable, but thriving. Alexis holds a master's degree in Community and Regional Planning as well as a law degree from the University of Oregon.
You're going to learn today how he discovered his interest in land use – when he witnessed great social inequity while he was putting himself through law school as a taxi driver. Since then, he has worked with transit districts, city and state planning departments, and as a transportation consultant. His position with 1000 Friends has allowed him to complete his passion and work on both land use and transportation to serve all residents of communities across the state.
We talked about the risk of loss of farmland, and how he and the team at 1000 Friends of Oregon use policy and litigation to manage growth. We'll learn about middle housing to control climate change and encourage economic mobility. Alexis also speaks to what makes the public input process more engaging. Great stuff whether you're in conservation or a concerned citizen. So with that, let's listen in and gear up for what's next.
OR
Where to find Alexis and other links:
Want to do me a huge favor?
Reviewing and sharing are the most helpful ways to get this in front of new listeners.
Make sure and get the next episode in your inbox – subscribe right up there, top right of this page.
If you enjoyed this podcast, I would LOVE it if you reviewed it here on iTunes! It makes a big difference!
I really want to hear from you – questions, topic and guest suggestions, anything. Talk to me in the comments below or here.
---
Stay in touch.
Sign up for our newsletter / podcast to get emails of great stories like this.
[ssba]