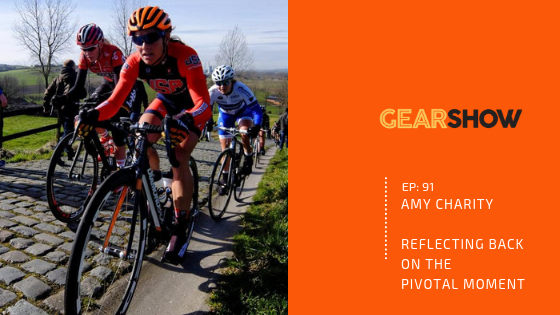 The trajectory widens as you move away from that moment that changed everything.
At the age of 34, Amy left the financial industry to pursue her passion and a career in professional bike racing. As an athlete, an Ironman, endurance trail running and finally cycling consumed her time outside of the corporate workplace. Amy raced for the U.S. National Team and signed a contract with one of the top ten women's professional racing teams in the world. Her team won a National Championship in the Team Time Trial and raced the World Championships.
In this episode we explore that pivotal moment, making the decision to leave, how she filtered it and how she managed all the head stuff that comes along with making such a decision. Amy describes life on the racing circuit and the factors that came in to play to lead her to retire from pro racing. Because we are all a culmination of the experiences we have had, she now has parlayed all of this into a new way of living – she's authored a book The Wrong Side of Comfortable, coaches, speaks at corporate conferences, and is a partner in SBT GRVL, a cycling race in Steamboat Springs, and coaches endurance athletes.
There is much to learn. So with that, let's listen in and gear up for what's next. 
Where to find Amy:
Want to do me a huge favor?
Reviewing and sharing are the most helpful ways to get this in front of new listeners.
Make sure and get the next episode in your inbox – subscribe right up there, top right of this page.
If you enjoyed this podcast, I would LOVE it if you reviewed it here on iTunes! It makes a big difference!
I really want to hear from you – questions, topic and guest suggestions, anything. Talk to me in the comments below or here.
See you next week!
[ssba]