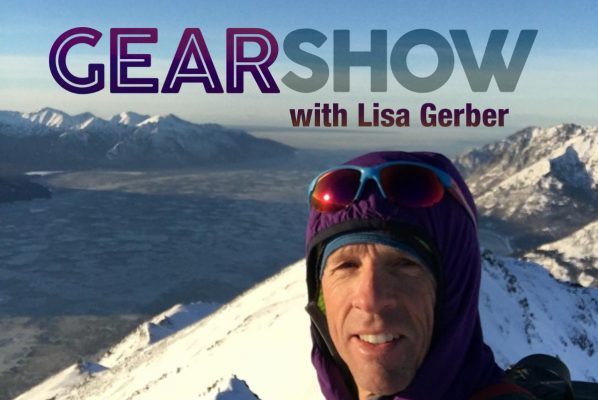 Skip the blah blah blah and listen now:
Here's the "blah blah blah:" 
For awhile, I've wanted more backcountry skiing in my life but I wasn't sure how to go about doing that.
I love the idea of getting away from the crowds in the resorts and finding peace in the snowy mountains, skinning up, getting a good workout in (you don't want to sweat, though. it just makes you cold later), and then hopefully getting some fresh powder on the way down. I say "hopefully," because it's not always ski movie, blower powder. and we don't only ski in the backcountry for the quality of snow.
How do you get more of something you want? Start by figuring you what you need to do it. You need a lot of things to be able to tour in the backcountry: friends to do it with you, knowledge of where to go and snow safety, and equipment.
Friends and snow safety knowledge: Not a problem. There's risk out there, obviously. I don't want to have to rely on my friends for their knowledge of snow safety, so I signed up for an Avalanche Level 1 Awareness Class with a girlfriend. We sacrificed a weekend for a 8 hours of class time and 16 hours in the field, learning about avalanches, causes, ways to avoid, what to do if caught in one. That's a start but I'm far from being knowledgeable. I'll have to put that seed of knowledge to test when I go out with friends who know their stuff. And now I'll engage in the conversation about snow rather than sit back and let them make decisions.
Backcountry Ski Equipment
This is a gear-intensive sport, there is not doubt about that. Beacon, probe, shovel. You can't even go out without those things. Skis, boots, bindings. You need that, too. I've been telemark skiing for the past 10 years and just recently transitioned back to alpine skiing. I needed an AT set-up so I got in touch with my friend Brian to ask him what I should get and where I should go.
Today, we talk about pushing comfort zones and AT boots.
If your feet aren't happy, how can you possible be happy? We'll talk to Brian Harder, former Exum Mountain Guide on how to shop for them, what to pick, factors to consider when selecting your boot, and the brands to choose from. By the way, neither of us is affiliated or benefits in any way from any of the advice we share. With that, let's get started.
We'll also discuss:
More on weird feet and what to do.
Skiing ability and objectives
Features like buckles, weight, warmth
Favorite shop and resources to discuss boots
If you have any questions regarding the selection of and buying alpine ski touring boots, let us know! Also, what is your goal? Please share your story with us in the comments. It might shape future episodes.
Want to do me a huge favor?
See you next week when we'll discuss bindings with Brian. Want to make sure and get the next episode in your inbox? Subscribe right up there, top right of this page.
If you enjoyed this podcast, I would LOVE it if you reviewed it here on iTunes! It makes a big difference!
Listen to it here:
or here or here:
Links mentioned in this episode:
Skimo Co in Salt Lake City, Utah
Find Brian at: