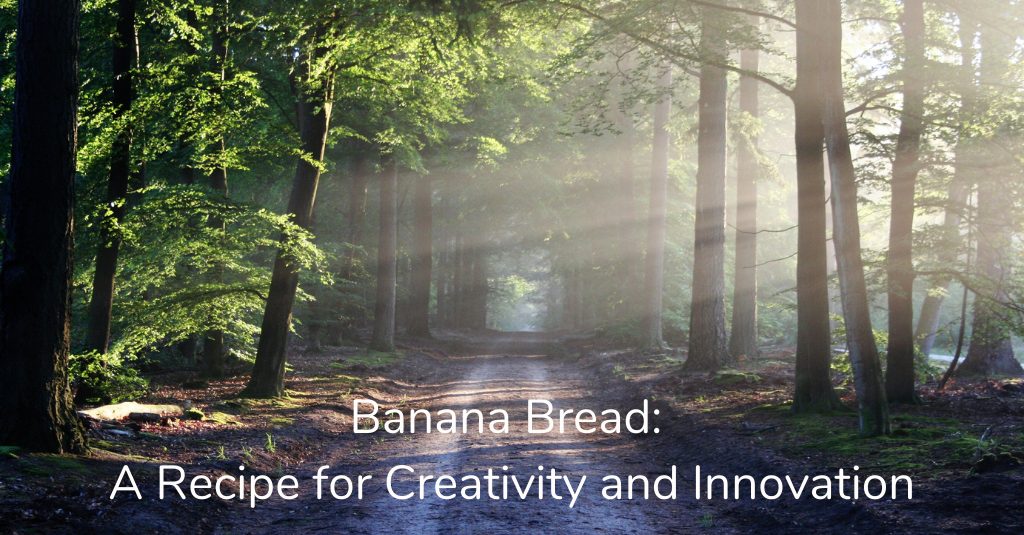 New neighbors moved in down the road from us and the first thing they did in their new home was to nail a bright orange No Trespassing sign on a tree out front. I found it odd because we live on a quiet, privately maintained dirt road in a very rural area, about two miles from pavement. It feels like overkill – we can see it's your house. If anyone happens to be on the road, it's because we live on the road. We have a home and don't need to go into yours. But even more concerning is the way they announced themselves to the neighborhood. A kind of "We're here. Keep Out."
We only just moved to this neighborhood in September. In general, the vibe is very much a keep to yourself kind of vibe. I kept joking that we'd be getting our welcome banana bread any day now. One lovely fall evening shortly after our arrival, we were walking Murphy down the road when the next-door neighbor pulled out of his driveway. Upon seeing us, he stopped and rolled his window down to (I thought) introduce himself. Instead, he said, "we have…" and then he thought better of it and said, "Never mind," rolled up his window and drove away, leaving Patrick and I staring at each other, wondering what the end of his sentence was.
I suggested maybe he was going to say We have… "a piping hot loaf of banana bread ready to bring over. Will you be home in an hour?" Patrick thought it might be we have… "killer dogs, so don't even think about touching our property." – Which is possibly more likely considering the numerous signs they have on their driveway announcing said "attack dogs."
I shouldn't be surprised. This attitude has certainly been the culture nationally of late. Don't let people into our country; don't purchase and sell goods outside of our country. I'm no economist or expert in immigration matters, but the whole isolationist thing – I just don't get.
It reminds me of my conversation with creative director Raheim Robinson, who grew up in Harlem and got into climbing. He found the climbing community to be incredibly unwelcome. He didn't let that deter him, but it makes me wonder how many do turn around and find the place where they are welcome.
In our previous neighborhood experience, we all got along and looked out for each other. If someone asked if they could park on our property and we said "SURE!" They didn't have enough space and we had more than we needed. When Mike went hunting and had more meat than they could eat, he'd drop some off for us. If his wife got stuck in the driveway while he was away on business, we'd help dig her out. If something looks suspicious around their place, we'd call them or do something about it. But then they moved out and new people came in who asked why we weren't contributing to the snowplowing. (We in fact were paying. We were just billed separately) This was akin to moving in and nailing a bright orange No Trespassing sign to the tree in their front yard. "We're here. Keep Out." So when they parked on our property, we asked them to move. If they had just been nice, we would have been happy to let them park there.
If we apply this to the work we do; the ideas we have, I like to be a globalist: welcoming, collaborative, and coming from a place of abundance. Satisfaction comes from helping each other, making a difference for each other. Innovation is born from collaboration. When we work together, we build on each other's work.
Whenever I'm faced with a difficult conversation or communication challenge, I think ahead to the outcome or the perception I desire. If I am furious that the airlines canceled my flight, acting like an ass to the agent trying to reroute me isn't going to get me where I want to go.
Coming into something new and nailing up a "keep out" sign with my proverbial arms across on my chest is usually not the message I want to send.
I'm much more into banana bread.
PS: One of my many new ideas while I was trying slow is to launch a new master class on storytelling which will be open to the public, perfect for individuals working in the non-profit and purpose-driven sector to learn to be better at using story to get your cause noticed and funded. This is a two-month program that will launch in June. There will only be 10 slots available and I'd love to talk to you about it. Contact me to learn more and apply.
Take care out there,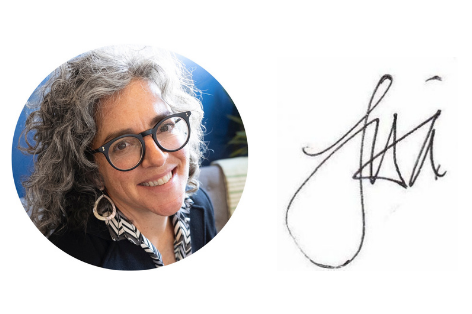 ---
Some ways I may be able to help you and your team:
Want help seeing things differently? Ready to make that idea of yours happen? I still have a few spaces available in May for my Take a Big Leap Coaching program for purpose-driven individuals who want to make a big change or level up their career, business/organization, or want to strike out on their own and launch their thing. This four-month, one-on-one program will help you articulate and make your idea of change happen. Respond here, and we can schedule a time to discuss.
Help non-profit team members level up their storytelling. In this three-part series, I can work with your team to help you elevate your organization's communications and storytelling skills. Want more details? Respond here to schedule a time to talk.
Digital Transformation. Need to bring your work online? I'm here to help. Contact me for details.
---
Stay in touch.
Sign up for our newsletter / podcast to get emails of great stories like this.
[ssba]