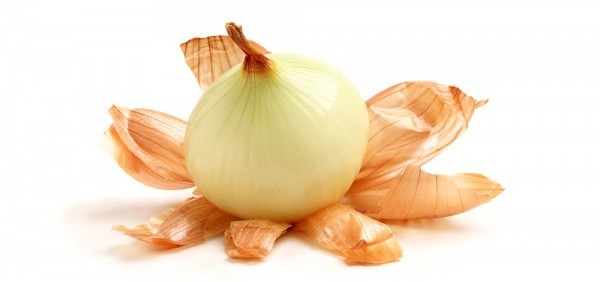 The term "authentic" (as it relates to communications) is one of those words that gets thrown around quite a bit; so much so in fact, it's become devoid of any real meaning. We all know we're supposed to be "authentic" but how to do it or what it is, is not so clear cut. I want to take a stab at that today.
I'll start with a story about how authenticity is simply more desirable and makes a more meaningful connection with your audience.
Years ago, I was in Cabo San Lucas with family. If you've ever been, you know you can stay in an American chain resort like Marriott or Westin and visit the main waterfront tourist area with restaurants catering to American tourists. It can feel like you haven't even left the States.
I was there with my dad and his business group. A shuttle bus took us from the hotel to a restaurant one evening and while everyone was drinking and talking to each other inside the shuttle, I looked out the window at the real Mexico as we drove through a neighborhood to get to our destination. I saw families sitting out on front stoops, kids playing in the street. I observed real poverty (yet people looked happy).
And then we arrived at our waterfront restaurant, air conditioned, polished and brass with waiters in suits attending to our every need, serving us embarrassingly large portions of food that went to waste while kids a few miles away splashed in puddles in the dirt road. On our way back to our hotel, I noticed a little open air restaurant with an old woman hunched over a grill cooking away, plastic tables set in the dirt with lanterns hanging from strings. I told my dad, "we're eating here tomorrow night."
Five of us went the next night and a grateful lady was excited to have us. Her kids ran to and from the table serving us. We had the best food, the best experience. It so happened to be a fraction of the cost, and it supported a hard working family. We felt part of this family's story and part of their country.
Because we stripped away the veneer and felt like we had a "real" experience, the reward was that much richer. Obviously, there is risk when a brand does this because the experience won't be for everyone. I bet most of the other guys on that trip would not have liked that restaurant. But you aren't trying to please everyone, right?
Your audience craves relationships and story. They want to be a part of something bigger.
Merriam Webster defines the word authentic (full definition at link) as accurate, not false or imitation and true to one's own personality, spirit, or character.
When being true to one's own character is a negative
Sounds straightforward and easy enough, right? But some of us work for large enterprises and you don't know what the true spirit of your company is. Some of us are small business owners but lack the charm to be true to character and win hearts over. Think BP CEO Tony Hayward when he said "I'd like my life back." in speaking to the media about the Gulf Oil Spill that actually took the lives of people who don't even get the opportunity to ask for their lives back.
Mr. Hayward was being "true to character" so we have to be careful when we say "be real" if your character leaves a little to be desired.
Let's assume you have the basic social filters in place that prevent you from being too true to character.
When someone tells you to be authentic in communications, what does that even mean?
Be transparent
Rather than hide behind a polished and air conditioned environment, the most authentic brands are up front and honest.
See how San Francisco's BART handled a social media backlash regarding major delays. Having experienced enormous growth in the past decade, San Francisco's transit system has been unable to keep up with the demand on it's infrastructure. Here is just a snippet of one conversation the social media team had with some angry customers.
@tquad64 Planners in 1996 had no way of predicting the tech boom – track redundancy, new tunnels & transbay tubes are decades-long projects.

— SFBART (@SFBART) March 17, 2016
@kettering No – sugarcoating problems, especially ones obviously disrupting people's lives, isn't an effective or honest way to communicate.

— SFBART (@SFBART) March 17, 2016
What ensued is a stream of responses thanking @SFBART for the honesty and transparency. He provided real answers with specifics and statistics. It wasn't a canned, scripted apology or a "call this number" to do something. He had substantive responses backed up with data and facts.
And it's remarkable because the poor social media person doesn't have any control over what is happening. He can't solve the problem. He can't fix anything for people. He can't help them get from point A to point B. All he can do is answer their questions and to most of the angry people, transparency was satisfying enough.
Anything else would have been insulting the intelligence of customers involved. They are not idiots; don't treat them as such.
Be conversational and personable
If you wouldn't say it out loud in person, don't say it on line. Read it out loud before you hit publish, send.
The Skimm is one of many possible news sources to get information. In fact, in this day and age, of information overload, it's amazing a new site can come online and achieve such tremendous growth. What can we attribute that to? In part, their knack at keeping it real and conversational; in taking complex current events and bringing it down to a conversation.
We are all people doing business with people. Web content, articles, news releases, emails and social posts; every single piece of communication that comes from the business is an opportunity to continue the conversation. and that is what it should be; a conversation.
Tell it like it is – take if from @SFBART: "sugarcoating … isn't an effective or honest way of communicating." Inject personality, and be true to character if the character in question is something worth being true to. I'd love to know what you'd add.
---
Interested in elevating your organization's positioning with effective storytelling?
Download this ebook: From Transactional to Transformational
[ssba]