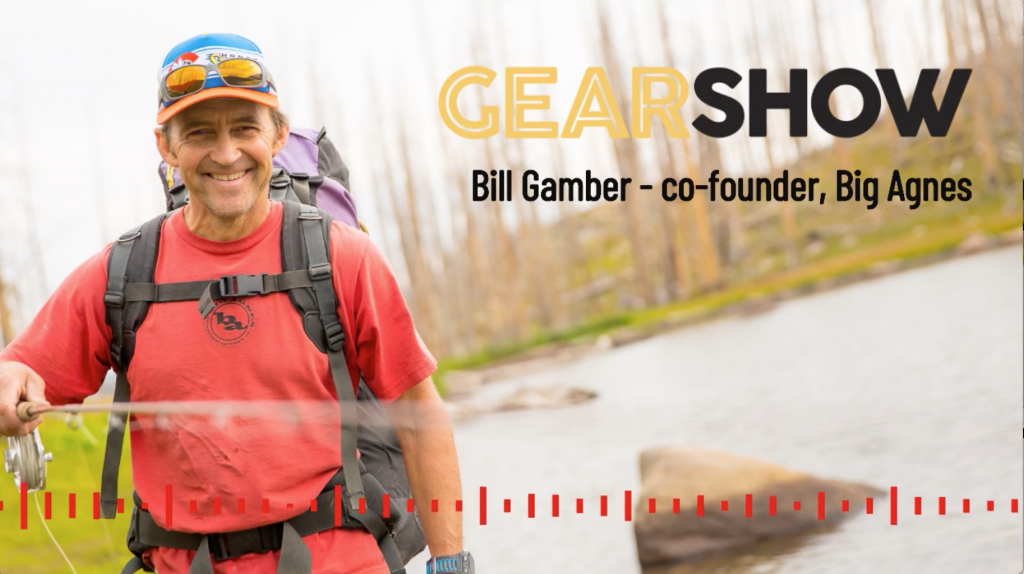 If you're happier and more comfortable when you're outside, you'll get out and play more. That's why Big Agnes, aka, The Mother of Comfort, a Steamboat Springs-based company exists – to make you more comfortable. And Bill Gamber, one of the founders, joins us today.
In 2000, Bill Gamber and his business partner borrowed the name of a local peak in the Mt. Zirkel Wilderness Area to start Big Agnes. The company launched with a simple, but revolutionary idea: "never roll off your pad again" with a unique, integrated sleeping bag and pad system. This would be the first in a long line of product "firsts" he would introduce to the outdoors. His innovations over the years have been adopted throughout the industry. (I'm reading from the official bio that was sent to me – they are kind when they say that. Others copied what he did I editorialize and digress. So back to his background:
Bill provides career opportunities and year-round employment for more than 100 people in the small mountain town of Steamboat Springs, Colorado. He has been influential in building Colorado's outdoor economy and shaping the state's recreational future. (He also started BAP! and you can thank him for the Honey Stingers in your pocket.) For 28 years, Bill has lived off-grid outside of Steamboat with his wife and three kids, in his solar and wind-powered home. Today Big Agnes has a full line of Sleeping Bags consisting of those that attached to pads and not. They also are the innovation leaders in tents and sleeping pads having won more than 14 awards like the prestigious Backpacker Magazine Editors' Choice award. Bill loves the backcountry and wants to get people where they're going – top of a peak or first family Car Camping trip. Big Agnes gear is sold and used globally.
Bill and I talked about starting a company, getting distribution, and making decisions – like why Big Anes doesn't make car tents. I was hell-bent on finding a formula for building a brand and company culture but here's my takeaway: The team at Big Agnes let their actions do the talking, and I think that makes a great story. For example, recently, Bill invited all employees to embark on the 740-mile hike of the Continental Divide Trail. They signed up for various segments and hiked from New Mexico to Wyoming. We dabbled just a bit on how current international trade policy is affecting those in the outdoor industry. (I think you can guess where this goes)
This episode is packed –
So, with that, let's listen in and gear up for what's next.
Where to find Bill:
Want to do me a huge favor?
Reviewing and sharing are the most helpful ways to get this in front of new listeners.
Make sure and get the next episode in your inbox – subscribe right up there, top right of this page.
If you enjoyed this podcast, I would LOVE it if you reviewed it here on iTunes! It makes a big difference!
I really want to hear from you – questions, topic and guest suggestions, anything. Talk to me in the comments below or here.
See you next week!
[ssba]