Several years ago, I wrote a piece about the importance of breaking up with friends when that friendship has run its course, or has perhaps detracted from your happiness rather than contributed to it in some way. That article ended up being featured on the home page of Medium as one of the most popular articles on the site. I mean, that was huge being featured on the HOME PAGE OF MEDIUM. Yes, its seven years later and I'm still bragging about that moment.
I bring it up now because I suspect it was a really important topic many people weren't thinking about consciously, but perhaps subconsciously.
We break up with boyfriends and girlfriends, and spouses. But how often do you break up with a friend? Friends play an equally important role in our lives and if they are detracting from our ability to live our lives at our fullest, we have to make the difficult call to let them go.
Breaking up is hard to do. Neil Sedaka, sing your heart out – we agree.
This all came flooding back to mind last week during a client call. I was working with him on his storytelling strategy and we had decided to cancel an account so we could streamline his efforts. (I'm all about efficiency) He couldn't figure out how to cancel this account.
What ensued was a discussion on the pros and cons of making it so hard to break up.
"Maybe," he said, " they think people will get so frustrated, they'll give up and stay with them."
Now that is who I want to have on my client list, yes? A bunch of people who have become so frustrated they can't quit me so they just stick with me.
No better way to do business! (End of sarcasm)
Friends, a big part of your story is the experience or journey you offer to your clients and customers. If we look at the chart here by Bernadette Jiwa, your brand story includes all these things.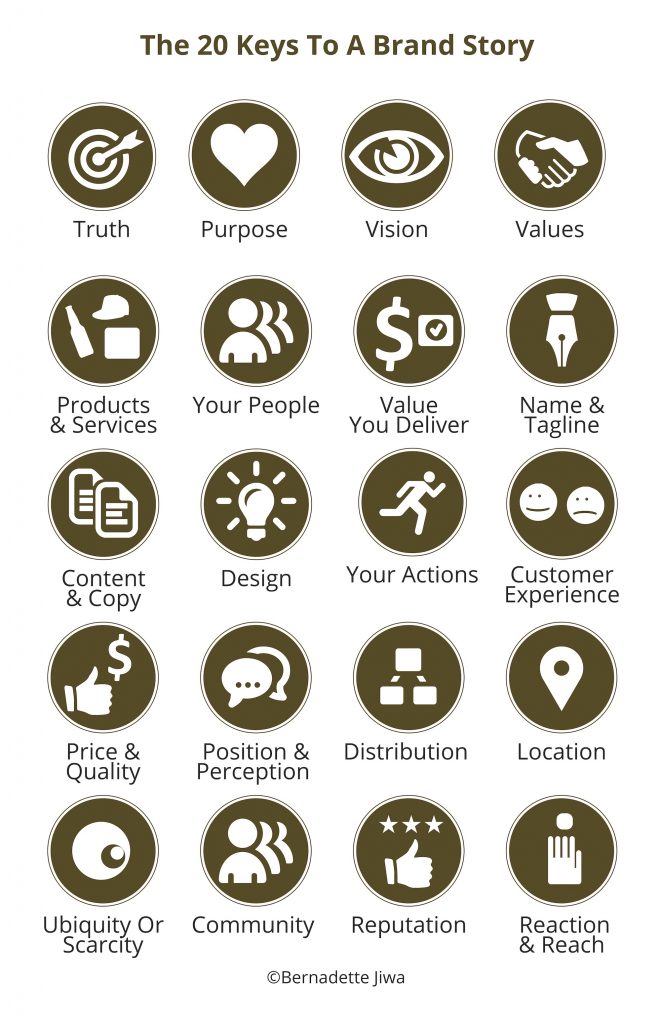 Don't become so clever, you sacrifice your customer experience.
Take care out there,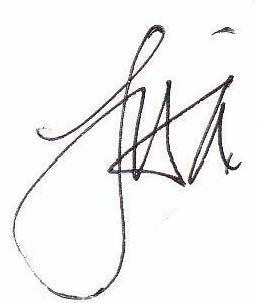 ---
Upcoming Events:
October webcast series on Doing Stories Better
This series is designed for purpose-driven individuals to help you use story as a catalyst for change. The three-session series will include: collecting stories, telling stories, and getting your stories out there.
We have the ability to make the world a better place one good story at a time. Whether communicating to constituents, board members, donors or staff, the story we tell is directly correlated to the outcomes we seek.
This series of 30-minute webcasts are designed to help purpose-driven professionals get better at using story to effect change. Please join me for one or all.
10 am Pacific Time
Oct 14: Discovery. Develop a system to find your stories
Oct 21: Tell the story. Elements of powerful stories that influence action
Oct 28: Get the stories out there. If you tell a good story and no one hears it, is it any good?
Know two or three people who would love this? Please share it with them!
There is no charge.
---
Some ways I may be able to help you and your team:
Coaching for leaders who want to make the world a better place. I have two slots available in October for my Take a Big Leap Coaching program, a four month one-on-one program to help you articulate and make your idea of change happen. Contact me to learn more.
Creative problem-solving for non-profit teams. I bring outside perspective to your purpose-driven team to help you get people to care about something. Contact me to talk about facilitation or training for your team.
Digital Transformation. Need to bring your work online? I'm here to help. Contact me for details.
---
Stay in touch.
Sign up for our newsletter / podcast to get emails of great stories like this.
[ssba]