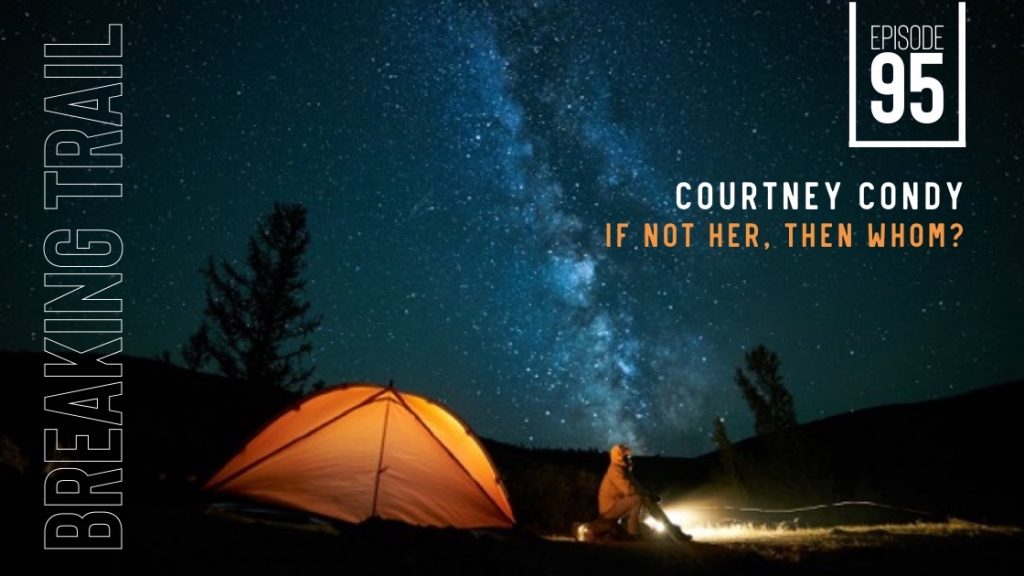 Courtney Condy was a recent college grad who felt disillusioned with the corporate grind while living and working in San Francisco. A last-minute trip to Nepal in 2015 changed her life forever when her trekking group got caught in the middle of an 8.1 magnitude earthquake two days away from Everest Basecamp. Upon returning to the US she quit her job and became an Adventure Travel Guide and began leading trips all around the US and the world. In 2018, She founded Occupation Wild, a job board for the outdoor, adventure, and travel industry, based on the belief that if it's just for a season or a lifetime, there is nothing more rewarding than working in the outdoors.
How fitting is that? I love Courtney's story – I love when people bring their idea to life. We talk about that – it's incredible, we are a generation apart, and both had similar experiences where we weren't exposed to all that is possible when growing up, so she pursued what she thought she was supposed to. I love it when people reconcile what they want to do with what they are supposed to do.
With that, let's listen in to our conversation.
OR
Where to find Courtney and other links:
Want to do me a huge favor?
Reviewing and sharing are the most helpful ways to get this in front of new listeners.
Make sure and get the next episode in your inbox – subscribe right up there, top right of this page.
If you enjoyed this podcast, I would LOVE it if you reviewed it here on iTunes! It makes a big difference!
I really want to hear from you – questions, topic and guest suggestions, anything. Talk to me in the comments below or here.
---
Stay in touch.
Sign up for our newsletter / podcast to get emails of great stories like this.
[ssba]