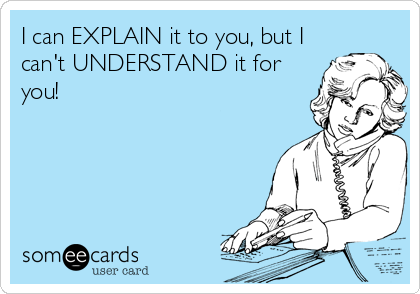 Can oversharing your expertise cost you business? How much is too much and at what point do we start giving away so much knowledge that our prospects don't even need to buy from us? Or even worse, our competitors steal our secrets?
I don't fault anyone for asking the question. But it's the wrong way to look at things. Why wouldn't you want to let people know how smart you are, or be considered helpful and informative? If you're spending time worrying about competitors taking your knowledge and making success out of it, you're spending too much time looking over your shoulder and not enough time charging ahead, being better.
Geek Squad is one of the top computer and technology support companies in the world. What started with one person, $200, and a bicycle in Minneapolis has grown to 20,000 agents and was acquired by Best Buy.
According to their About page:
Geek Squad is the first national 24-hour task force dedicated to solving the world's technology challenges.
dedicated to solving the world's technology challenges.  A perfect example of making the buyer hero of their story.
Their self-help section of the website has possibly hundreds if not thousands of videos and articles on topics such as "Transfer photos to a Mac and Troubleshooting your home network issues.
To some that seems counterintuitive. Giving up too much information.
I saw founder and chief inspector Robert Stephens speak several years ago. He was asked at the end, "Why do you share so much on how to fix things when that's the business you are in?"
His response:
The best way to sell my services is to show you the 34 steps it takes to upgrade the firmware in your Blackberry. You have lives and you should go live. After the 34th step, you'll find our phone number. <laughter>

He continued: There is the "do it myself" crowd. These are the tech geeks who never go out into the light of day. How will we sell to them? Mail them vacation brochures and offer to help them when they are on vacation.

Then, there is the "do it for me" crowd. We love them, but the bigger crowd is the "I thought I could do it myself crowd"
Let's look at it this way. The "do it myself" crowd might not ever be your customer. Let them come learn from you. Perhaps one day, their position will change, and they graduate into the "do it for me" crowd. Now you've created that relationship with them.
The ski industry has a similar model in their product development. Low-cost learn to ski packages make it easy for people to enter the market. Eventually, they graduate to ticket buyers, hotel stays, and real estate purchases. Let's not worry about making so much money off of them when they are in the beginning stage.
There are plenty of people in your "do it for me" and "I thought I could do myself" crowds. Most of us just want to turn the faucet on and see water come out. But when water is spraying everywhere in the middle of the night, we might need to know what to do to make it stop. Give us enough knowlege to make it through the night without flooding the house so we'll call you in the morning for the real fix.
Don't let the wrong reasons hold you back from sharing your expertise and becoming the helpful and informative brand you can be.
And, if you need help creating more effective content, I am now happy to offer a personal workshop tailored to your organization's needs: 


[ssba]