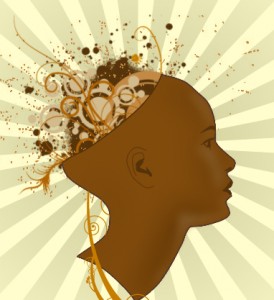 I attended World Domination Summit (WDS) last weekend with one goal in mind: To solidify an idea I have in my head about the evolution or next iteration of Big Leap Creative and figure out how to communicate (and sell) that idea.
Often with new ideas, the issue is executing them. That's not my problem. I actually have a whole list of to-do's surrounding my somewhat infant or unformed idea. I want to write a manifesto followed by a book (which I've already started), interview people on the subject, and create a client process around this idea. The hold-up is a fairly important one. This idea is still somewhat nebulous. I can't pinpoint exactly what problem I will solve.
Cut back to WDS in Portland. Let's talk about the name first because it kind of bothers me. I promise, it's not some imperialist organization about taking over the world; maybe your own world. Ask five people what WDS is to them and you'll likely get five different responses. I describe it as a big idea retreat. Take a vacation in one of the best cities in the country and put your ideas into action.
I picked up a few themes in my two days and I want to first talk about
Giving Birth To New Ideas.
I wish there were a five-step process to do this, but let me attempt to put a framework around based on all my experience.
Be able to communicate the idea
This might seem obvious to some of you, but some ideas are stuck in our heads, and we can't clearly get them out. You can't achieve anything if you can't communicate your idea. Nancy Duarte gave a fascinating talk on public speaking, i.e. communicating your ideas. I feel it applied to everything in life. It was a framework for telling a story. The crucial point is to think in terms of how you want your audience to be changed. What do you want them to do? Don't think of yourself as the hero of this story (yourself being you personally, or the product/service. Your audience is. So what does the story look like when my idea collides with their lives?
This is the big idea. Write it down.
Why is the idea important?
This came from Pamela Slim's workshop on Putting Ideas Into Action. I was almost shut out of the session but they let three more of us in and I was one of them! Elation!
Answer the question why your project is important. Why does it matter? Then, invoke the four-year old in you and ask why again. I need to give Mana Ionescu credit for this one. Mana wrote about asking why five times when defining strategy somewhere a long time ago. Ask why one more time. This is going to help you get super granular in why this project or idea is important.
Get feedback
Getting feedback might be hard from some of us because it makes us vulnerable. I watched former NPR Marketplace Money host Tess Vigeland stand up on a stage in front of 3,000 people admit that she left her job without a safety net, was just rejected for her absolute dream job last week, and doesn't have any answers. She doesn't know if she has any worth. She doesn't know if anyone will want to listen to her again.
In the silence of the room someone in the back shouted, "Yes we do, Tess!" and the audience roared and she teared up. Just an intimate conversation with 3,000 people. Vulnerability is good. It creates a very real connection.
Talk about your idea
Get a small group of people – choose wisely. You want people who are constructively critical, people who might be your target audience. Practice communicating your idea and see what they say. Their reaction will be highly educational. In Pam's workshop, I shared my idea with two strangers sitting next to me, and they both lit up. They had questions, ideas, people I should talk to, and comments about how it would affect them personally. I scribbled notes furiously. This is what will shape that idea. Plenty of ideas start one way and evolve 180 degrees.
Set a deadline and a timeline
Now comes the execution part. I am about 85 percent to my idea which is why I'm not ready to talk about it here yet. I know the next step is to finish the outline of the book and continue to write the stories. Next, I'll set up three calls with people to discuss my idea for feedback and begin scheduling the interviews. I'll create a short list of interview subjects and my last question to each person will be for them to suggest a person I should interview so I can break out of my own sphere of influence.
Take the big leap – aka have a friend push you off the cliff
My friend Tom Garrity just launched an inspirational project called One Medal. This is a place for those of us who compete in races in memory or in honor of someone in their lives. You are invited to share your story over on the site. I can't wait to have Tom blog here soon to tell us more about it. I said to him I didn't realize he went live with the project already, and he texted me that a friend had pushed it out on Facebook so he thought he better ramp up.
Good friends push you off the cliff.
I know, I know. It might look like I need a push off the cliff as well.
I'd love to hear your process – or maybe you need a push too?
[hs_action id="3253″]
*Gorgeous image by Nicafemme.
---
Download From Transactional to Transformational: Elevate your organization's positioning with effective storytelling.
[ssba]