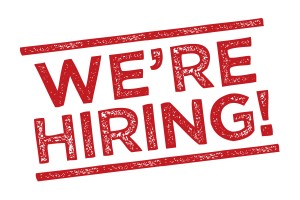 I was reading Erika Napoletano's take on the Taco Bell debacle when I was suddenly flooded with memories of the time I had to hire a staff. It was the first and last time.
But first, if you didn't know, Taco Bell had a little issue with an employee licking a stack of taco shells and posting to Facebook – and depending on who you talk to, it was either an HR problem or a social media crisis. I have to agree with Erika's perspective. Don't hire people who think it's OK to lick a stack of taco shells and post it on Facebook.
But it's a LOT harder than it sounds.
Which is why I want to digress back to my little hiring lesson which pales in comparison to the taco shell lick-fest, but nevertheless is a doozie.
I was the marketing director at the ski resort and after I was hired, I was informed I was in charge of the snow reporting staff. Yes, I made it through job description, interview, and salary negotiation without ever being told I'd also be responsible for hiring snow reporters who's shift starts at <cough> 4:30 A.M.
In hindsight, they were probably wise not to let me know because I was devastated by the news. It would have likely been a deal breaker but by the time I found out, I had already moved into my office and hung my skis on the wall-mounted ski rack. Skis hanging in my office. There was no turning back.
So I sat through the job fair and I hired the first warm bodies willing to show up at 4:30 to be a snow reporter. Anything to keep me from having to do it.
Announcing a Powder Day When We Didn't Get Any New Snow
If you aren't a skier, you should know a powder day is sacred. It's worth calling in sick risking the loss of your  job. We all want to ski in deep, fresh powder. One morning, I woke up to see the snow reporter had reported 10 new inches of snow which I found odd, because it was a starry sky when I went to bed, and it was clear when I awoke.
We hadn't received a flake of new snow. The afternoon person had neglected to clear off the snow stake and the clearly under-caffeinated morning person neglected to use common sense. Upheaval ensued, and I soon regretted my decision to hire a warm pulse willing to show up at 4:30 a.m.
The next year, I had such a hard time finding the right person, I actually did the snow report myself for the first week of the ski season. Yes, I cried each morning, but it was done right. I eventually found the right people to do it, and I got to sleep in for the rest of the year, and they kicked ass making me look like a super star. They both put so much personality into the reports, people looked forward to receiving them.
So I know, this is no Taco Bell. But hiring decisions could be the most important to your business. They are the face, the eyes, and the ears of your brand. The more effort you put into the screening, interviewing, and training process, the more it will show.
Ask the tough questions. Really prepare those interview questions and dig into possible scenarios ("What if this were to happen, how would you handle it?"). Look for the characteristics you are hiring for without revealing it.
Give them homework. If they really want the job, they won't balk. If they don't, good to find out now. 
Get others in the organization involved in the process so you aren't making decisions in a vacuum.
Trust your instinct. If for any reason, you sense a red flag situation, don't brush it off; it will only be amplified after hiring. If a prospect keeps talking about work/life balance and asks about vacation time and you're hiring for a startup, you have to wonder. We all want our vacations and our lives outside of work, but when that is the focus of the prospects questions, that might be a red flag. 
Wait for the right person to come along. In the long run, you'll be far happier you did. The Taco Bell situation illustates that precisely. It's easier to keep a bad employee on than to fire and re-hire. But it will cost you. Dearly. There's a reason you should hire slowly and fire quickly.
[ssba]