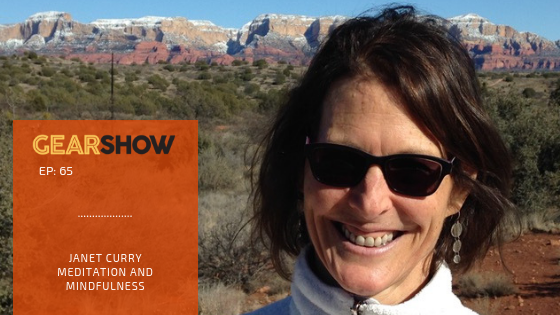 "Letting go of the tendency we have to want things to be different, allowing things to be as they are and allowing yourself to be as you are…" Jon Kabat Zinn on the mindfulness.
I began a meditation practice almost two years ago. I had always been curious about meditation but I had been experiencing, at the time, I downturn in my business and I was generally pretty freaked out on life. I equated downturn in my business to my own identity. Less revenue, Lisa sucks. That's the event that finally got me to get started and I haven't looked back since.
The idea is to focus on your breath and when you find your mind wandering, you make a mental note of thinking, or hearing, or whatever. And when you get specific on the noting, you start to say things like "planning" and "remembering" and "worrying." The idea isn't to stop the thinking, it's to be aware of it. That's where the mindfulness comes in. Get it? And when you keep doing that, when you keep noting what your crazy head is doing, you start to see patterns. And you learn a shit ton about yourself.
I found a pattern where I waste my time thinking about the future "planning" and then look back on my life and think "Hey, have I been properly enjoying my life?" Constantly, I plan. What am I going to do today to get to my goals? And each day, I have more on my list than I can accomplish so I am constantly short on time. What if I were able to actually enjoy this ordinary Thursday in November for once and not feel rushed?
I am pretty excited to present to you this week's conversation with Janet Curry.
How a meditation practice helps us with our day to day anxieties.
What makes it so powerful, scientifically.
Take a look at meditation through the lens of trauma and depression.
For those wondering what a practice looks like, she does a brief guided practice.
Other ways to practice mindfulness if meditation just isn't for you.
Janet Curry is the founder of Stillpoint Counseling and Mindfulness Training in Durango Colorado. She is a certified Mindfulness-Based Stress Reduction (MBSR) teacher and licensed professional counselor. She has not one, but two masters degrees: One in Mental Health Counseling from Seattle University and the second in Mindfulness-Based Cognitive Therapy from Oxford University. Janet is one of the first 130 (MBSR) teachers around the world who has been certified by the University of Massachusetts Medical School's Center for Mindfulness (CFM) in Medicine, Health Care, and Society. In 2017, she was one of 30 Certified MBSR teachers around the globe to complete the CFM's year-long inaugural 'Train the Trainer' program. The CFM is where MBSR began, and is the oldest, largest, continually running MBSR clinic and teacher training organization in the world. Also – she is a fully trained EMDR provider and has completed the Certificate Program in Traumatic Stress Studies with the Trauma Center at Justice Resource Institute. Trauma treatment is an area of personal passion and expertise.
In other words, Janet knows her stuff! And I'm so excited to have her on the show. With that, let's listen in and gear up for what's next:
Where to Find Janet
Resources and Links:
How to Listen to Podcasts
There are a number of ways to access this (and other podcasts). You can listen directly from this page by clicking that orange play button above or the download link.
If you are on an iPhone, go to iTunes and subscribe. It will be added to your Apple Podcasts app which comes by default on your iPhone. Once you do that, you can browse around and add others to your podcasts:
On your Android phone, listen to it on Google Play, preinstalled on your phone:
Stitcher is another great app for listening to podcasts. Clicking below goes direct to The Gear Show but install the app and browse around for others: Lastly, I wanted to share with you a new app for finding and listening to podcasts – it's called Radio Public. You can easily import your podcast list from your current app, explore new ones from curated lists, create your own playlist and share playlists with others. Find The Gear Show on Radio Public.
Want to do me a huge favor?
Reviewing and sharing are the most helpful ways to get this in front of new listeners.
Make sure and get the next episode in your inbox – subscribe right up there, top right of this page.
If you enjoyed this podcast, I would LOVE it if you reviewed it here on iTunes! It makes a big difference!
I really want to hear from you – questions, topic and guest suggestions, anything. Talk to me in the comments below or here.
See you next week!
[ssba]