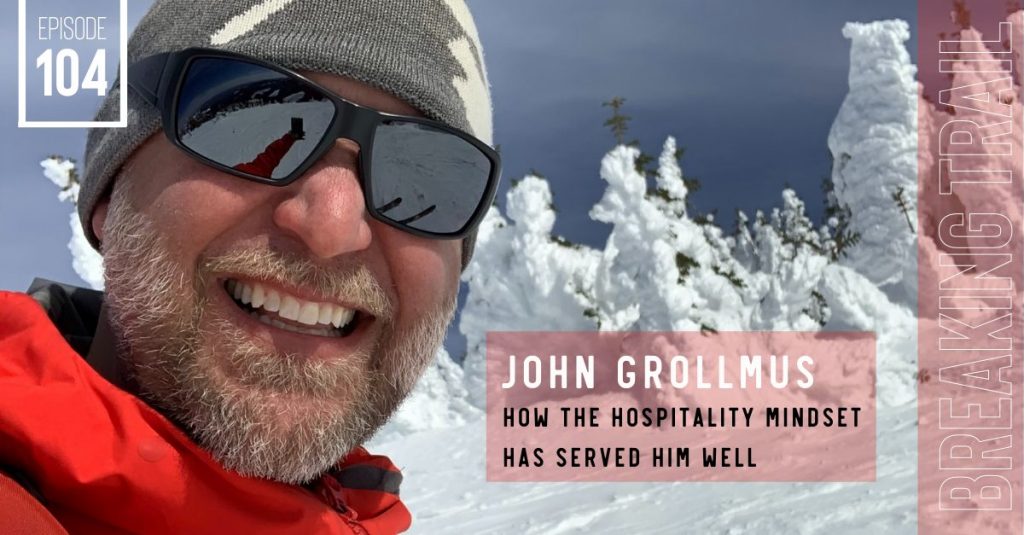 John Grollmus opened his first restaurant a long time ago. Today, he and one partner have five restaurants in Spokane and Coeur d'Alene. He is also a writer and a ski guide. Here's what I love about his story. He had to scramble hard to get funding to start that first restaurant. At one point, they had successfully grown to six restaurants and two partners. They could have kept growing. There were opportunities to do so. We talked about maintaining consistency through growth and happiness. And how he knew he wanted to pursue these other passions: writing and ski guiding, obviously not for the lucrative careers these two things provide but for the joy. We explored what that looks like, giving up some control and freeing up space. Because that's what every guest on this show has in common. Success is based on how we define it for ourselves. It's about breaking our own trail.
So with that, let's listen in and gear up for what's next.
OR
Where to find John and other links:
Want to do me a huge favor?
Reviewing and sharing are the most helpful ways to get this in front of new listeners.
Make sure and get the next episode in your inbox – subscribe right up there, top right of this page.
If you enjoyed this podcast, I would LOVE it if you reviewed it here on iTunes! It makes a big difference!
I really want to hear from you – questions, topic and guest suggestions, anything. Talk to me in the comments below or here.
---
Stay in touch.
Sign up for our newsletter / podcast to get emails of great stories like this.
[ssba]