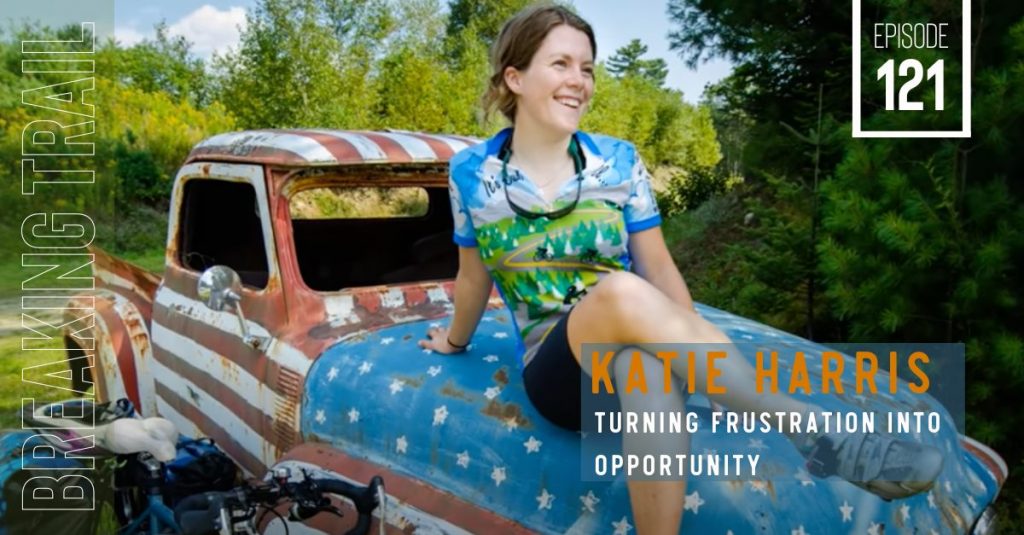 In his book Ecological Literacy, David Orr said we need more peacemakers, healers, restorers, storytellers, and lovers of every kind. He said we need people who live well in their places. People of moral courage willing to join the fight to make the world habitable and humane.
These are the people who are redefining success in today's terms and this podcast is for the peacemakers, healers, restorers and lovers of every kind.
Every other week, we talk to someone who is living well in their place and doing something to contribute to the world rather than take from it. We are breaking trail.
Today I am excited to introduce you to Katie Harris, who has dedicated her life's work to connecting this country through bicycle transportation.
Katie Harris (she/her) is the Director of Community Impact at Adventure Cycling Association. She is passionate about creating a future where bike travel is safe and inclusive, and sees bike advocacy at the nexus of climate change, transportation justice, and healthy communities. She provides leadership for Adventure Cycling's advocacy work, including the U.S. Bicycle Route System, ACA's safety program, and the organization's newest initiative, Bike Overnights, which is focused on supporting anyone who wants to experience the joy of bicycle travel, especially BIPOC, LGBTQ+, and transgender, women, intersex and gender nonconforming cyclists. A collaborator by nature, she loves building partnerships with mission-aligned organizations and individuals to further their collective missions. Katie lives in Bellingham, WA, where she spends her free time hiking, mountain biking, skiing, fly-fishing, and poring over maps, planning the next adventure.
We talk about:
Safety on the roads
Equity in biking
Community Collaboration to get things done
Stepping into our leadership, something I work to do every day
So with that, let's listen in and gear up for what's next.
OR
Where to find Katie and other links:
Want to do me a huge favor?
Reviewing and sharing are the most helpful ways to get this in front of new listeners.
Make sure and get the next episode in your inbox – subscribe right up there, top right of this page.
If you enjoyed this podcast, I would LOVE it if you reviewed it here on iTunes! It makes a big difference!
I really want to hear from you – questions, topic and guest suggestions, anything. Talk to me in the comments below or here.
---
Stay in touch.
Sign up for our newsletter / podcast to get emails of great stories like this.
[ssba]