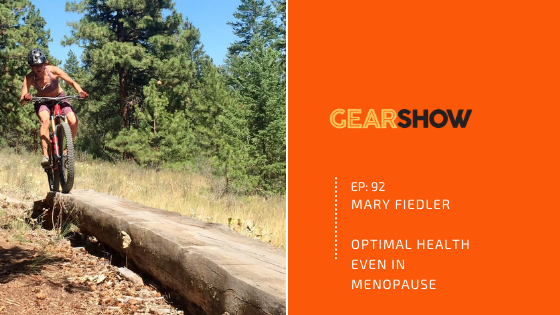 Many conventional doctors will tell women who are experiencing menopause that hormonal decline is a fact of life. Deal with it. Well, we don't have to totally. There is help out there.
I had a health issue this past March and I realized I knew a lot less about my body than I realized. Mary Fiedler loves what she does especially because she wants to educate clients about their bodies and their health. So, with much convincing, I got her to FINALLY come on the show and talk about bioidentical hormones for women's health and especially through menopause. I mean, come on, we gotta live, right? We don't have to endure the hot flashes and mood swings.
Mary Fiedler is insanely fit and awesome – a mountain biker, skate skier, and backcountry skier. She has also been a Nurse Practitioner with a subspecialty in women's health since 1998. She works at Panhandle Health District in Sandpoint and Bonner's Ferry, Idaho providing direct patient services including women's health, family planning, STDs and basic primary care. What she really loves about it is educating clients so they can manage their health to the fullest. Mary is all about prevention over treating symptoms. 
We talk about:
Hormones and women's health
Sleep
Bioidentical vs. synthetic hormones
Does Estrogen cause cancer? 
I hope you find this informative. with that, let's listen in and gear up for what's next. 
or
Where to find Mary and other links:
Want to do me a huge favor?
Reviewing and sharing are the most helpful ways to get this in front of new listeners.
Make sure and get the next episode in your inbox – subscribe right up there, top right of this page.
If you enjoyed this podcast, I would LOVE it if you reviewed it here on iTunes! It makes a big difference!
I really want to hear from you – questions, topic and guest suggestions, anything. Talk to me in the comments below or here.
[ssba]