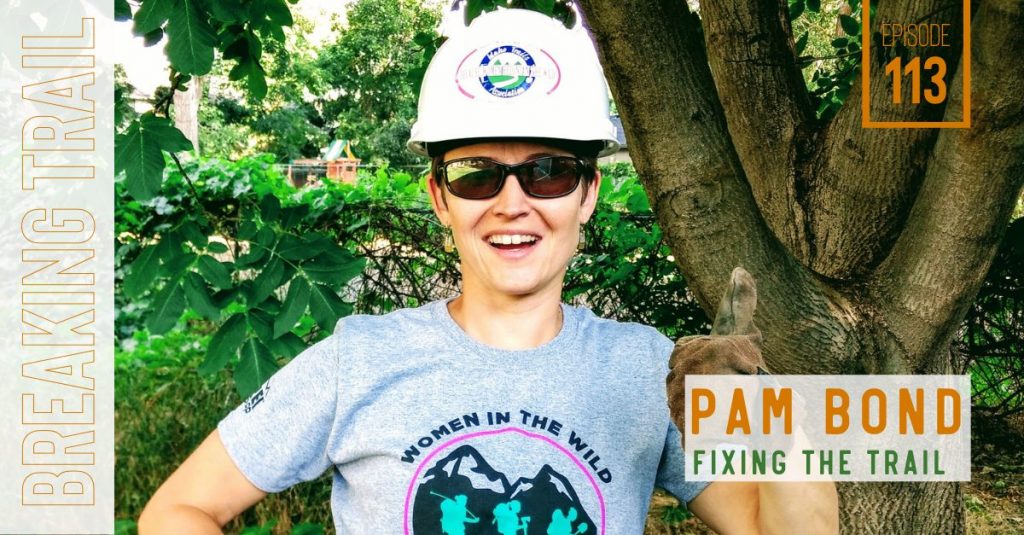 Today I have a lovely conversation with Pam Bond whose story I just love. (Actually, stories are kind of like cheese. There are very few stories I don't like. Just the stinky ones.)
Anyway, Pam's story is a classic full circle one. She was a very shy young adult who now empowers young women through women-only trail work weekends.
Pam Bond is a GIS Analyst in Boise, Idaho but found her confidence and passion on the trail. Starting as a volunteer and now as a board member for the Idaho Trails Association (ITA), Pam has developed a love for trail maintenance. She has been actively involved with ITA since 2015, starting with no trail maintenance experience. Since then, she has played an integral role in developing and growing the Women-Only Weekend program which aims to empower women by teaching them traditional trail maintenance skills. Now as a crew leader, she hopes to help other women build their own confidence.
Pam has paired her expertise with something she cares about. And if you've been following me for a while, you know I love that.
We talked about:
Overcoming lack of confidence
The beauty of serendipity (especially in finding your path)
The joy in volunteerism
What it's like to work on trails
With that, let's listen in and gear up for what's next.
OR
Where to find Pam and other links:
Want to do me a huge favor?
Reviewing and sharing are the most helpful ways to get this in front of new listeners.
Make sure and get the next episode in your inbox – subscribe right up there, top right of this page.
If you enjoyed this podcast, I would LOVE it if you reviewed it here on iTunes! It makes a big difference!
I really want to hear from you – questions, topic and guest suggestions, anything. Talk to me in the comments below or here.
---
Stay in touch.
Sign up for our newsletter / podcast to get emails of great stories like this.
[ssba]