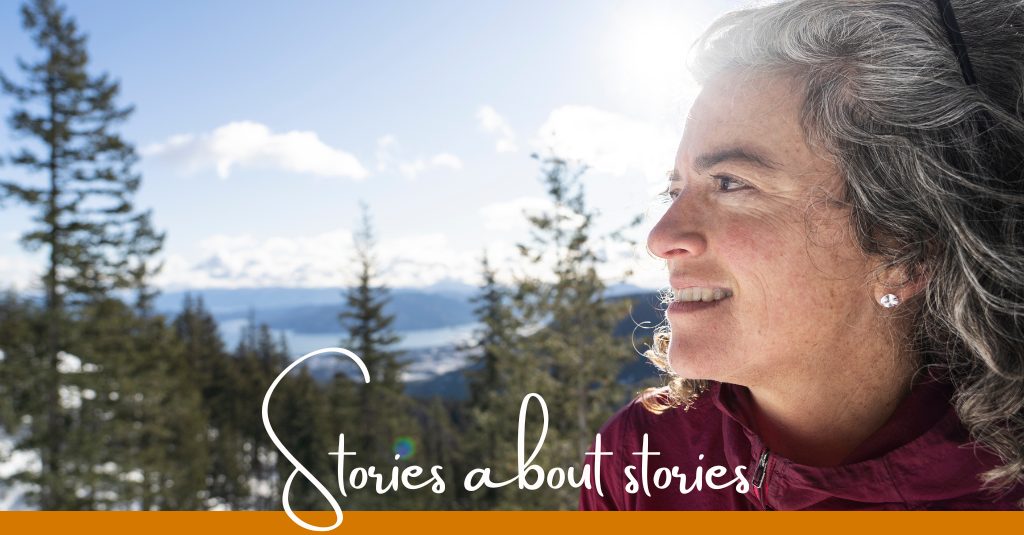 I shared a few ways to level up your storytelling for standing ovations in the last blog, and today I have part two with four more tips.
I'd like to start by underscoring that our goal isn't necessarily a standing ovation; we actually want action – but the alliteration in the headline is music to the ears, so I couldn't resist. (pro tip: alliteration is snappy and memorable!)
And on that note, I'd like to share a few more ways you can level up your story.
Metaphors deepen meaning: George Lakoff and Mark Johnson describe metaphor as "principally a way of conceiving of one thing in terms of another, and its primary function is understanding." (Metaphors We Live By) I love the power of a good metaphor, and in this mom's case, she recounted how frightened and confused her five-year-old daughter was. She comforted her by describing their comfortable life as a bubble. Right now, she said, the bubble is very close to our body. We just need to blow air into it to make it bigger. This was something her little girl could grasp onto. You could hear a pin drop in the room of 300 when she told this bit.
So What? WIFT (What's In it For Them?): Of the eight ideas I shared with you today, and last two weeks, this one is mandatory. If you want anyone to pay attention to you, at its most base level, you must ask yourself why they should care and be sure your story answers that question. A story without this is just plain indulgent. It makes you Type OO (Output Only) – the person at the networking event or cocktail party everyone wants to avoid because they don't want to get stuck listening to your boring stories. What's in it for them can be a statement that starts with: "I'm telling you this because…."
Close the Loop: Something is satisfying about a closed loop, a full moon. Open your story with a line that gets attention and invites the receiver to want to know more. Don't give it all away at the beginning; revisit that detail at the end to close the loop. We closed the loop in this particular story by bringing in the metaphor – – we thanked the audience for blowing air into their bubble. (making them feel more comfortable) Closing the loop also means that unless this story is told in installments, you have addressed all open-ended items or provided pathways to find more.
Don't Tell Me How to Feel: Your story is powerful because it shows instead of tells. A good joke doesn't need an explanation, and a good story doesn't need a directive. Let your receivers make their conclusions and connect their dots. An example: You're telling a personal story. You are a mom, business owner, and volunteer, and you describe a full and busy life and then tell people you are a high achiever, that you are so busy and getting so much done. This is a simplistic example, but it is boastful and disingenuous – and a kind of a turn-off.
If you find these tips useful, you should join my next webcast and start the year with better storytelling. In my Troubleshooting Your Storytelling session on January 17th, we'll spend some time working on the challenges you face when it comes to telling your story. Learn more and register for free here.
Take care out there.

---
Some ways I may be able to help you and your team:
Need Guidance And Accountability? Take a big leap: I advise purpose-driven individuals who want to make a big change, level up their career, start a new chapter, or launch a thing. I still have a few spaces available in January for my Take a Big Leap Advisory program. Respond here, and we can schedule a time to discuss.
Help Non-Profit Team Members Level Up their Storytelling. In my storytelling workshops, teams learn how to more strategically find and tell stories that engage the communities they serve, increase funding and effect change.
Contact me for details.
---
Stay in touch.
Sign up for our newsletter and receive a digital version of my book From So What? To So Funded! for free.
[ssba]