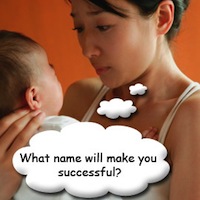 I guess what I was trying to say when I wrote about the Role of Messaging last week, is that public relations is so much more than the Art of Writing Press Releases.
In fact, I frequently steer clients away from news releases (they aren't called press releases anymore, just like books on tape are now called audio books.) News releases rarely, if ever, get picked up by the media. (But they do offer good SEO if you post them online.)
Personalized, custom pitches win media attention. But only if the message and the story are crafted really well.
Which gets back to my post about message development. There is much debate about what PR is exactly. Even the industry itself can't quite come to consensus.
I like my definition: PR is about communications – it's about creating and telling the right message and story, and then finding the right audience to connect to, across various channels to provoke some sort of behavior. This behavior could be to elicit positive sentiment in the case of crisis; to encourage the purchase of a product; or or to procure donations.
PR's PR problem is its name.
Instead of calling Big Leap Creative a PR agency, I went with "integrated communications." I'm not the first one,  or the second, or even the third. And I still consider myself a PR professional. Integrated communications tells the story better – it's communications across many channels. It's more concrete in terms than "relations."
Yes, we want to build relationships with our audience. But the end goal is to achieve some kind of result.
The communication, the message, the story – this is the root of any strategic marketing plan. Be it verbal, written, visual, graphic, audio and/or video, it is fed out to your website, print ads and collateral, media and blogger relations, social networks and all digital communications.
I'll leave you with a startup that shares a SWEET story via Goldi Blox. CEO Debbie Sterling, an engineer from Stamford University saw a lack of females in her field, so she decided to do something about it. She created engineering toys for girls.
Please take 3 minutes to watch this:
That's what PR is. And it didn't involve a news release. Our jobs as PR professionals is to help uncover that story in your organization and determine the best channels in which to get it distributed.
The beauty of today's digital world is we've all become publishers; individuals and brands alike. That no longer means getting you in the news is the be all end all to getting your story out. As PR professionals, our roles have expanded and we have far more tools in the shop to work with.
Don't under-utilize your PR agency. They are there for you to be much more strategic in approach. It's really hard to get you in the news when you aren't news.  And a good agency/consultant will tell you when you are or aren't.
In any event, who cares what you call it as long as you "get it done?"
Thanks to Mom Logic for the image.
---
Download From Transactional to Transformational: Elevate your organization's positioning with effective storytelling.
[ssba]