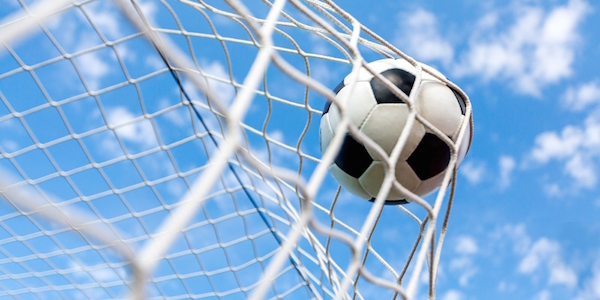 I was somewhat blindsided by some bad tax news from my accountant a couple weeks ago. It was made that much worse because I felt like the situation could have been avoided with some attention and better advice from the firm over the previous 15 months. I shared my concern in a carefully and respectfully written email but I'm feeling pretty ticked off and sort of unrespectful.
I could easily move on and find another CPA, but it really depends on what they say and how they deal with my concern. In other words, was this a slip-up or is it the status quo?
Because the apology is more important than the crime.
We know this. Because we all wait with baited breath to see how a brand will react to a crisis. We spend more time analyzing the reaction than the incident.
Take the Brian Williams incident as an example. He exaggerated or fabricated stories about being under fire while in a helicopter in Iraq in 2003 and the truth has since come to light. Personally, I didn't see it as a big deal and was surprised by the backlash. I understand the argument, that he loses credibility in a role that relies on it. The thing is, I'm skeptical of everything I see in politics and the news anyway, so there wasn't a ton of credibility loss from my perspective. When you don't have a lot of faith or high expectations, it takes a lot more to knock you off your pedestal.
Bryan Burrough, in Vanity Fair, wrote that it was the apology that caused the problem, not the crime itself. Without consulting NBC PR staff, Brian crafted an apology that fell flat, insincere, and fanned the flames that would lead to his suspension a week later.
How do you respond to a customer in crisis?
You want to craft a response that wins vs. one that makes the situation worse. There isn't a formula or a three-step process I can prescribe. Regardless of the scale of the problem, there is an approach you can take that will help.
The first question we ask when a client finds themselves in hot water, is to put ourselves in the audience perspective, and think about the ultimate outcome we desire and the emotion we want them to walk away with.
I'll illustrate with another example:
Recently, a prospective client no-showed to a meeting for which I drove 30 minutes each way to attend. I felt frustrated because obviously, I had many other more valuable things I could do with my time than spend an hour and 15 minutes driving back and forth giving her 15 minutes before I turned around and returned to my office.
She finally resurfaced unapologetically stating she thought the meeting was at 4 pm. This further irked me and I pulled up our email thread clearly stating the meeting was 3 pm, forwarding to her and explaining if she wants to meet again, we'll just have to chat on the phone.
The response I received turned everything around in 30 seconds flat. Not only did she apologize, but she explained how embarrassed she was because it was her pet peeve when others didn't show up for her and that it was very unlike her to miss a meeting.
Why did that work? And why did I agree to drive back and meet her in person? Because she was sincere and empathic.
No one wants to feel like they've been deceived or disrespected. Mostly, we want to be validated in our concerns and we want to know change will occur. While your first reaction might be to quickly metaphorically glance around you in every direction thinking about where you can point the blame or cover your ass, that's really the last thing anyone wants to see or hear.
The truth is important and your audience are not idiots. Brian Williams couldn't explain why he "misremembered" details. My prospective client simply explained she entered it incorrectly in her calendar and was mortified because she hates when that happens to her. The gravity of the two situations can't be compared, but you see in the former, there is a need to cover one's ass while in the latter, there is outright humility and sincerity.
When a client recently complained to me about the quality of a piece of content we sent over to them, I panicked. They're going to fire us. My mind immediately rushed to think about how to cover up the issue or point a finger. How can I explain this away? Instead, I looked at what we had submitted, acknowledged it was unacceptable, and that I was personally embarrassed because while it wasn't written by me, the buck certainly stops with me and that was not to standard. We will keep a closer eye on it and it will not happen again.
End scene. They thanked me and we carried on.
Yep – you have to leave your ego at the door to admit to something or bow your head in shame, but you get to pick it back up pretty quickly when you see the forgiveness in your audience's eyes.
Oh – one more thing before I let you go: If you need help creating effective content, I am now happy to offer a personal workshop tailored to your organization's needs:
---
Interested in elevating your organization's positioning with effective storytelling?
Download this ebook: From Transactional to Transformational
[ssba]