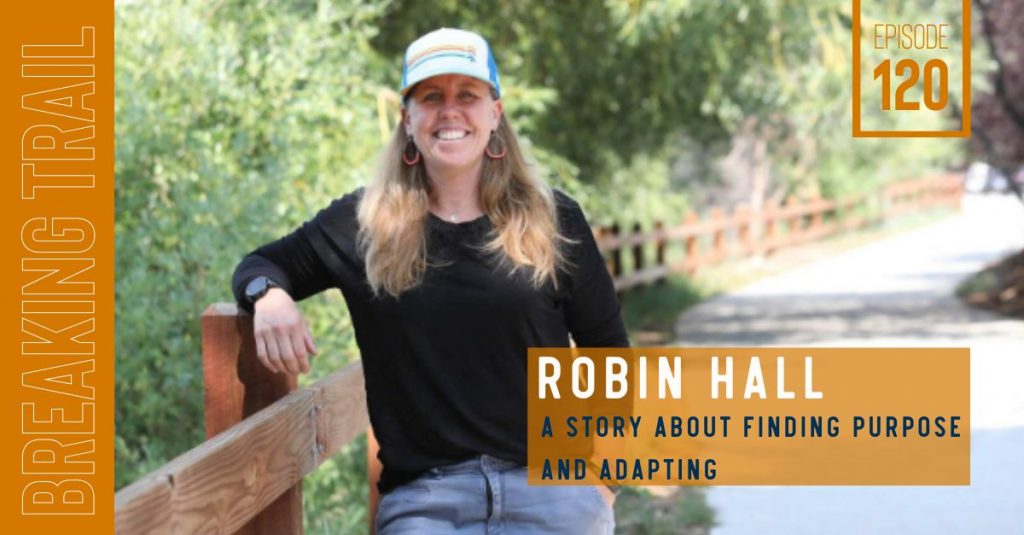 Things rarely go as planned and that is very much the case for Robin Hall who had a big fat wrench thrown into her and her family's life plan. The outdoor brand she was working for relocated and she had to make some decisions.
This is a story about finding purpose and adapting.
It's a story about sitting at home and deciding to take matters into your own hands. And why not, while we're at it, launch a sustainable outdoor kids apparel brand?
Some people get kicked off the ledge and are forced to change. Others aren't that "lucky" and therefore hang out in their status quo which means they are doing work they don't care about.
Today, you're going to learn how Robin sorted out the mess and came out living life on her own terms.
We talk about the three questions she posed to make her plan
How she made a big idea a reality
Taking the sustainable route and why that matters
Robin Hall is the CEO and Co-Founder of Town Hall, a new sustainable kids outdoor apparel company with community and the planet at its core. With over 15 years in the outdoor industry, Robin is a seasoned and enthusiastic leader, strategist and project manager. Robin has built a career out of diving deeply into all functions of an outdoor brand and she passionately brings diverse groups together to solve problems, with her values as her guide. Robin's #1 and #2 StrengthFinders strengths are Positivity and Achiever, which means she gets it done with a genuine smile on her face and for the love of the process. Town Hall is the epicenter of her passions, bringing together community, environmental stewardship, kids and the outdoors. Robin loves outside daily with her husband, two sons and Bernese Mountain Dog, Yeti, in the amazing community of Steamboat Springs, Colorado.
So with that, let's listen in and gear up for what's next.
OR
Where to find Robin and other links:
Want to do me a huge favor?
Reviewing and sharing are the most helpful ways to get this in front of new listeners.
Make sure and get the next episode in your inbox – subscribe right up there, top right of this page.
If you enjoyed this podcast, I would LOVE it if you reviewed it here on iTunes! It makes a big difference!
I really want to hear from you – questions, topic and guest suggestions, anything. Talk to me in the comments below or here.
---
Stay in touch.
Sign up for our newsletter / podcast to get emails of great stories like this.
[ssba]