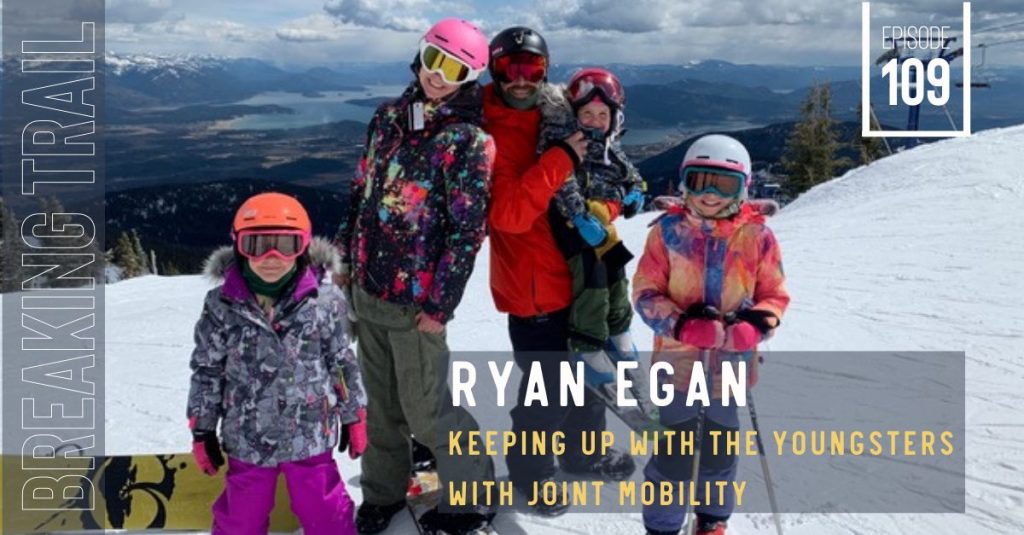 Ryan Egan started Movement Gym, well, if we're being honest, as a Plan B. His original plan was to be a pro snowboarder but that didn't go well for him in many ways. And now, after years of beating and battering his body, he helps you, me and everyone, keep your body in shape so you can keep going out and doing adventures and share connection with your kids, grandkids, younger friends with a focus on joint mobility.
We're going to talk about how life led him here; about the importance of surrounding yourself with the right people; and that it's ok to help yourself before helping others.
Then we geek out on joint mobility. How it affects your life, your body, how to detect it, what to do about it.
So with that, let's listen in and gear up for what's next.
OR
Where to find Ryan and other links:
Want to do me a huge favor?
Reviewing and sharing are the most helpful ways to get this in front of new listeners.
Make sure and get the next episode in your inbox – subscribe right up there, top right of this page.
If you enjoyed this podcast, I would LOVE it if you reviewed it here on iTunes! It makes a big difference!
I really want to hear from you – questions, topic and guest suggestions, anything. Talk to me in the comments below or here.
---
Stay in touch.
Sign up for our newsletter / podcast to get emails of great stories like this.
[ssba]