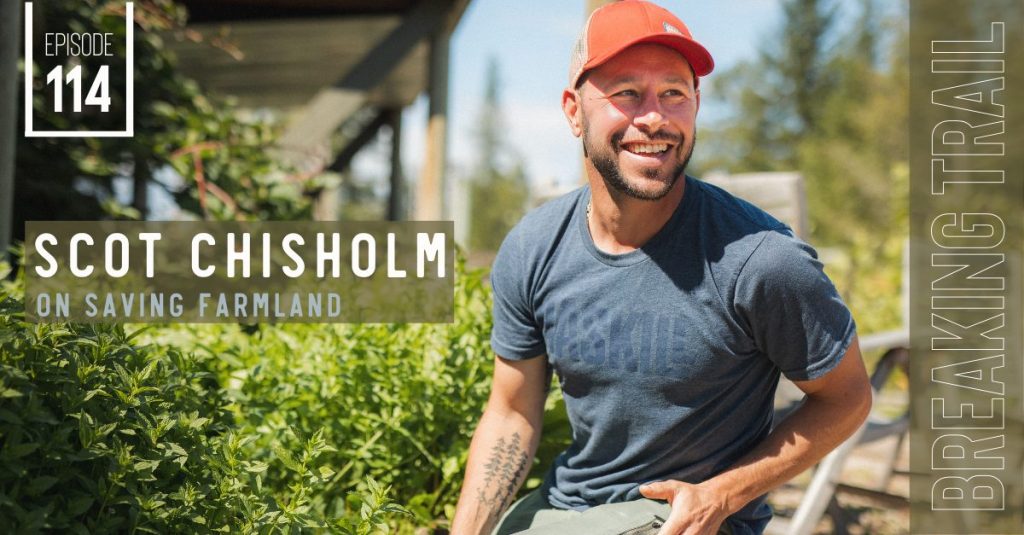 Converting Caring to Action
I invited Scot to be a guest when I saw he was working to save farmland in Whitefish, Montana. In fact, he founded a nonprofit of that name. But first, some critical background about Scott. He is the cofounder of Classy, a San Diego-based social enterprise and software company that creates fundraising tools for nonprofit organizations. They grew the company to 330 employees and have raised more than $4 billion for nonprofits.
Early this year, they announced a merger with GoFundme which is exciting news in the giving space. Scot now lives in Whitefish, Montana and is the founder of Haskill Creek Farms, an herbal wellness company and Save Farmland, a nonprofit protecting & promoting small farms.
I hope that piques your curiosity because it did mine, and I had many questions for Scot, with the focus on Save Farmland because I"m very interested in what is happening in the west and how lack of thoughtful planning and development is threatening our open spaces.
In today's conversation, we fill in the gaps of Scot's story like why he started Classy and how he ended up in Whitefish. We talked:
Health and burnout and self awareness
Plant-based medicine
Regenerative farming
Types of conservation
The paradox of our housing shortage and desire to keep space open
With that, let's listen in and gear up for what's next.
Hope you enjoy!
OR
Where to find Scot and other links:
Want to do me a huge favor?
Reviewing and sharing are the most helpful ways to get this in front of new listeners.
Make sure and get the next episode in your inbox – subscribe right up there, top right of this page.
If you enjoyed this podcast, I would LOVE it if you reviewed it here on iTunes! It makes a big difference!
I really want to hear from you – questions, topic and guest suggestions, anything. Talk to me in the comments below or here.
---
Stay in touch.
Sign up for our newsletter / podcast to get emails of great stories like this.
[ssba]