It's Time to Go On Vacation and owe George an essay so this is what you get, systems that set you up for success.
I've had so many conversations around this model lately. Asking people where they fall on it and what they need to do to get to the upper righthand quadrant.
Mindset and behavior play a factor and systems are a huge part of behavior.
When you ski and you're standing at the top of a double black run, it looks super intimidating. Typically, your ski tips are hanging over the edge. There is nothing above you, only lots of steepness and uncertainty below you because you simply can't see everything it's so steep.
The hardest part is jumping in for the first turn. maybe the second turn is hard too, but then, you feel more comfortable because you can see the rest and you aren't at the highest point giving you that vertigo. It simply doesn't look that scary anymore when you have ground above you.
What does this have to do with systems? How can you create systems that force you to take the first two turns and make the rest not only easy, but you have no choice to continue. It's the point of no return. Because you certainly aren't going to take your skis off and hike back up to the top.
For me, it's doing things like scheduling that podcast interview (so I can stay consistent with pods) or, in this example, asking George to hold me accountable for providing him an essay to send out every other Sunday.
When I told him I'd be on vacation all week next week, he said with great concern, "But will you give me an essay on Thursday?"
Well damn, I guess I better get that to you before I leave.
Bringing George onto the team was a good idea. (It was another one of those standing at the top of a double black diamond run decision, by the way).
Be good while I'm out in the wilderness, I'll leave with you some of my favorite recent reads:
Aldo Leopold, A Sand County Almanac. Oh, such stunning writing in this classic by a conservationist and ecologist who died in 1948. He writes Let me give you a quick sampler:
"There are two spiritual dangers in not owning a farm. One is the danger of supposing that breakfast comes from the grocery, and the other that heat comes from the furnace.

To avoid the first danger, one should plant a garden, preferably where there is no grocer to confuse the issue.

To avoid the second, he should lay a split of good oak on the andirons, preferably where there is no furnace, and let it warm his shins while a February blizzard tosses the trees outside. If one has cut, split, hauled, and piled his own good oak, and let his mind work the while, he will remember much about where the heat comes from, and with a wealth of detail denied to those who spend the week end in town astride a radiator."
Taking with me on the trip:
The War of Art by Steven Pressfield
Break through the blocks and win your inner creative battles
Recent thing I listened to:
The Power of Myth – Tim Ferris included this in a podcast recently and I'm going listen to the entire set of interviews between Joseph Campbell and Bill Moyer on PBS on storytelling and myth. This first installation was thought-provoking. The series is here.
---
How to tell a story that gets people to care
In these half-hour webcasts, I hope to inspire you to be a better storyteller to make your idea of change happen. Attend one or all. These are no charge to you and great "practice" for me. When you sign up, you'll get all three. Please bring your storytelling frame of mind and willingness to share.
Wednesday, Sept 2 at 10 am PT: Overcome the blocks to being a good storyteller
Wednesday, Sept 16 at 10 am PT: From bad to good: What to do/what not to do
Wednesday, Sept 23 at 10 am PT: How to Tell a Good Story
Yes, it will be recorded, but it will be interactive, and I'd love to have you at the live sessions.
Do you know three people who would benefit from this? Please share this with them now. I thank you and they will too.
Take care out there,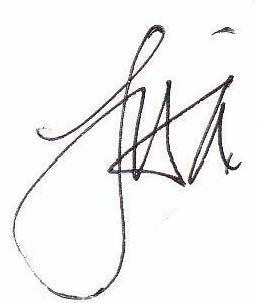 ---
Some ways I may be able to help you and your team:
Coaching for leaders who want to make the world a better place. I have two slots available in September for my Take a Big Leap Coaching program, a four month one-on-one program to help you articulate and make your idea of change happen. Contact me to learn more. 
Creative problem-solving for non-profit teams. I bring outside perspective to your purpose-driven team to help you get people to care about something. Contact me to talk about facilitation or training for your team.
Digital Transformation. Need to bring your work online? I'm here to help. Contact me for details.
---
Stay in touch.
Sign up for our newsletter / podcast to get emails of great stories like this.
[ssba]