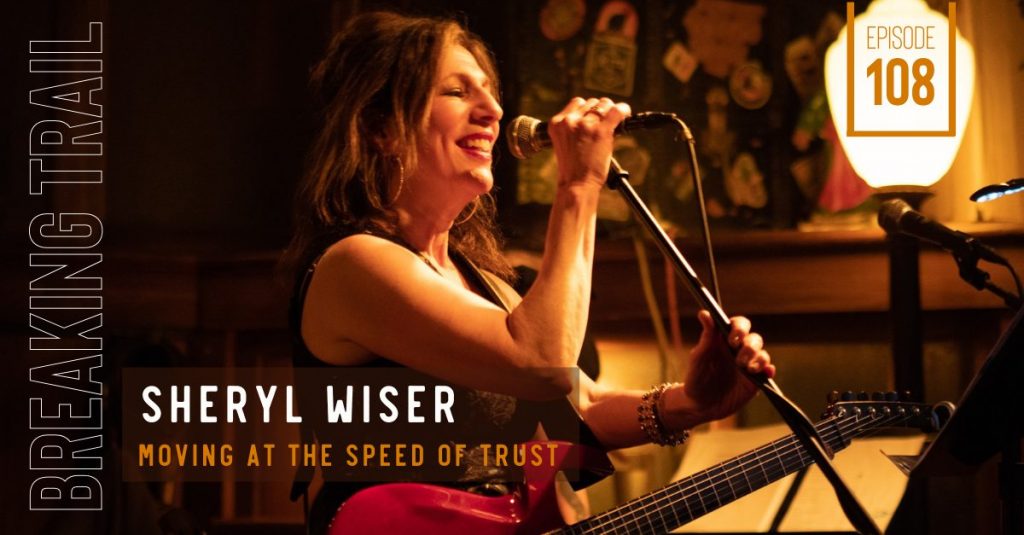 The Director of Outreach at Tilth Alliance, and lead staff for the Eat Local First Collaborative a multi-partnership collaboration between food system organizations around the state.
An established communicator and narrative storyteller, Sheryl is recognized as a builder of strategic partnerships with career experience in the non-profit, corporate, civic, and media sectors. She is a passionate advocate for sustainable agriculture and consumer education promoting local food and farms.

She is also a highly regarded singer, songwriter, and musician. In 2017 she launched Pie + Persistence, a Seattle-based house-concert series that has raised over $40,000 to date for social, food, land, and environmental justice.

A few of her quotes that I loved:
Meet people where they are, not where you want them to be.
Progress moves at the speed of trust.
We talked about resilience, storytelling, music and she does it all with this writer's voice that brings everything to life in a beautiful way.
With that, let's listen in and gear up for what's next.
OR
Where to find Sheryl and other links:
Want to do me a huge favor?
Reviewing and sharing are the most helpful ways to get this in front of new listeners.
Make sure and get the next episode in your inbox – subscribe right up there, top right of this page.
If you enjoyed this podcast, I would LOVE it if you reviewed it here on iTunes! It makes a big difference!
I really want to hear from you – questions, topic and guest suggestions, anything. Talk to me in the comments below or here.
---
Stay in touch.
Sign up for our newsletter / podcast to get emails of great stories like this.
[ssba]