On a trip to Melbourne last week, I had two days off from work to explore the surrounding area. That is a pretty short time to see a vast country, so there was a lot of pressure to pick precisely the right things to do for those two days. I received a lot of advice, and I saw what others had done when they were here. I did my research. I talked to locals who were colleagues I had just met.
The overwhelming suggestion was to drive the Great Ocean Road (GOR). But the Mornington Peninsula attracted my attention. A friend on Instagram messaged me that I'd love Sorrento on the Peninsula. I packed an overnight bag and struck out (on the wrong side of the road, I might add!) to the Peninsula. I'd take everyone else's advice and do GOR the next day. I went direct to a trailhead in Greens Bush National Park and ran the Two Bays Track, hoping to see kangaroos. I only saw this sign about increased snake activity (!!!)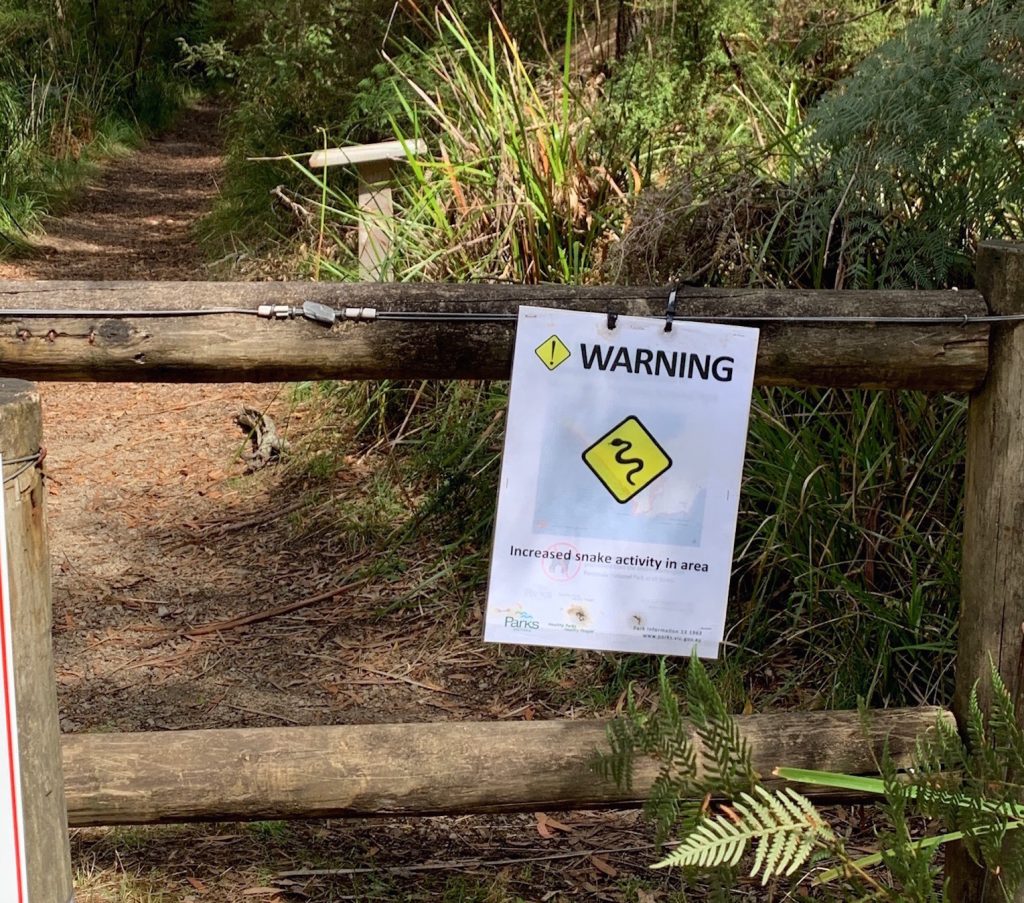 I waited around the trailhead trying to decide what to do. There were no people, no cars. I know when there is a bear sign in Idaho, it doesn't mean to stay away. But I'd carry bear spray. What do I do for snakes? Two lovely ladies eventually arrived and told me not to worry. They gave me some tips on what to watch for and what to do, just in case. And off I went on a remarkable run through a forest of eucalyptus trees, so glad I didn't let fear stop me. No snakes. But also, no kangaroos.
Later, I checked in to a stunning hotel room with a view of the Peninsula, bay, and ocean. After a week in busy Melbourne, I was so happy to be in the open countryside. The concierge showed me where I could find kangaroos. I went out, and not long into my walk, I jumped a mile: A kangaroo stared from a few feet away. I continued on and soon was surrounded by tons of kangaroos, joeys in pouches, lounging on the field, hopping along. It was THE COOLEST.
I drove into Sorrento and had a top 10 French dinner at Bistro Elba.
This day was epic and the highlight of my ten-day trip. The next day, I took the ferry across to drive the Great Ocean Road, and while it was beautiful, I have to say the experience didn't compare to the Peninsula.
Despite advice from many to do one thing, I chose a different option and preferred it. Why? It came down to their frame of reference, and this is an essential distinction because every day, we receive advice. Or, we see what others are doing and act accordingly. He's successful, he does this, so I'm going to do it.
We know when to take someone's advice with a "grain of salt" because they have different criteria than we do. That grain of salt is their frame of reference. So – we might ask ourselves, what are their experiences and values? If you are a meat lover, you wouldn't ask a vegan for a restaurant recommendation. If you are an author, you likely wouldn't ask an attorney for advice on how to write better. Simple metaphors, but hopefully, you get the picture.
I like to retreat to the frame of reference before making decisions based on inputs and get clear on my own. Define success, create that frame of reference and run the contributions through that filter to apply it to my life.
In 2004, when I started my practice, I wanted to build a business. I envisioned a creative office space with employees and benefits, huge client successes, and celebrations. It was going to be great, and just like what my friends and colleagues were achieving. But after hiring my first employee, I quickly became aware this is not what I wanted for myself.
Success, to me, meant working independently but collaboratively with others. It meant I had the freedom to do work I love with people I love. And if it's a powder morning, I'd be able to take advantage of it. Maybe it means I'd have to work that night. If I want to go to France for a month, I can because technology allows me to work remotely with my clients.
Once I was clear on what I wanted, I had a frame of reference. When I see my friend Heather growing her PR agency like crazy, adding staff, adding locations, I might, at first, feel inadequate or envious, but then I remember how I want to live my life. Instead, I'm excited and happy for her.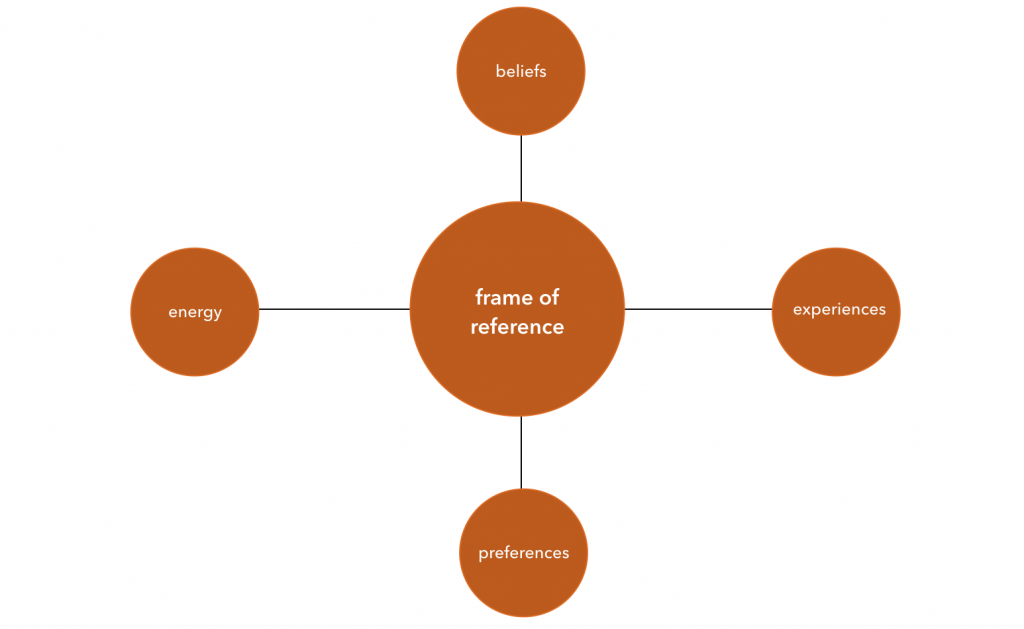 I believe our frame of reference comprises:
Experiences – We only know what we see or have experienced
Preferences – How we want to live our life.
Beliefs – We create our version of reality through what we believe.
Energy – How we project ourselves (and how we self-project).
Too often, we think we know what we want because everyone else is doing it, and it looks great on the surface. No one ever wins from shoulding (h/t to the fabulous Lisa O'Neill for my new favorite word.)
When my friend told me I'd love Sorrento, I knew I would. I had a frame of reference.
More reading and listening:
---
Stay in touch.
Sign up for our newsletter / podcast to get emails of great stories like this.
[ssba]