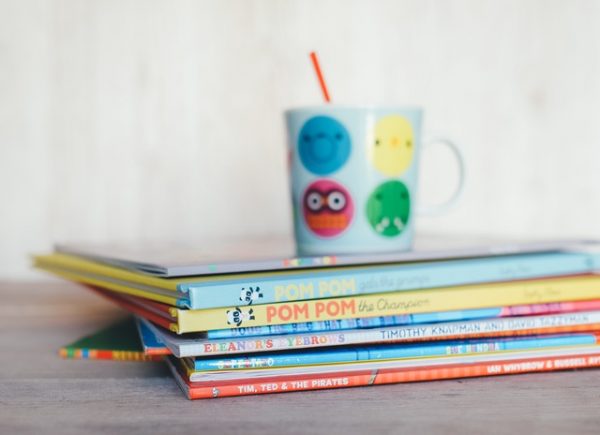 Last week, I listened to three non-profit organizations' pitches for a $10,000 grant and I want to share with you how, one in particular, used story to influence my vote and ultimately win the grant.
I recently joined 101 Women, a local membership-based group where each participant contributes $225 for the year. We all meet twice a year to vote on who will receive a $10,000 grant. "Together, we can be more powerful than individually."
As an aside, participating in this kind of event is important to me. I am continually moved and concerned by the amount of need that exists globally. I am overwhelmed on where to help or what to do. I care about the refugees, about the abuse of animals, about children being neglected. I don't have the time or the money to put into everything I care about. So how does someone like me even begin to help? How can we choose to help one and not the other? Maybe it starts on a local level. I learned last week about the dire need just miles away from my very privileged and comfortable home.
Here is a great example of using story to influence action. Dr. Nichole Grimm, of Woodlands Family Medicine took the stage on behalf of Bonners Partner In Care Clinic for which she volunteers as a physician. She introduced herself, and the concept of the free clinic that serves those who fall in the "insurance gap." These people either have super high deductibles, or can't afford insurance and opt for the tax penalty rather than the coverage. She provided the statistics of visitors to the clinic, the statistics of those who fall in the gap and are underserved in our market, and about the many services they provide.
And then she stopped and said, "Let me tell you a story about a young girl. This girl confirmed exactly why it is what I do." and she went on to describe a teenage girl who works at a local pizza place and came in for ongoing stomach pains. She had some tests done and came back in a week later to review her results and there appeared to be nothing wrong. The girl asked Nichole, "then why do I have stomach pains?"
Nichole, thinking that things weren't adding up, began to ask more questions. She learned this girl has never been in to see a doctor before. The only food she eats is when she is at work because she can't afford food. She is suffering from anxiety. She is hungry. (Right here in my own town! I probably have bought a pizza from her and didn't give her a second thought.)
Nichole described how she connected this girl with the resources that would help her – the local food bank and mental health professionals. She said,
"I can be as exhausted as ever from a full day at work but when I show up for my volunteer shift at the clinic in the evening, I can stay as late as needed. I will never turn anyone away. This is why I do what I do."
Earlier that day I was stressing about a client booking me on an airline with which I don't have frequent flier status.
Seriously, people, perspective.
Bonner Partners won the grant that night for a number of reasons, but a big one, I'd argue, is that stories influence action.
You can talk all day and night about how great you, the brand are, about your combined expertise. You can share statistics to back up what you are talking about and that stuff is important. Absolutely. Your buyers eventually want to know about you and your capabilities and what others are saying about you.
You want to get their interest? and get them emotionally pulled in? Tell a story. It could be about you, an employee, the founder, about someone else who was affected (and helped) by your brand. A story helps your audience visualize what you do. It makes them want what you do. Or in, this case, it makes them want to help you do what you do. In other words, it influences action.
Statistics provide the scale of an issue, but your audience becomes numbed by sheer numbers.That's why, for example, when describing the amount of plastic bottles that get thrown into the ocean, it's not enough to provide quantity, acres, or weight. It is usually compared to a football field, or a number of football fields.
Stories give us the ability to visualize that scale. Story makes it personal and real.
[ssba]