Good storytelling starts with good storylistening. The better the material (the research, the interviews), the better your story will be.
Most people do not listen with the intent to understand; they listen with the intent to reply.

Stephen Covey
I get this. I'm so guilty of doing that, listening to someone's story for example, about a trip somewhere that I've been to and I am just waiting for a break to insert my own story on that experience. What happens when I do that is I'm not really listening to the person. Not only that, instead of asking questions that explore deeper, I miss out on that opportunity and miss on a chance to get a deeper understanding and to learn more.
When you embark on your story discovery phase, resist the urge to let preconceived notions inform your process. Instead, go with an open mind of inquiry and let that drive the process. Let the responses lead you to unexpected places. That's where the good stuff often turns up.
Have you ever skied a mountain that is new to you? Or, if you aren't a skier, perhaps you've visited someplace new. Maybe you are wandering in a foreign city. I love that sense of discovery when you see an opening in the trees (maybe it's an enticing alley in a foreign city), and off you go to see what is in that direction. The risk is you might dead-end and have to climb back up. Maybe you have to bushwhack your way back to safety. That's the cost of admission and it's OK. But sometimes, just sometimes, you are rewarded with a secret stash of blissful powder (Or the most romantic café) and the feeling can't be beaten.
That's the feeling I get when I find an opening while I'm interviewing someone. An opening like, "I moved to California on a whim…" or when talking about a person who died in Nepal, she said, "I had just spoken to him yesterday and he made such an impact on me."
Those are the openings in the trees that I like to explore. "You mentioned you moved to California on a whim. Tell me more about that." And when he responded with, "actually, it's a pretty funny story…." And he went on to explain it, I realized I had found the gold I needed to tie my story together. When the girl told me what the man had said to her the day before he died, what a powerful dialogue to add to the report I was working on.
Sure, sometimes I get the boring response or something that simply doesn't work. And I move on. Next question. But when you get good enough at looking for those openings in the trees, you start finding those secret powder stashes more frequently and your story becomes that much more powerful.
So what kinds of questions do you ask? I always start with a basic framework and build from there. Every story has a before, a middle, and an end.
Before: The conditions before. The set-up. The questions are designed to understand the landscape before anything happened or changed.
Middle: Turning point or transition. A challenge that was met and overcome. Here, we want to know what the conflict was like. What the person felt. How did they work through it.
After: Outcome. Lessons learned. This is where you can bring it home for your audience. What can they learn from this story? Advice, best practices? or, what should they do about it?
Follow that framework and look for the openings. Dig into greater detail. Is your interviewee being too general? Can you get her to be more specific? Ask if she can think of a specific time…. Or "What do you mean by that," or "can you tell me more about that…" Make sure you've understood cause and effect. What prompted you to do such and such?
How can you learn to be a better interviewer?
For one, I started my own podcast years ago, called Breaking Trail, formerly The Gear Show which has really helped me hone my own interview skills.
I listen to podcasts and news segments with a second lens; that of the interviewer. Aside from consuming the content, I'm listening to how the interviewer asks questions. Follow great interviewers you enjoy. I think Howard Stern is an incredible interviewer. I know what you're thinking – you can't stand his show. I listen to him for the interviews! (Like people read Playboy for the articles. 🙂 ) But seriously, listen to him interview Chris Martin from Coldplay as an example. He walks us through his creative process for one of their hits Viva La Vida and I listened rapt with attention as he asked questions I was DYING to ask. It's like he read my mind and asked exactly what I was hoping to learn.
So. Enjoy this phase. Embark upon it with a sense of inquiry. Let your curiosity drive the process. Watch for the openings in the trees and go there courageously. If you have to bushwhack your way out, know it's the cost of admission and keep your eyes out for the next opening.
The better the material you gather, the better your outcome will be.
More listening and reading:
Chris Martin Interview with Howard Stern (2 of 6)
Erosion: Essays of Undoing, by Terry Tempest Williams
Take care out there,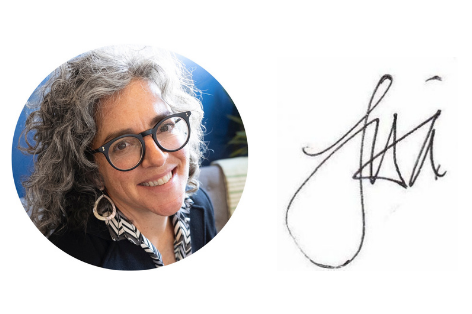 ---
Upcoming Events:
October webcast series on Doing Stories Better
This series is designed for purpose-driven individuals to help you use story as a catalyst for change. The three-session series will include: collecting stories, telling stories, and getting your stories out there.
We have the ability to make the world a better place one good story at a time. Whether communicating to constituents, board members, donors or staff, the story we tell is directly correlated to the outcomes we seek.
This series of 30-minute webcasts are designed to help purpose-driven professionals get better at using story to effect change. Please join me for one or all.
10 am Pacific Time
Oct 14: Discovery. Develop a system to find your stories

Oct 21: Tell the story. Elements of powerful stories that influence action

Oct 28: Get the stories out there. If you tell a good story and no one hears it, is it any good?
Know two or three people who would love this? Please share it with them!
There is no charge.
---
Some ways I may be able to help you and your team:
Coaching for leaders who want to make the world a better place. I have two slots available in October for my Take a Big Leap Coaching program, a four month one-on-one program to help you articulate and make your idea of change happen. Contact me to learn more.
Creative problem-solving for non-profit teams. I bring outside perspective to your purpose-driven team to help you get people to care about something. Contact me to talk about facilitation or training for your team.
Digital Transformation. Need to bring your work online? I'm here to help. Contact me for details.
---
Stay in touch.
Sign up for our newsletter / podcast to get emails of great stories like this.
[ssba]