I recently had a conversation with a client who is in the midst of a rebrand. She was reviewing her fourth round of logo ideas and wanted my advice. She felt like the logo didn't communicate a particular aspect of the brand and wanted to work out how best to do that.
I realized she was trying to do too much with her logo. There were about three main concepts they wanted to convey in one mark. It was getting packed with elements and becoming complicated when, in fact, a logo should be a simple representation of an organization. (Think classics like Apple and Nike) I hadn't realized what was happening at first because it sort of crept in. The classic Scope Creep – where they started in one direction, but as the committee reviewed, one person would say, "what about …. our patient-centered philosophy." Another would say we need to show that this is a wraparound service. And on and on.
Your logo is part of your story, and I found this to be an important case study to show what happens when you try to convey too much with one story. The logo's purpose is to be a memorable and recognizable symbol of our organization – not to tell everyone everything about you.
I like to think of the storytelling journey as a courtship. You don't share all your stories and secrets on your first date. You (most of the time) also don't propose marriage.
Likewise, in your storytelling, you would treat your stories as layers, revealing what matters at the right point in time, essentially matching the story to the need.
When I first started dating my (spoiler alert) now-husband, I had just moved to Sandpoint, Idaho, from Seattle for a job as marketing director at the ski resort. We were two weeks out from opening day, and I had a perfect storm of anxiety swirling in my head from being in a new community, a new job, and working out who to talk to to get what done. It was a crazy time. Patrick and I had been hanging out a bit, and he had invited me over to his house for dinner.
On the drive over, I did my best to push all my angst about work into a compartment so I could enjoy company with someone in my new town. I opened the door to the smells of someone cooking for me. There he was, at the stove working the pan like a chef. He had lit a fire in the fireplace and put a plate of bruschetta on the kitchen bar. You know that feeling when someone shows you a kindness when you're trying to be tough?
Yep – I sprung a waterworks leak and fell to the floor in front of the fire sobbing, letting all that stress out, pretty much involuntarily. All that cray cray flowing out all over the floor. Patrick came over and placed his hand on my back, and let me cry. (Which, if I'm honest, was the best thing he could have done but only encouraged me to carry on). Maybe you can see how it is we are now married, but I bring it up for this point:
Had that been our first date, I'm pretty sure he would have run for the door. (I'm surprised he didn't, anyway.)
We use our stories to peel back the layers of who we are, one story at a time. I beg of you to resist the urge to put too many messages in one story. Don't let all the cray cray out on your first date. Instead, put your audience on a need to know basis.
Step back, ask yourself what you are trying to achieve. With whom are you trying to achieve it? Where are they in their "courtship" with you? Let them learn a little bit, just enough to make them want to know more.
Take care out there,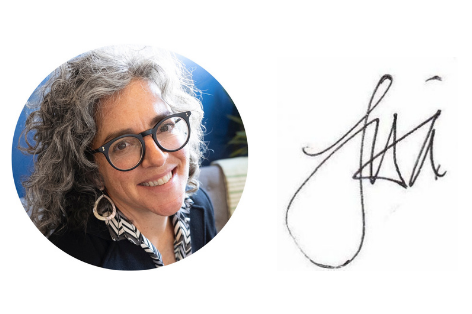 ---
Some ways I may be able to help you and your team:
Want to start the year off right? I have three slots available in January for my Take a Big Leap Coaching program. For purpose-driven individuals who want to level up their career, business/organization, or want to strike out on your own and launch your thing. This four-month, one-on-one program will help you articulate and make your idea of change happen. Respond here and we can schedule a time to discuss.
Creative problem-solving for non-profit teams. I bring outside perspective to your purpose-driven team to help you get people to care about something. Contact me to talk about facilitation or training for your team.
Digital Transformation. Need to bring your work online? I'm here to help. Contact me for details.
---
Stay in touch.
Sign up for our newsletter / podcast to get emails of great stories like this.
[ssba]