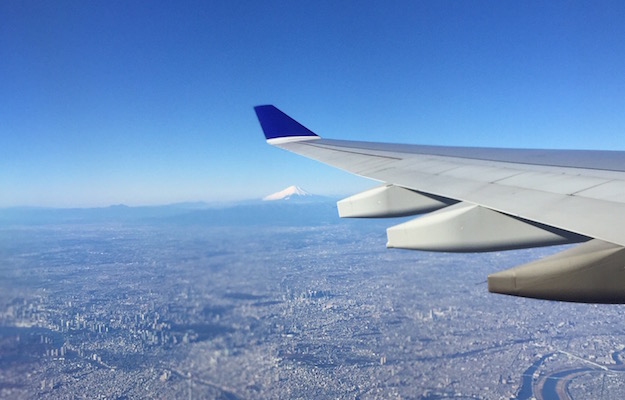 the path to sustainable non-profits
The best-laid schemes o' mice an' men / Gang aft a-gley, / An' lea'e us nought but grief an' pain, / For promised joy – Scottish poet Robert Burns, 1786

Translation: the best-laid plans of mice and men often go awry.
Meaning: Things never go entirely as planned and we must adapt. Often really quickly.
We had to cancel the client event this summer despite the fact it's the largest fundraiser of the year and all the attendees look forward to it. We can't sacrifice the health of our community for the mission of the organization. But, when we sent out the notice of cancellation, checks started coming in. Now, they didn't come close to making up for what the event raises but we were still months out and had backup options in mind to cover some of the ground.
We found comfort in the feedback which, in summary, was "we are sad you won't be having the event this year but take my money anyway."
Take my money anyway.
How do you create a culture of "take my money, anyway?" In the lifecycle of any organization, we experience many bouts of turbulence. Events outside your control are going to happen. Often without warning. Best-laid plans often go awry.
WWAPD? (what would a pilot do)
Imagine the dotted line in the model below marks the altitude of turbulence. Say this "turbulence" is a pandemic, or protests, or a tragic event, perhaps an economic recession.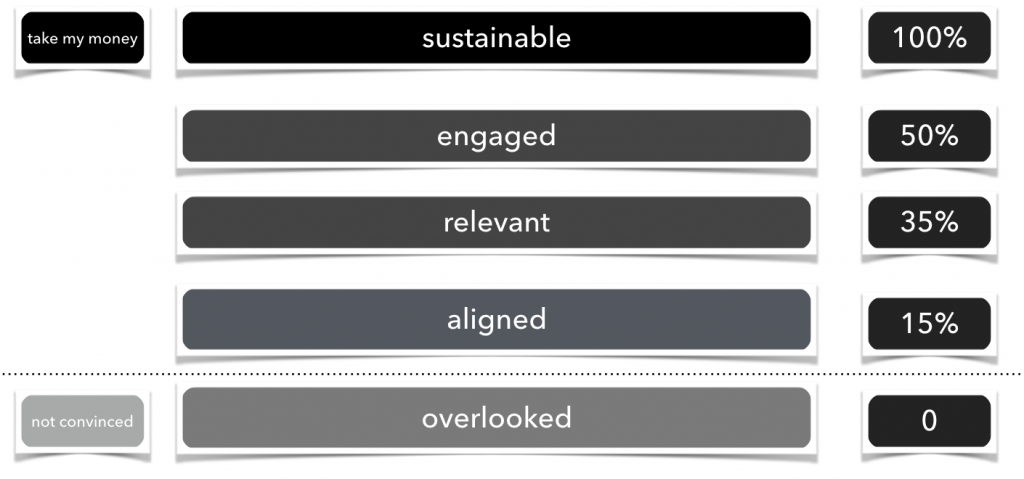 Any pilot, when faced with turbulence, looks for the smooth air. When you fly high above the line of turbulence you find yourself largely unaffected by it. The further away you are, the smoother the air.
The problem is, many teams are stretched too thin as they scramble to rise above the turbulence and adapt. They are often receiving a ton of input and mixed messages and possibly executing on decisions made by committee which tend to suffer from compromise and slow down your ability to, well, stay relevant.
Let's quickly visit each wrung on the ladder.
Aligned: Get the board and the staff together and brainstorm how to communicate, how to adapt. Reach consensus, and stay focused. Do not try to make everyone happy. Some will have to concede their ideas for the better of the whole. When that occurs, you are able to get
Relevant: If you aren't relevant, no one cares and no one pays attention to you. That's just sad, and you fall down the ladder to being overlooked. When your messages are relevant, you are able to captivate, motivate and activate. And that's fun.
With activation comes engagement: we want the community to be talking about you and getting others in turn, captivated.
Take my money anyway.
Each step in the ladder is important but success hinges on being relevant.
This is a timeless principle, not unique to a pandemic. No one is immune to the importance of being relevant. If we aren't continually revisiting the purpose, audience, and timing of every message, we risk being irrelevant and therefore overlooked.
You want to elevate your position in your community to a sustainable place? Rise above the turbulence even when there isn't any.
BY THE WAY
I am running a facilitation program for non-profit teams who have a project or campaign to develop and want to do a better job articulating their impact so they can become relevant and, as a result, sustainably funded. It's like a creative problem-solving workshop to uncover the knowledge, talent, and creativity within your team to make it happen. If you know anyone who would benefit, please share this with them, and we can schedule a time to talk. 
---
Interested in elevating your organization's positioning with effective storytelling?
Download this ebook: From Transactional to Transformational
[ssba]