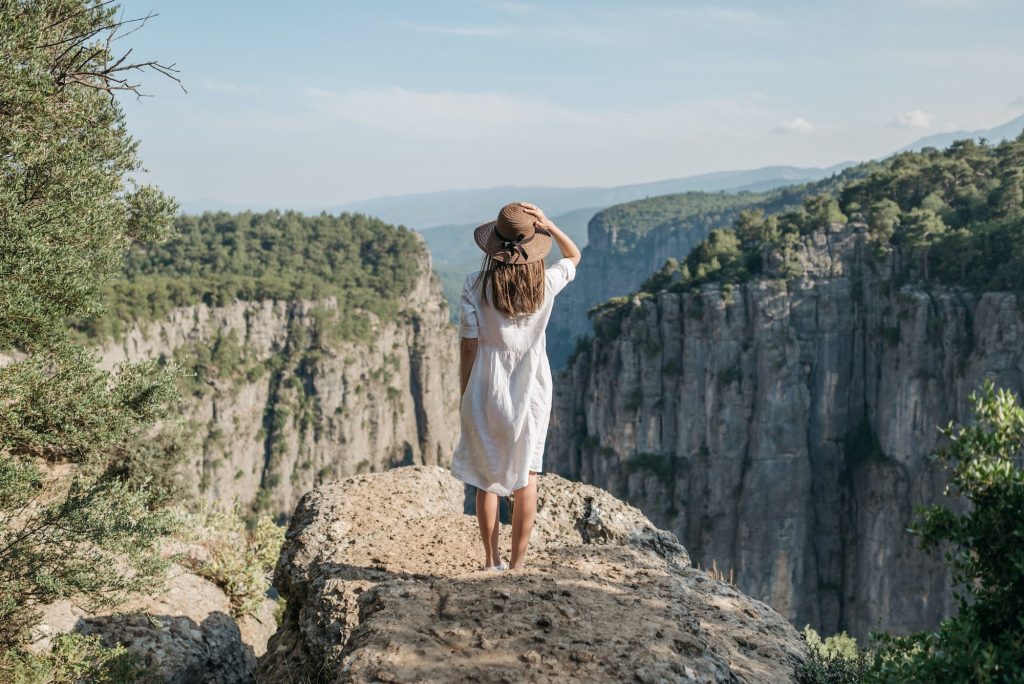 As I drove to the airport early on the morning of June 24th, I listened to the NPR announcer tell me that Roe V. Wade had been overturned. Like most people in this country, it wasn't a surprise but a shock.
Nevertheless, I found tears streaming down my face and didn't bother to wipe them away. I felt violated that someone could have control over what happened with my body, but I mostly feel fear and dread for so many women in this country.
The question is, should I be sharing this with you right now, and why? Well, the short answer is yes, I should, because whether or not you share my viewpoint on reproductive rights, I want to talk about leaders who take a stand.
I took a risk sharing my personal view, and some of you might not have even gotten this far and been so offended that you clicked the unsubscribe button. If I'm leading a large organization, even a small one, or a community like this one, what does it say if I say nothing? I don't think you'd have noticed one way or the other if I remained silent, but in the example of an organization I work with, we delayed a significant announcement on that Friday because we knew employees would be reeling from the news. (While quietly acknowledging others might be celebrating it.)
For some, whether or not to speak out is a difficult choice. You take a risk in standing up for something, no doubt about it. When you do, people will love or hate you. When you don't, they'll be ambivalent. You have to decide what matters – ambivalence or stronger bonds accompanied by anger from some.
In a study conducted in early 2020, Harvard Business Review found that political advocacy, especially among millennials, is considered a natural extension to every business and a way for organizations to connect and build loyalty. However, while people found it natural in cases of liberal advocacy, conservative views tended to garner a more negative reaction. More significantly, it found that women tend to react negatively regardless of viewpoint.
Reflecting on your decision, there are many factors to consider, including the data I cite from that study. More importantly, it reinforces the need to have clear values at the outset. When you are clear on what you stand for at the beginning, your board, your shareholders, and your people will be aligned.
I see Patagonia as the ideal of this – they aren't worried about pissing off shareholders and employees because those who would be pissed off are long gone or never hopped on board to begin with. Instead, they have loyal fans who don't care how much it costs to buy a pair of running shorts because they love the brand and what it stands for.
So while I thought about my opening paragraphs, I thought long and hard – do I care if the person who is offended by my message unsubscribes and never works with me? No. If you disagree with me on that fact or care enough about what I think about that, we don't need to work together.
When my client delayed that important announcement scheduled to go out that same day in late June, they instead shared a message of empathy on what they knew was a difficult day for many.
At a minimum, people want to feel seen and heard, and a message that shows you care and are affected can go a long way.
PS: I'm running a Summer Special on my workshop Communicate to Connect, Retain and Grow. In this 2 1/2-hour experience, I help teams of up to 40 leaders and managers use strategic storytelling to create relationships, build trust and credibility, and influence action. A recent attendee had this to say: "I have to say I thought she was WONDERFUL!! I saw value in the writing portion, once my thoughts hit the paper I couldn't stop. The breakout groups provided a great way to move on to each part of her program. I loved it!" If you book in July (for a session before the end of the year), I'll include a coaching package of three sessions at no extra charge. Schedule time here to learn more.
Take care out there.

---
Some ways I may be able to help you and your team:
Need Guidance And Accountability? Take a big leap: I advise purpose-driven individuals who want to make a big change, level up their career, start a new chapter, or launch a thing. I still have a few spaces available in July for my Take a Big Leap Advisory program. Respond here, and we can schedule a time to discuss.
Help Non-Profit Team Members Level Up their Storytelling. In this three-part series, I can work with your team to help you elevate your organization's communications and storytelling skills. Want more details? Respond here to schedule a time to talk.
Contact me for details.
---
Stay in touch.
Sign up for our newsletter / podcast to get emails of great stories like this.
[ssba]