On a work trip to Australia earlier this year before the world shut down, I had a day to myself, one I'll remember for a long time. I decided to rent a car and head to the Mornington Peninsula. I booked a hotel on the shore and pulled out my AllTrails app to find a great running trail to see kangaroos in the wild before leaving. Some of the reviews for the running route I selected in Greens Bush mentioned sightings, so I felt optimistic.
One review said to watch out for snakes.
Hmmm. snakes.
I followed my GPS directions to the trailhead and arrived at a quiet parking area. In other words, there were no cars at all and barely any traffic on the road. It occurred to me to text my husband my location and plan since I was halfway around the world from anyone who knew me enough to notice if I went missing in a totally foreign country. The time zones were such that he was responsive.
I then crossed the street to find this sign at the trailhead: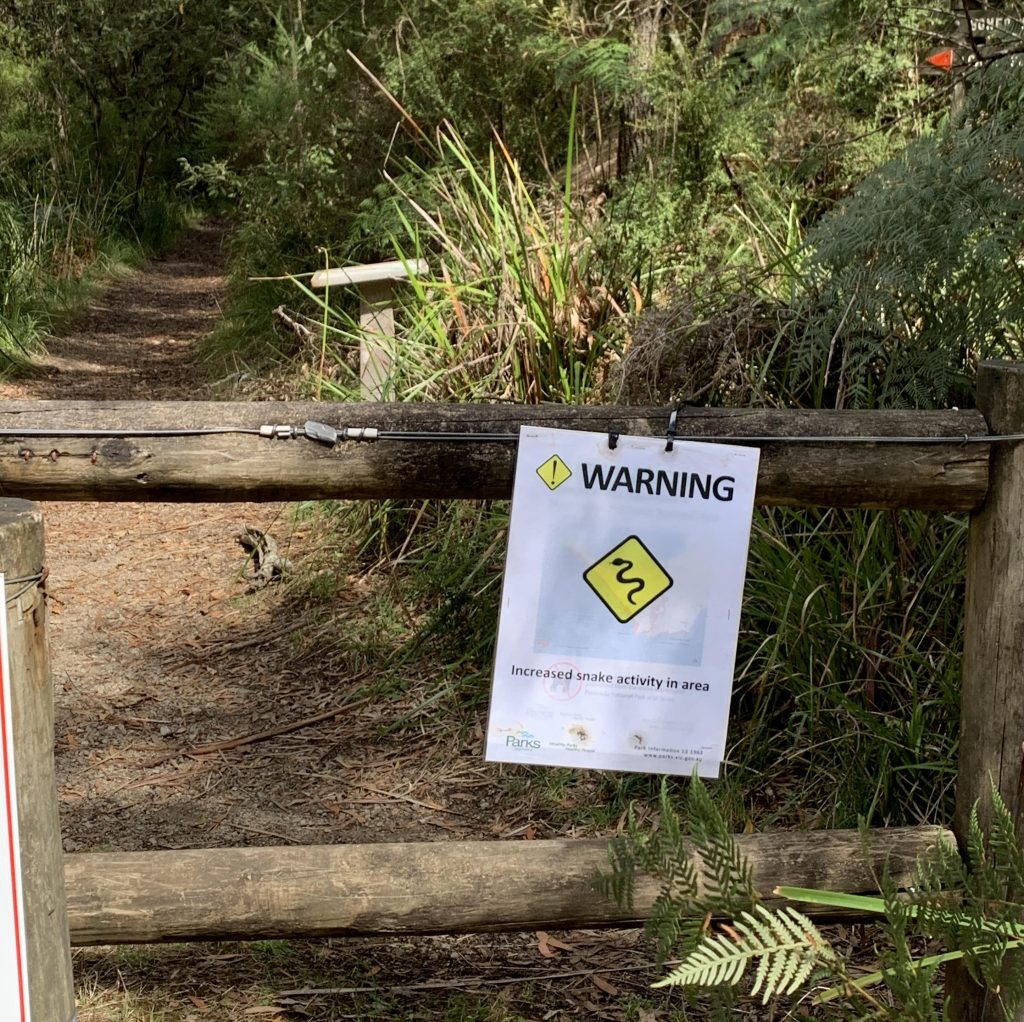 I stopped in my tracks and took this photo to text my husband with the caption: "shit."
I was sort of hoping to just ignore that one review. I mean, the person lived to post the review, so how bad could it be?
My husband, being an avid hater of snakes, asked me what I was going to do. I stood and waited. Moments later, a car pulled up and two lovely older ladies stepped out with fanny packs and walking sticks chattering away. Looking like I might be standing at the trailhead trying to sell something, I smiled and asked what the deal was with the snakes. I didn't have to explain I wasn't from "around here." The accent gave it away pretty quickly.
The ladies assured me it wasn't a problem; it shouldn't alter my plans and gave me some skills on what to do should I see one. Since I'm used to moose and bear on my runs, I took them for their word, and off I ran for a gorgeous run, albeit no kangaroos. (Side note: I would see kangaroos in the wild later that evening. You want to be out during dawn or dusk to increase your odds.)
A few weeks after I returned home, I finally picked up In a Sunburned Country by Bill Bryson, a gorgeous book on Australia. Shortly into the book, I learned that Australia is home to the deadliest creatures you'll find on earth.
"It has more things that will kill you than anywhere else. Of the world's ten most poisonous snakes, all are Australian. (emphasis mine)… This is a country where even the fluffiest of caterpillars can lay you out with a toxic nip, where seashells will not just sting you but actually sometimes go for you… If you are not stung or pronged to death in some unexpected manner, you may be fatally chomped by sharks or crocodiles, or carried helplessly out to sea by irresistible currents, or left to stagger to an unhappy death in the baking outback. It's a tough place."

-Bill Bryon, In a Sunburned Country
I'm going to pause here to let you take that in.
Had I known the snake situation in Australia before I left that trailhead; had I known about the deadliest creatures, I promise you there was no way I would have gone on that run. My response to Patrick would have been, "I'm getting the hell out of here."
Now, ignorance is bliss. I'm glad I didn't know – I am so glad I went out on that run in hindsight. But that's not my point.
My point is, that story would have stopped me from doing something had I heard it earlier.
I get that my example is contrary to what you and I are trying to do. In most cases, we want our stories to spur people to take action, not to prevent them from doing something. But you see how the difference in knowing or not knowing something was the difference in my taking or not taking action.
My question for you is, what story have you not told your audience that will influence whether they do something (or not)?
If you want financial support, do the people you are trying to reach know exactly what happens with their support?
If you want them to do business with you, do they know the impact doing business will have on them?
For better outcomes, tell people the story about the deadly snakes before they make their decision. Not after, like I did.
What I've been reading and listening to:
I just finished Elton John's autobiography, ME: Although there was a lot of eye candy storytelling, and it was fun, I loved the window into his creative process.
The Power of Myth on the Tim Ferriss podcast, which is not with Tim but is a replay of an old interview between Joseph Campbell and Bill Moyers.
Take care out there,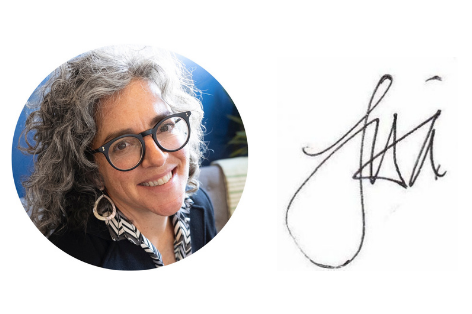 ---
Some ways I may be able to help you and your team:
Want to start the year off right? I have three slots available in January for my Take a Big Leap Coaching program. For purpose-driven individuals who want to level up their career, business/organization, or want to strike out on your own and launch your thing. This four-month, one-on-one program will help you articulate and make your idea of change happen. Respond here and we can schedule a time to discuss.
Creative problem-solving for non-profit teams. I bring outside perspective to your purpose-driven team to help you get people to care about something. Contact me to talk about facilitation or training for your team.
Digital Transformation. Need to bring your work online? I'm here to help. Contact me for details.
---
Stay in touch.
Sign up for our newsletter / podcast to get emails of great stories like this.
[ssba]