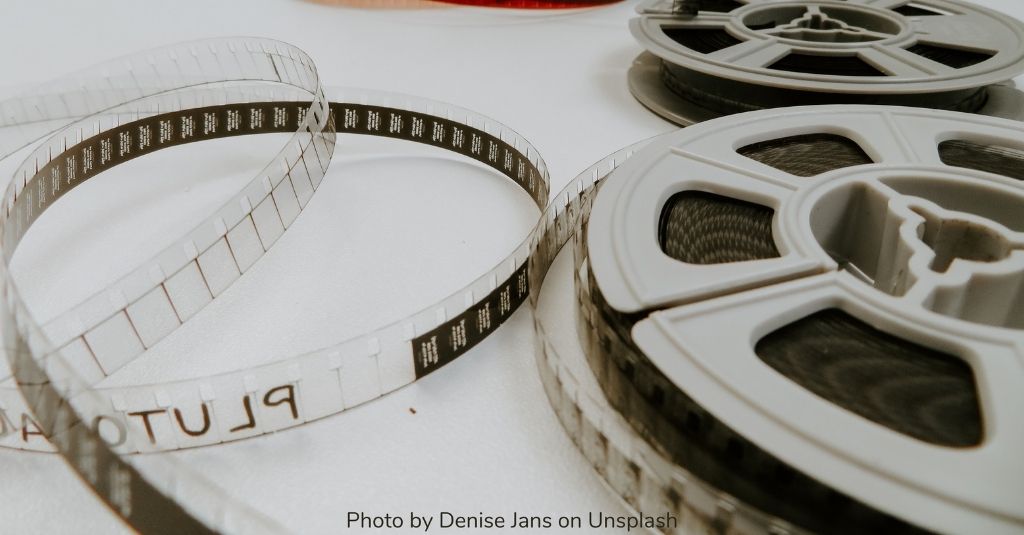 As I type the first draft of this, I'm on a plane back to my hometown to finally have a gathering and memorialize my dad who passed away in May 2020. I'm finishing the draft on the plane home after having had the weekend dedicated to my dad's memory. And I've been thinking a lot about the end of our stories.
As we planned the event as a family, I thought about the purpose of our weekend in a specific way. Thanks to Priya Parker and her book, The Art of Gathering: How We Meet and Why It Matters, I no longer take gatherings as lightly as I used to, and I like to be intentional about how we meet and gather. (Give this book a read even if the only kind of gatherings you host are friends over for dinner!)
When you are clear on why you are getting together, it helps make decisions on everything about your event from the menu, the guests, the activities. For us, I wanted to be sure to tell the story of my father – one of a life of adventure and risks and constant movement, reinvention. It's, of course, a story of many layers told from many perspectives throughout the chapters and interests of his life. So the purpose also drove who we would invite to speak, that we would have live music, what the program would say, what photos would go in the slideshow. It also set the foundation for little details like the toast. My dad wasn't a drinker but he always ordered coke with a lemon wedge. So we had the staff serve coke with lemon during the speeches.
When the party started, friends and family from over the years began to file in and share their own favorite When the party started, friends and family from over the years began to file in and share their own favorite memories. The speeches began and my dad's story came to life (pardon the irony), told through the lens of a sibling, a fellow golfer, an employee, a daughter, a childhood friend, a stepdaughter. And the threads wove through every story.
Your life's edit
Back up to when his cancer took a turn for the worse in April of 2020, I flew down to Florida and met up with my brother to move my dad up to Boston to be with family. As we left Palm Beach Gardens and turned onto the I-95 North on-ramp, marking the start of a three-day road trip, I lightly said, "Here we go! The next chapter." and my dad said "The final chapter."
Some might call it a funeral, a life celebration, or a memorial. Many say it's important to gather and remember together because it gives "closure." I certainly found it therapeutic but to me, the process felt more like we were the production team giving his story the final edit. There will be no more footage and therefore we work with what we have.
Yours and my personal story are continually evolving. Much of it is a product of our circumstances, but we get to decide how the story unfolds and how it gets told. It's our choice.
In a Breaking Trail podcast interview with Celeste Mergens, founder of Days for Girls International (which will go live October 11), Celeste told the story of a hungry five-year old (her) living in poverty without shoes. The glint of a shiny rhinestone-encrusted collar on a dog caught her eye and drew her attention to the woman walking the dog holding a half-eaten apple in her manicured hand. She then casually threw the apple away. Celeste stared longingly at the trash wondering how she might be able to retrieve the apple without falling into the barrel. The woman stared down at her and scolded her asking where her shoes were. That's when Celeste decided this isn't how she would be seen, as a poor, dirty, and hungry child, and she puffed up and responded "I'm toughening up my feet."
What a useful story from a young child.
In his book Useful Belief: Because It's Better Than Positive Thinking, Chris Helder gives some great ideas on how to shift beliefs that don't serve us into …. Well, you guessed it: Useful beliefs. This is what Celeste did. She chose not to be the girl without shoes. Instead, she was the girl toughening her feet. That's a useful shift.
Someone Else (capitalization intentional; some sort of higher power.) decides how our story ends. Someone else tells our story after we're gone. But, while we are still here, we still have creative control. Which made me ponder how I want to be and what I want to do that influences that story.
Take care out there,

---
Some ways I may be able to help you and your team:
Need Guidance And Accountability? Take a big leap: I advise purpose-driven individuals who want to make a big change, level up their career, start a new chapter, or launch a thing. I still have a few spaces available in October for my Take a Big Leap Advisory program. Respond here, and we can schedule a time to discuss.
Help Non-Profit Team Members Level Up their Storytelling. In this three-part series, I can work with your team to help you elevate your organization's communications and storytelling skills. Want more details? Respond here to schedule a time to talk.
Digital Transformation. Need to bring your work online? I'm here to help. Contact me for details.
---
Stay in touch.
Sign up for our newsletter / podcast to get emails of great stories like this.
[ssba]